Tropical cyclone season wrap
Ben Domensino, 8 May 2019
Australia had a relatively quiet 2018/19 tropical cyclone season, although there was an impressive flurry of systems during March.
Australia's tropical cyclone season runs from November to April. During this six month period, we usually see around 12 tropical cyclones in Australian waters and four of these typically make landfall.
The 2018/19 season was below-average on both counts, with only nine tropical cyclones and three systems crossing the coast, according to the Bureau of Meteorology.
It was also the first season in three years to go without any chart-topping category five severe tropical cyclones.
Despite the omission of category fives, Savannah, Trevor and Veronica all reached category four intensity during March. This was the highest number of category four cyclones in a single season for four years. It was also the first trio of category four cyclones in the same calendar month since 2007.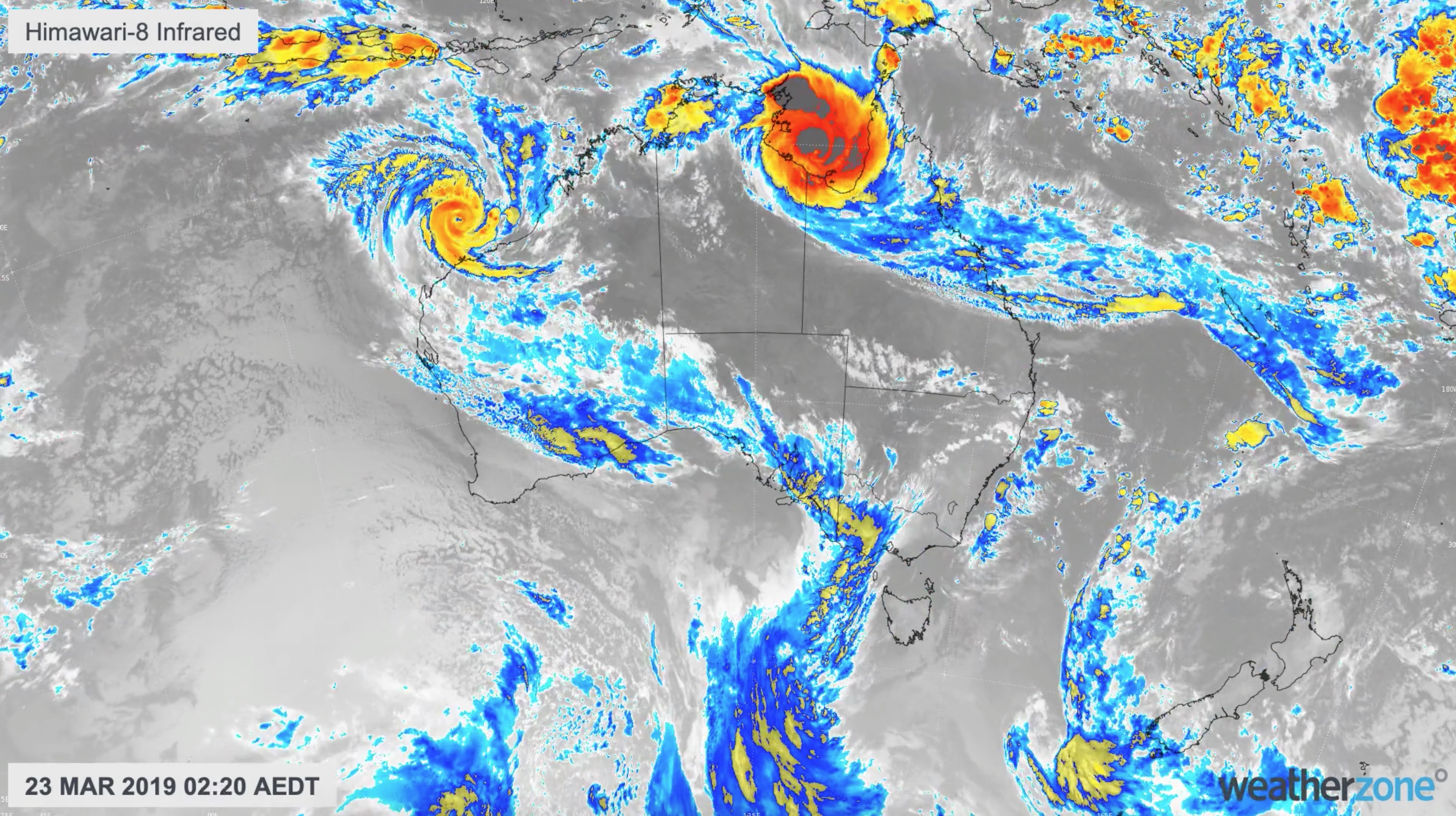 Image: Tropical Cyclones Veronica and Trevor in March 2019.
The strongest system during the 2018/19 season was Severe Tropical Cyclone Veronica, which produced wind gusts of up to 275km/h as it approached Western Australia's Pilbara coast during late-March.
While Australia's tropical cyclone season is officially over, these systems can form in our region at any time of year. The Bureau of Meteorology are currently monitoring an area of low pressure near East Timor that could become a tropical cyclone during the next day or so.
Tropical Cyclone Raquel formed near the Solomon Islands during July 2015, becoming the only recorded tropical cyclone in Australia's Eastern Region during July since the beginning of the satellite era.