What caused the foggy start in Sydney?
Ben Domensino, 3 April 2019
Fog shrouded parts of eastern NSW on Wednesday morning, reducing visibility and causing transport delays on the ground and in the air.
Fog forms when air near the ground cools down enough to reach a level called its 'dew point' temperature. This is simply the temperature at which airborne water vapour will condense into small water droplets, causing fog.
The dew point temperature is higher when there is more moisture in the air, for example after recent rain. The higher the dew point, the less the air needs to cool down to produce fog.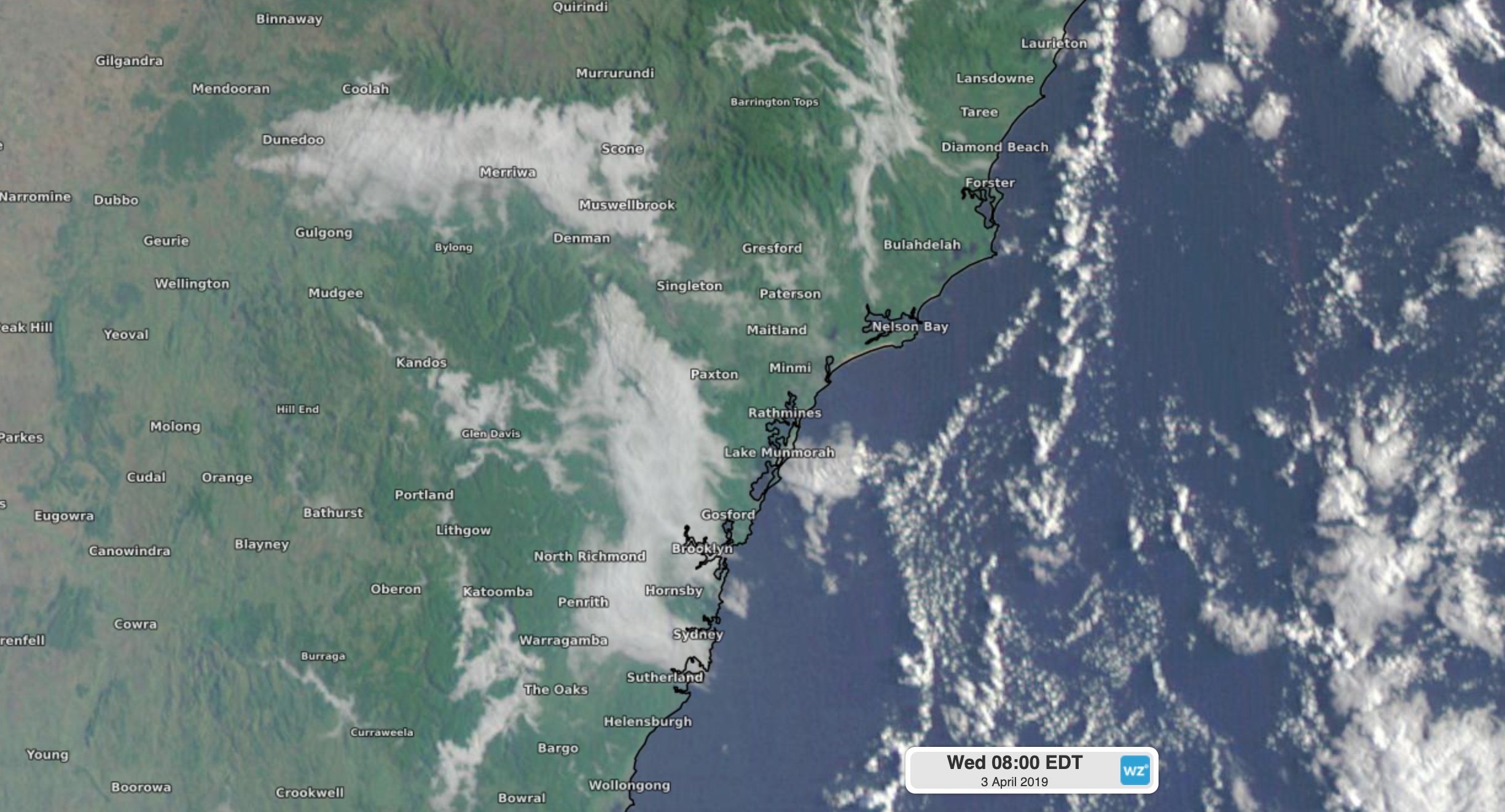 Image: Visible satellite image showing fog in eastern NSW on Wednesday morning.
Recent showers in eastern NSW had increased the amount of moisture sitting near the surface on Tuesday night. This raised the dew point temperature across Sydney and surrounding areas. As the air cooled down overnight, it reached easily the elevated dew point and caused widespread fog.
At 6am on Wednesday, the dew point temperature at Sydney Airport was 16 degrees. Because the air temperature was also 16 degrees at the time, thick fog was reducing visibility to around 200 metres. Sydney Airport were advising people to check with their airline for information on flight delays on Wednesday morning.
â? ï¸? Foggy conditions in Sydney this morning. Please allow plenty of travel time and check with your airline for flight status. https://t.co/gUrTw9Xq1V#SYD

— Sydney Airport â??ï¸? (@SydneyAirport) April 2, 2019
Visibility was also reduced to about 100m at Canterbury and 200m in Camden and Richmond at 6am on Wednesday.
Fog also shrouded parts of Sydney's CBD, prompting a road weather alert from the Bureau of Meteorology.
The moisture lingering in Sydney and other areas of eastern NSW is likely to cause more fog in some areas on Thursday morning.