Storms bring welcome rain in NSW
Ben Domensino, 10 October 2018
Parts of NSW received their best rain in more than six months on Wednesday as thunderstorms swept across the state.
A low pressure trough and cold front triggered widespread showers and thunderstorms on Wednesday, which brought heavy rain and even heavy hail to some parts of the state.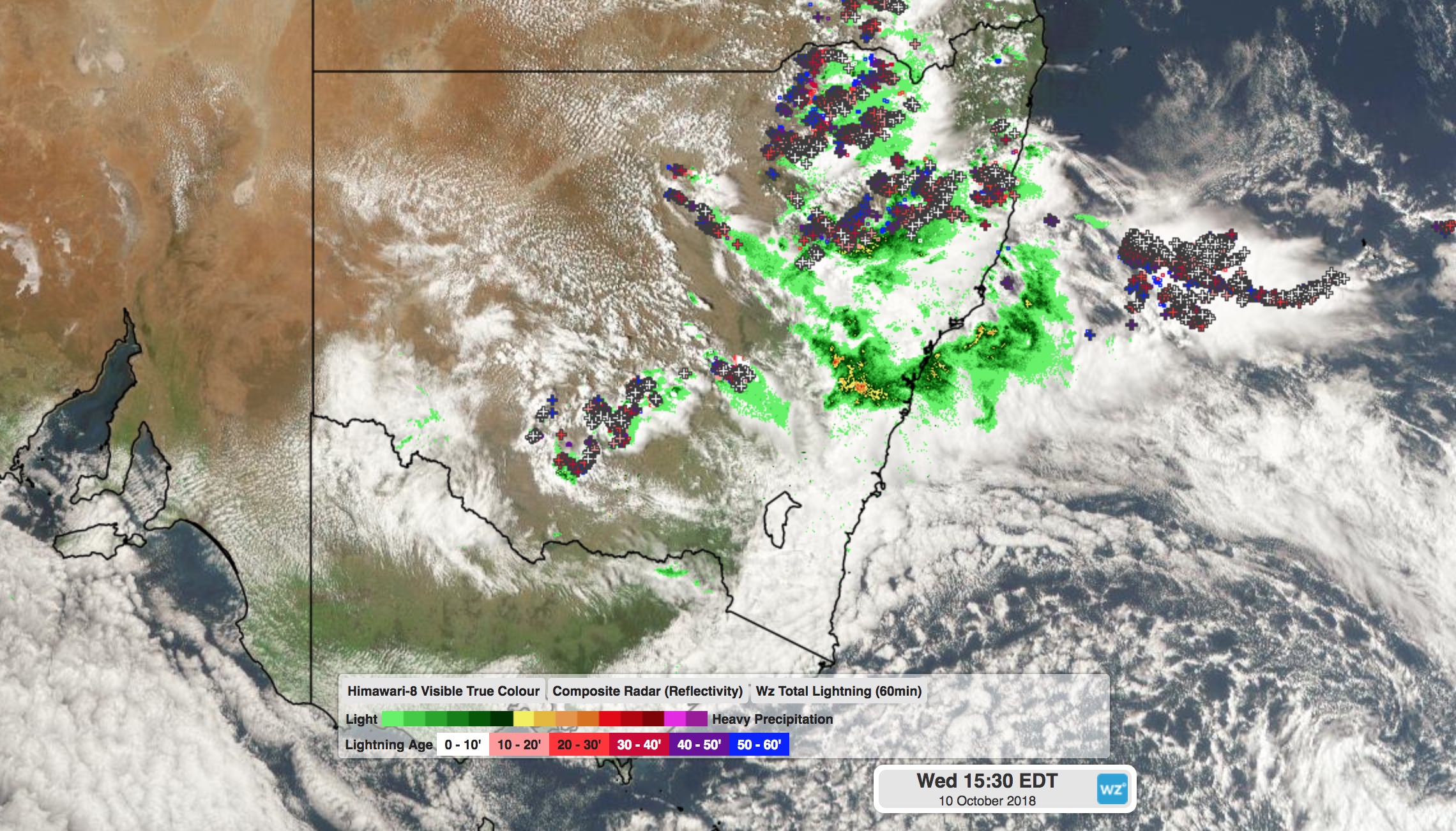 Image: Weatherzone Total Lightning Network and Himawari-8 Satellite showing thunderstorms that developed across NSW on Wednesday afternoon.
Between 9am and 8pm on Wednesday, Deniliquin had received 15mm of rain, which was its best daily rainfall total so far this year. Bathurst (18mm) collected its heaviest rain in seven months, while Norah Head (66mm) and West Wyalong (5mm) both received their best rain since June.
Numerous warnings were issued on Wednesday afternoon as intense thunderstorms developed across the state. One of these storms produced a thick accumulation of hail in Forbes, along with around 20mm of rain and an eight degree temperature drop in less than an hour.
Thunderstorms will redevelop over the northern inland of NSW on Thursday, although these won't be as intense or widespread as the stroms were on Wednesday.