Noctilucent clouds shine over Europe
Ben Domensino, 25 June 2019
Parts of Europe were treated to a rare show of noctilucent clouds last week.
Noctilucent clouds, also called polar mesospheric clouds, occur in a layer of our atmosphere called the mesosphere, some 80km above the Earth's surface, near the edge of space.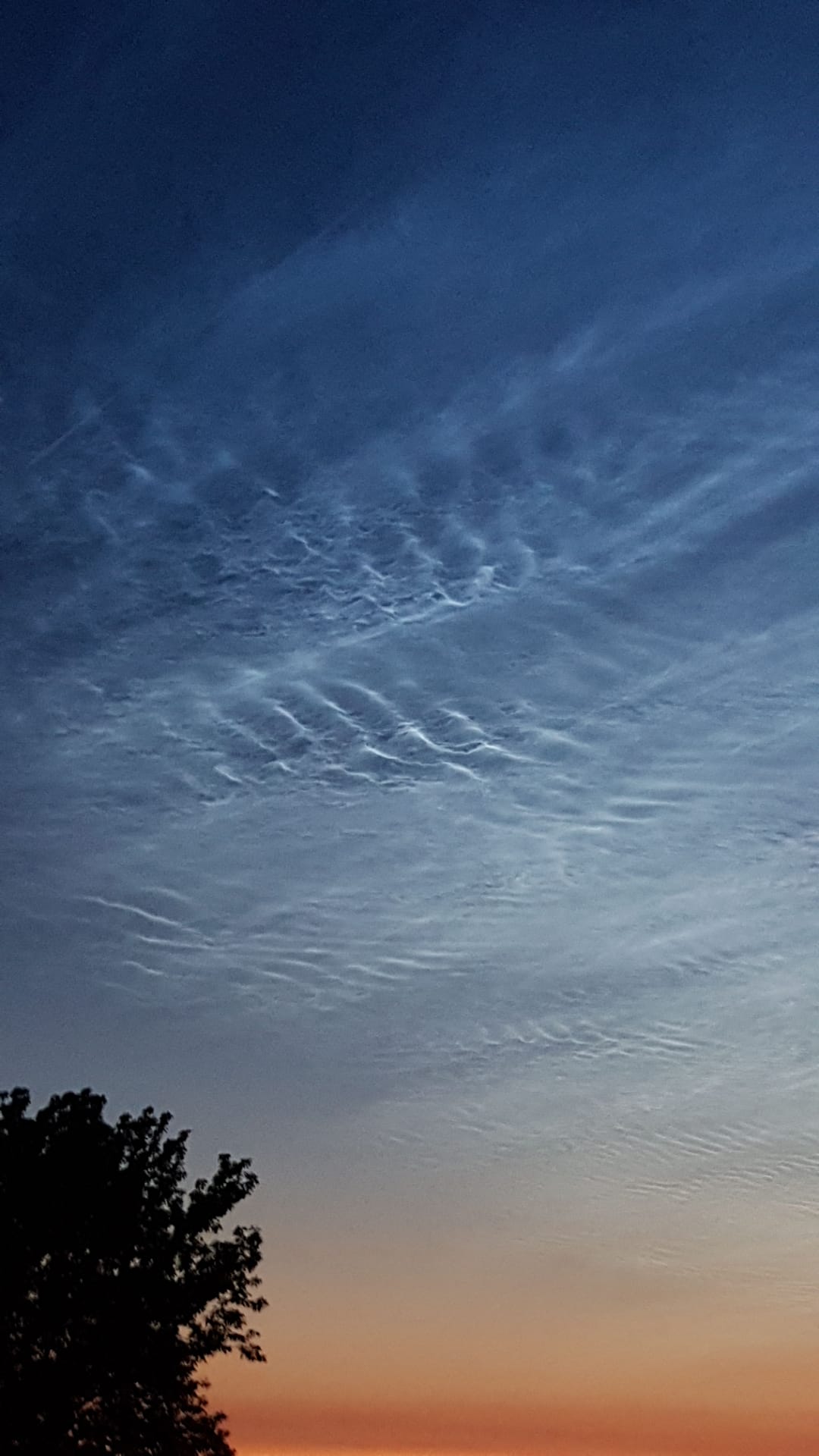 Image: Noctilucent cloud over Belgium last week. Credit: Jill Peters
During summertime, cooling in our planet's upper atmosphere allows small ice crystals to form around particles of dust. Some of this dust is thought to have been left behind by meteors.
Image: Noctilucent cloud from space in 2013. Credit: NASA / ISS
Because noctilucent clouds are located so high in our sky, they can remain illuminated by the sun well after it has set below the horizon. This gives the clouds a vivid blue or white appearance in the early night sky.
Some research suggests that noctilucent clouds are gradually becoming visible further away from the poles. Last week, there were reports of the clouds being seen as far south as Croatia and Italy.