What you need to know about the Indian Ocean Dipole
Ben Domensino, 30 May 2019
Australians could be hearing a lot about the Indian Ocean Dipole (IOD) during the coming months.
So, what is it and why does it matter?
The IOD is an index that measures the difference between sea surface temperatures on the western and eastern sides of the Indian Ocean.
The IOD index is positive when warmer-than-usual water develops near Africa's east coast and cooler-than-usual water forms off the northwest coast of Australia, near Indonesia. Conversely, warmer water near Indonesia and cooler water near the Horn of Africa produces a negative phase of the IOD.
The phases of the IOD have a strong correlation with rainfall patterns in Australia.
Positive IODs typically cause below average rain in large areas of southern and central Australia during winter and spring. During negative IODs, much of the country will often see more rain than usual in the middle of the year.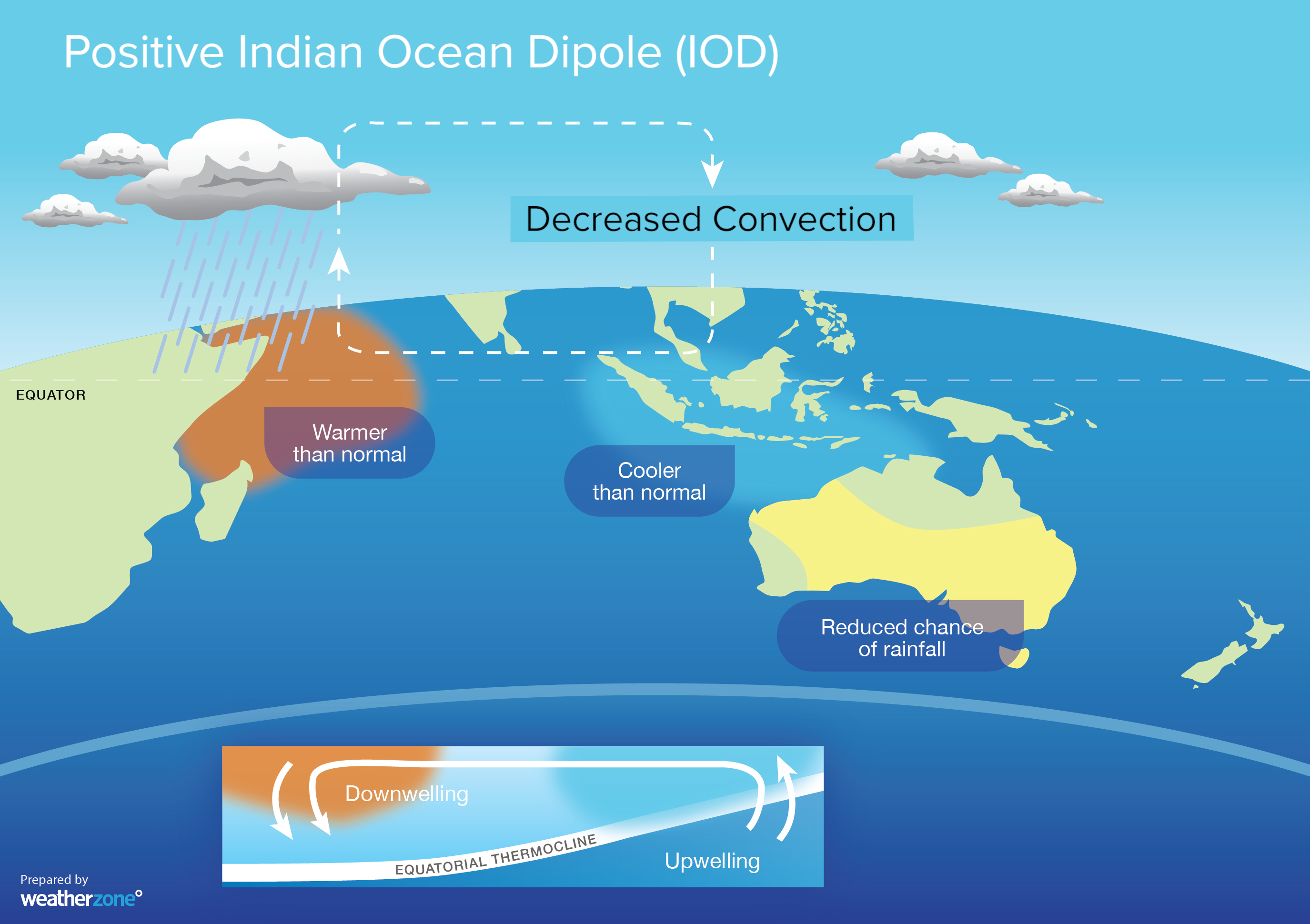 The IOD is currently in a neutral phase, however most forecast models predict that it will shift into a positive phase during the coming months, possibly as early as June. This increases the chance that the middle of 2019 will be drier than usual.
With large swathes of Australia in drought and water levels dwindling around the country, it's worth keeping an eye on the IOD during the coming months.
The latest IOD outlook information is available at: http://www.bom.gov.au/climate/enso/#tabs=Indian-Ocean