Severe storm strikes Brisbane
Ben Domensino, 12 December 2019
An intense thunderstorms in Brisbane last night brought nearly as much rain as the last six months combined.
Early on Wednesday evening, two thunderstorms combined over Queensland's Darling Downs and Granite Belt District, near Warwick. Prior to merging, one of these intense thunderstorms dumped heavy rain and large hail near the NSW-Queensland border.
As the newly joined thunderstorm approached Queensland's southeast coast, lightning activity ramped up and illuminated the night sky.
The storm reached Ipswich at around 9:30pm local time before arriving over central Brisbane at around 10pm.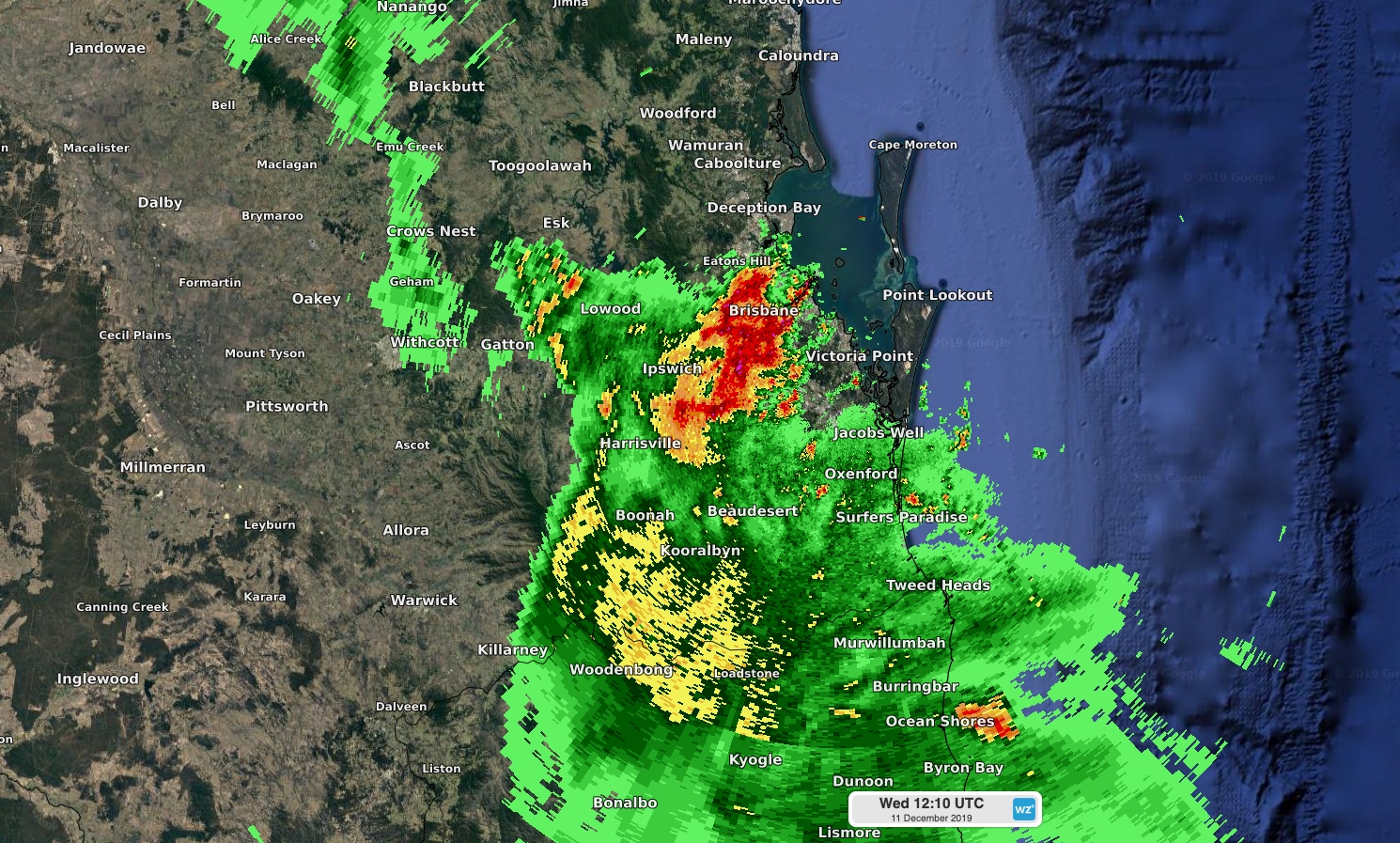 Image: Radar image showing the thunderstorm moving over Brisbane shortly after 10pm local time.
Brisbane recorded 130.4mm of rain between 10pm and 12:30am, including 106mm in just one hour. This was Brisbane's highest daily fall in nearly two years and nearly as much rain as the last six months combined. Brisbane recorded 132.2mm of rain between June and November.
The deluge also caused flash flooding in parts of Brisbane, and there were close to 21,500 lightning strikes detected within a 50km radius of Brisbane between 9pm and 2am. Around 2,600 of these were cloud-to-ground strikes, while the rest remained inside the clouds.