Heating up in southern Australia
Ben Domensino, 26 February 2019
Heatwave conditions will intensify over southern Australia during the second half of this week.
A large mass of hot air over WA will spread across southern and southeastern Australia during the next few days.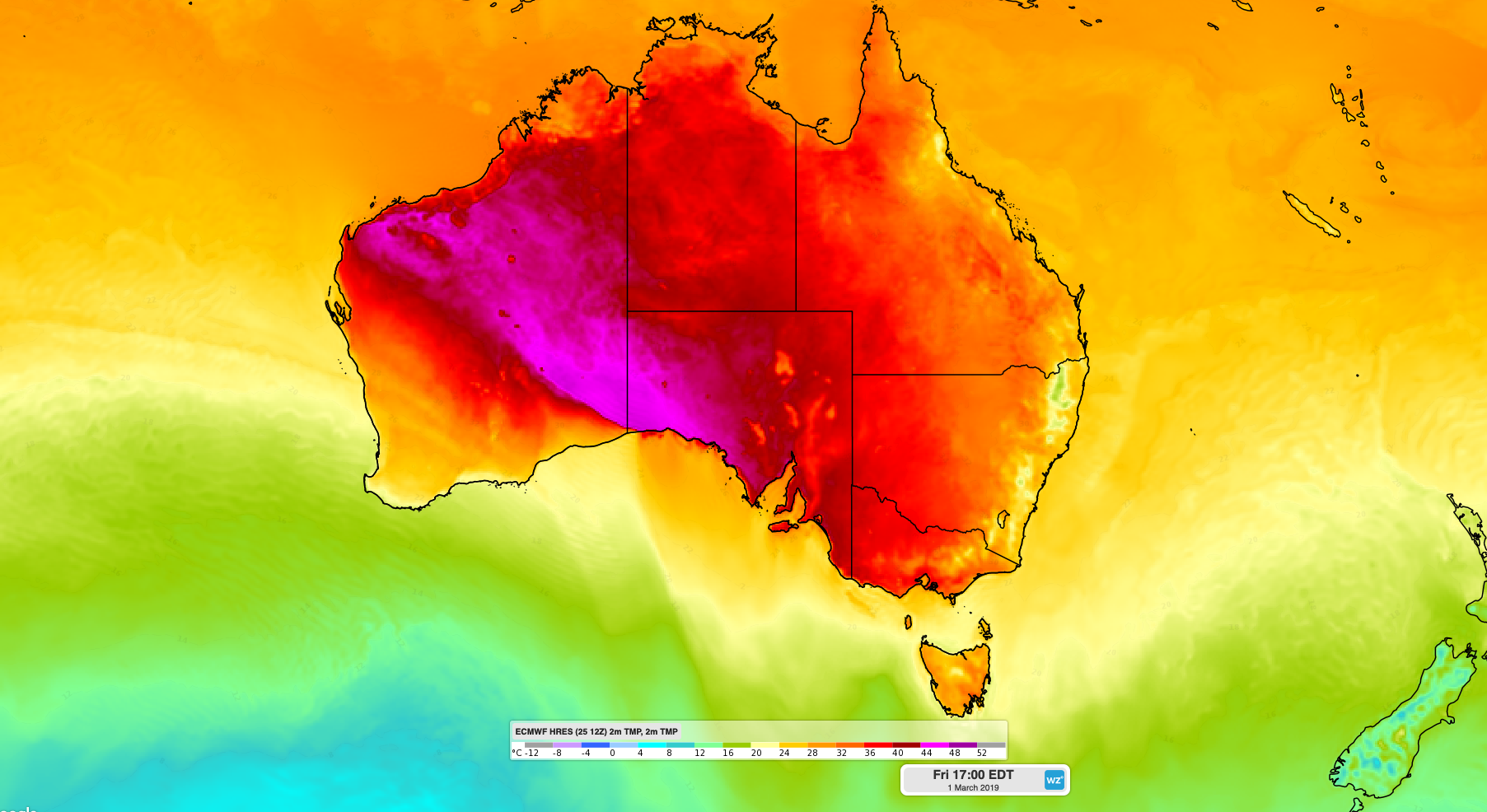 Image: Hot air spreading across southern Australia from WA on Friday, March 1st.
After reaching the mid-to-high thirties each day since Sunday, Adelaide could hit 37 degrees on Wednesday and Thursday. The mercury is then tipped to reach 40 degrees in the city on Friday and Saturday.
This heatwave is likely to produce Adelaide's hottest day since the city's record-breaking 46.6 degrees in late-January.
In addition to daytime heat, Adelaide's minimum temperatures could struggle to drop below 20 degrees from Thursday morning and may stay in the mid-to-high twenties on Friday and Saturday.
The combination of hot days and warm nights will cause severe heatwave conditions in southern and western districts of South Australia between Wednesday and Saturday. The heatwave will also affect parts of Tasmania, Victoria, southern NSW and the ACT during the second half of this week.
Melbourne is forecast to reach at least 30 degrees from Wednesday to Sunday and could hit 37 or 38 degrees on the weekend. This would be the city's first five-day run of 30 degree days this late in the season since 2013.
Canberra is forecast to reach 31-32 degrees each day for the rest of this week, while Hobart could reach 30 degrees on Friday and 37 on Saturday. This could challenge Hobart's March maximum temperature record of 37.3 degrees from 1940.