Cold snap looms for southeastern Australia
Ben Domensino, 2 August 2019
There are early indications that an outbreak of polar air could send chills through southeastern Australia at the end of next week.
After a relatively benign start to August, forecast models suggest that a pulse of cold Antarctic-borne air could sweep across southeastern Australia from Thursday or Friday next week.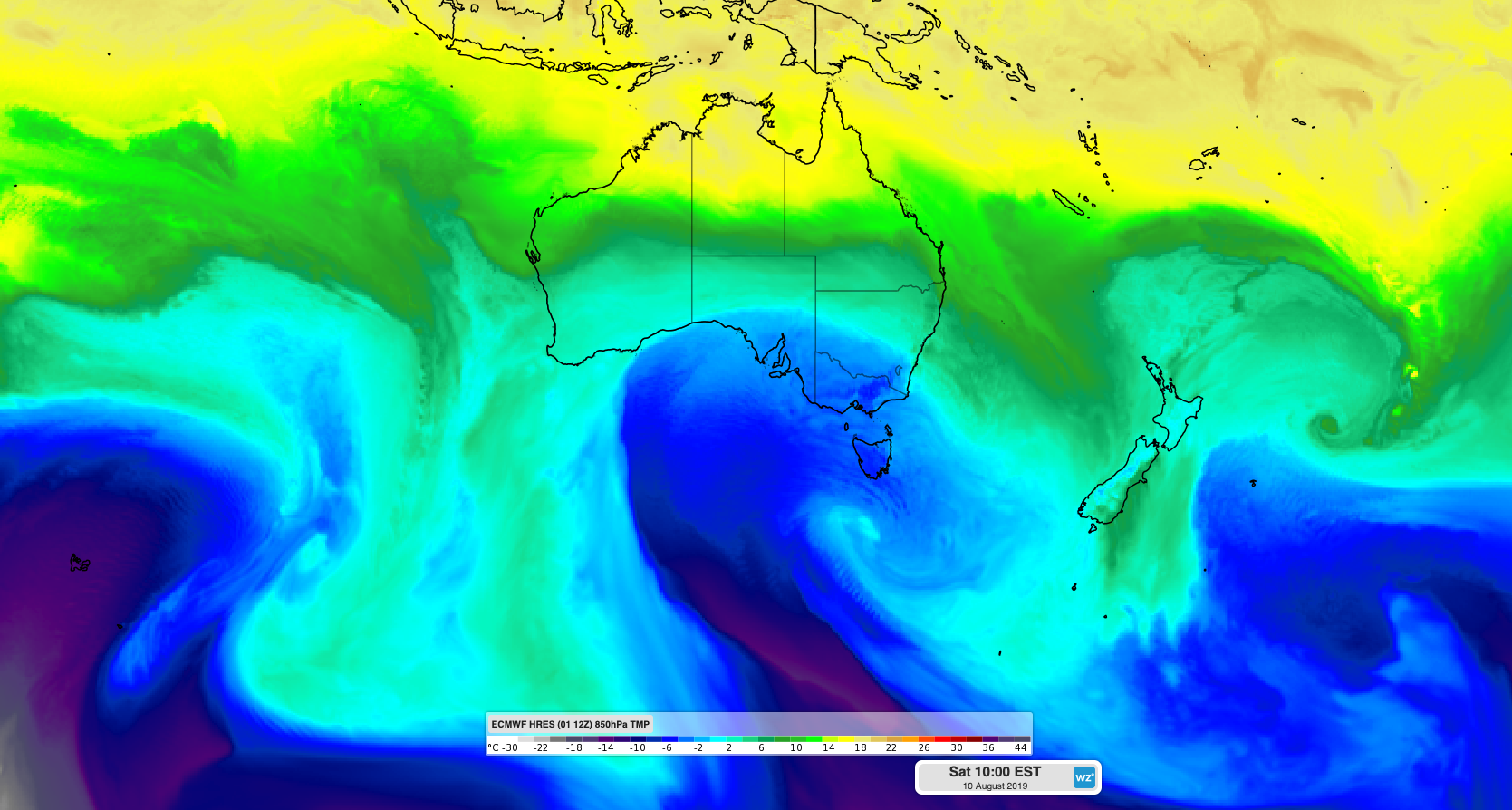 Image: ECMWF-HRES model showing cold air moving over southeastern Australia on Saturday, August 10th.
It's too early to know how cold the air will be and exactly what weather it will bring. However, some computer models predict that the impending air mass will be one of the coldest so far this season.
At this stage, anyone living in southeastern Australia should be aware that a mix of rain, thunderstorms, hail, low-level snow and damaging winds is possible at the end of next week, most likely from Friday into the weekend.
The impending cold air could also cause heavy alpine snow over a number of days, which would likely lead to the best natural snow-depth so far this season, based on current model guidance.
Be sure to keep an eye on the latest forecasts and warnings in the lead-up to this weather event. More accurate information will become available early-to-mid next week.