Snow piling up in the alps
Ben Domensino, 26 July 2019
Australia's natural snow depth has reached close to one-and-a-half a metres for the first time this season.
The snow depth at Spencers Creek in NSW was 140cm on Wednesday, July 24th. This was an increase of 18cm from last week and the best depth at the site so far this season. It's also the earliest point in the season to reach this depth in five years.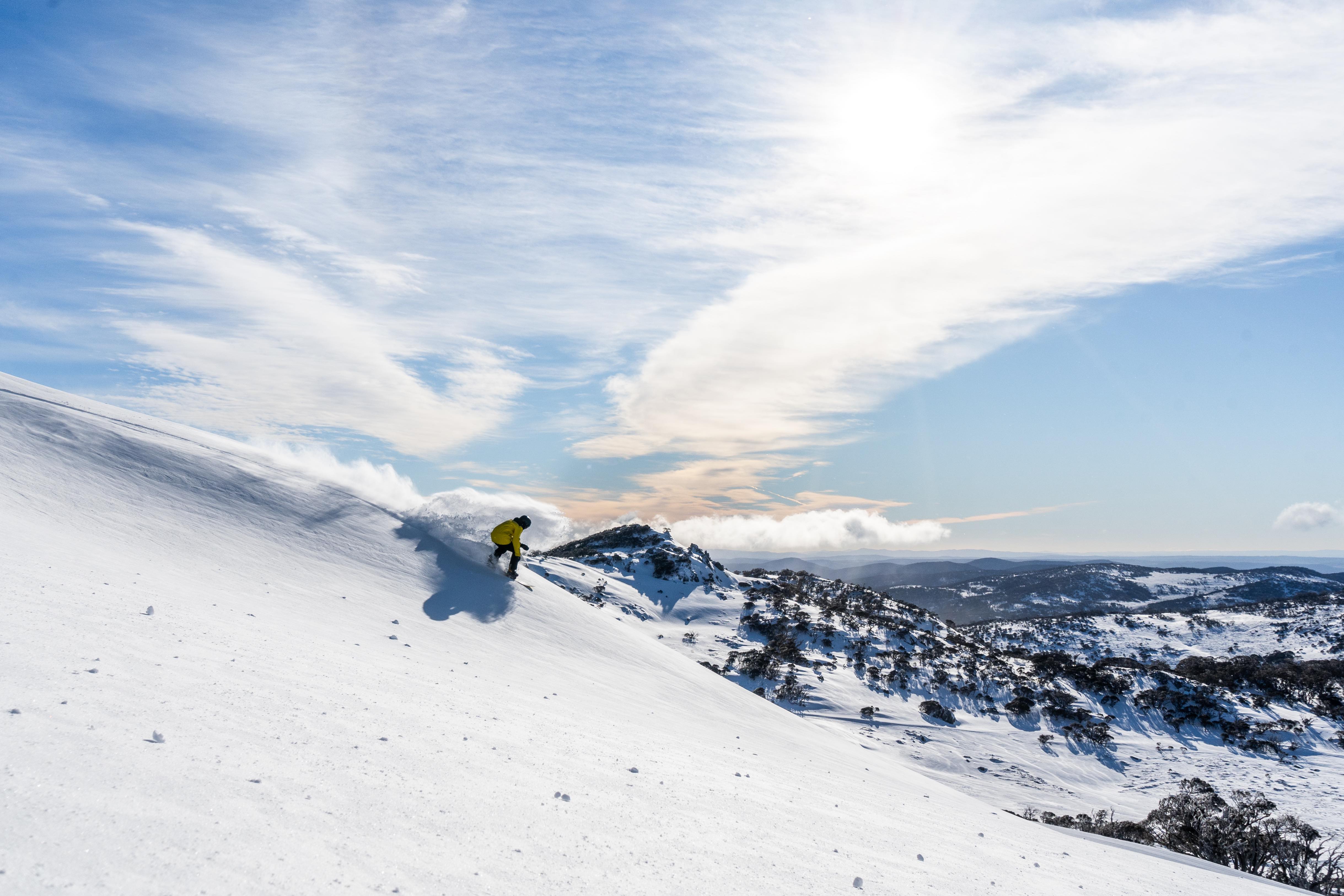 Image: Perisher Resort in NSW this week. Credit: Perisher
A series of cold fronts crossing southeastern Australia during the last fortnight were responsible for the recent snow, which increased the natural snow depth by 95.2cm in just two weeks. This followed a lacklustre period of virtually no snow gain between early June and early July at Spencers Creek.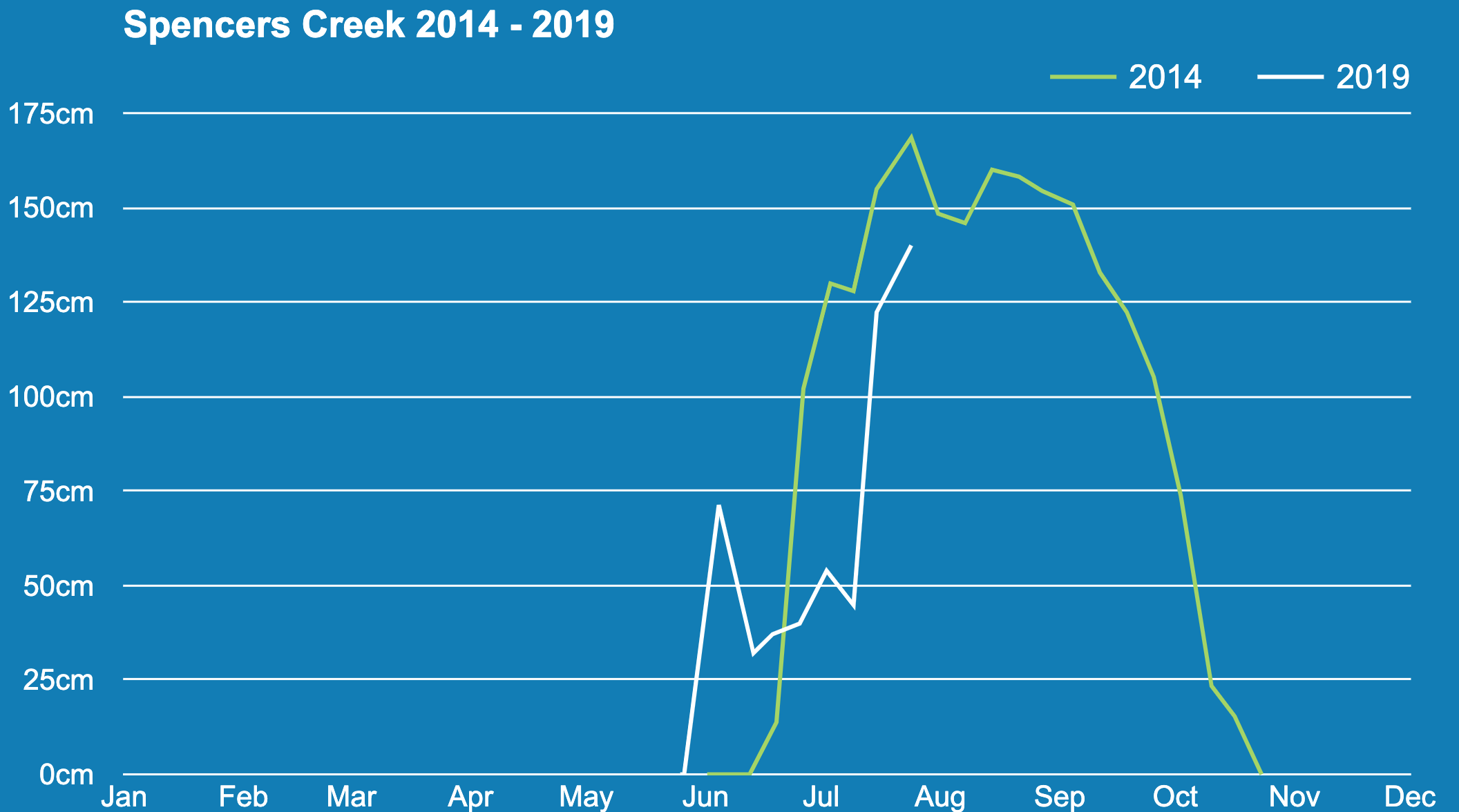 Image: Natural snow depths at Spencers Creek, NSW in 2019 and 2014. Credit: Snowy Hydro.
Looking ahead, cold fronts will be too weak to bring much snow to the mainland alps during the coming week. However, the snow base should still increase before the season ends, with the peak snow depth in Australia usually occurring in late August or early September.