How did it snow so low in NSW and the ACT?
Ben Domensino, 17 September 2019
Snow fell to low levels in NSW and the ACT overnight, with a few flakes even reaching Canberra.
A surge of cold air combined with abundant moisture caused widespread and low-level snow on parts of the Great Dividing Range during Monday night and Tuesday morning.
Early on Tuesday, snow was affecting traffic along the Hume Highway near Goulburn and the Great Western Highway in the Blue Mountains.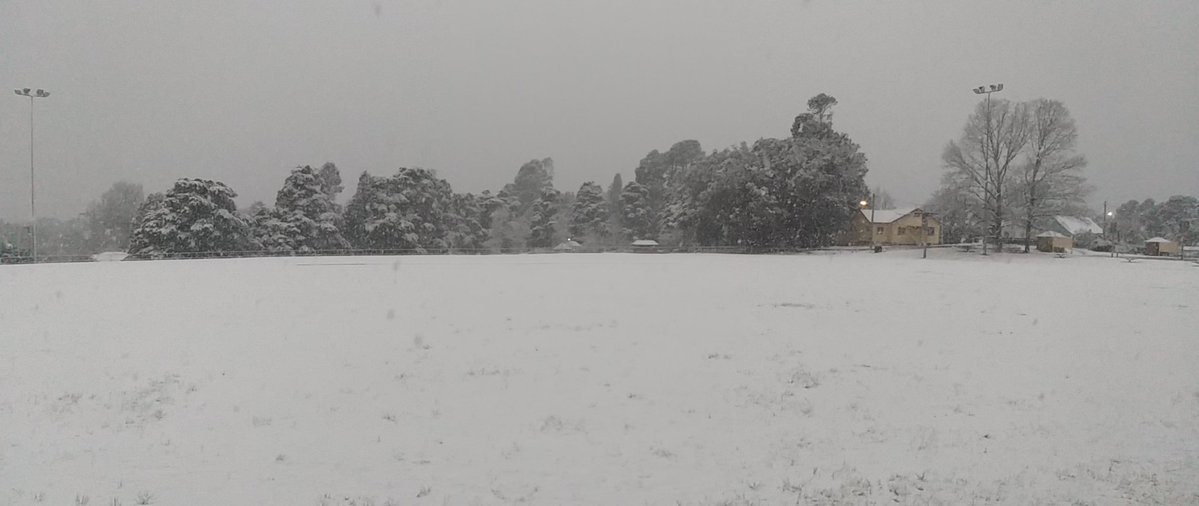 Image: Snow at Blackheath Oval on Tuesday morning. Source: Blackheath Weather
Some of the areas that saw snow on Monday night or Tuesday morning included Goulburn, Googong, Gungahlin, Captains Flat, Mt Ainslie, Adaminaby, Bungendore, Braidwood, Burra and Blackheath.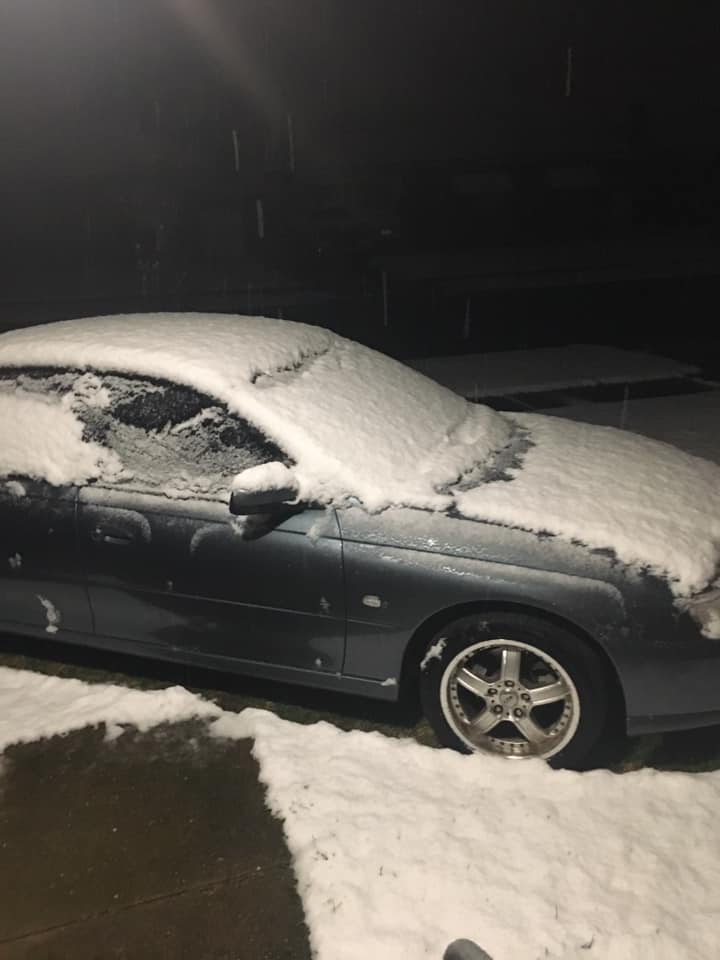 Image: Snow in Goulburn early on Tuesday morning. Source: Beth Stevenson
Snowflakes were even seen falling in Canberra overnight, where the temperature reached 0.8 degrees at the airport (577m elevation) shortly after midnight. Goulburn Airport (640m) hit zero degrees just before 4am and the weather station at Mount Boyce (1080m) in the Blue Mountains reached reached -0.3 degrees just before 6am.
The low-level snow caught many people by surprise, given it's mid-September and the chance of snow in official forecasts did not indicate that it would fall this low.
Spring in #Goulburn! This is the beautiful sight that greeted staff when they arrived at the city's majestic courthouse this morning. #snow pic.twitter.com/n87NfWSD1w

— Justice NSW (@NSWJustice) September 16, 2019
So, why did it snow so low overnight?
A unique combination of wind, temperature and moisture provided the ideal conditions for snow to reach low levels overnight.
A cold front that crossed NSW on Monday left a stream of cold southeasterly winds flowing over the ranges during Monday night. This low-level cold air was 'undercutting' a layer of moisture-laden air a few kilometres above the ground. An important feature of this interaction was that the temperature of the air near the ground was roughly the same as the air a few kilometres above it. This created a slab of moisture-laden air with a uniform temperature above the ranges, which is called and isothermal layer.
Snow levels could be lower than forecast thanks to an "isothermal" layer. This results from cold air in the low levels cutting under moist air in the mid levels and is enhanced by lowering of the freezing level caused by steady snow falling into a near-saturated layer beneath. pic.twitter.com/PbVMkCQ6vb

— Andrew Miskelly (@andrewmiskelly) September 15, 2019
The presence of an isothermal layer created an avenue for snow to travel down through the atmosphere without encountering much warmer air to melt it.
While it's too warm for snow closer to the coast, the moisture-laden stream of air will bring welcome rain to parts of eastern NSW on Tuesday.