Cyclone Fani Batters India
Joel Pippard, 4 May 2019
Cyclone Fani has made landfall in eastern India, producing wind gusts over 170km/h.
Cyclone Fani (pronounced 'Foni') is the most intense tropical cyclone to make landfall over India since Cyclone Odisha in 1999. It has produced widespread sustained winds of over 140km/h over central parts of India's east coast and gusts up to 174 km/h. However, winds gusts could have been as high as 280km/h over open water.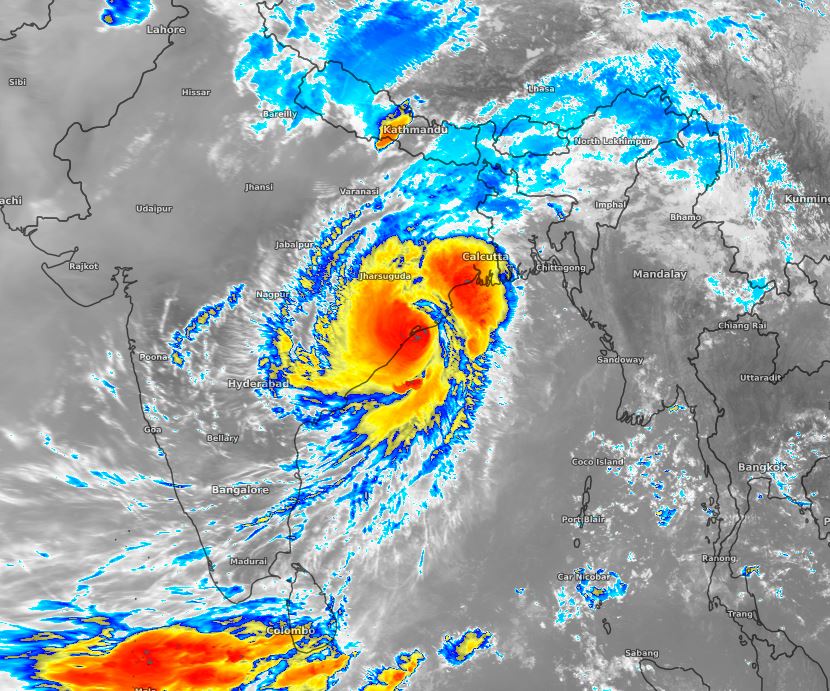 Image: Tropical Cyclone Fani as it made landfall near Bhubaneswar about 10am AEST Friday
These wind gusts make it a high-end category 4 system (called an "Extremely Severe Cyclone"). This makes it only slightly weaker than Tropical Cyclone Yasi that made landfall over northern Queensland in 2011.
Along with the devastating winds, a storm surge of 1.5-3.0m was recorded along the East coast and rainfall totals well above 300mm (possibly as high as 700mm for some isolated locations).
Cyclone Fani has now weakened to a category 1 system and is rapidly deteriorating over land. However, rainfall totals of 100-200mm and isolated falls of 250-350mm are likely over the next 36 hours over the busy city of Calcutta, northeastern India and northern Bangladesh. This storm will dissipate very quickly as it runs into the Himalayan mountain range.