Smoke lingering in northeast NSW
Ben Domensino, 13 September 2019
Smoke continues to drift across northeast NSW after a week of active bushfires.
A pulse of warm, dry and windy weather at the end of last week caused large fires to develop in northeast NSW.
Some of these fires have continued to burn during the last eight days, with large plumes of smoke still visible in satellite imagery on Friday.
Variable wind directions have caused smoke to drift across a broad area of northeast NSW during the last several days. On Friday, smoke was initially drifting out to sea as the sun rose, before being pushed north along the ranges as the wind shifted direction.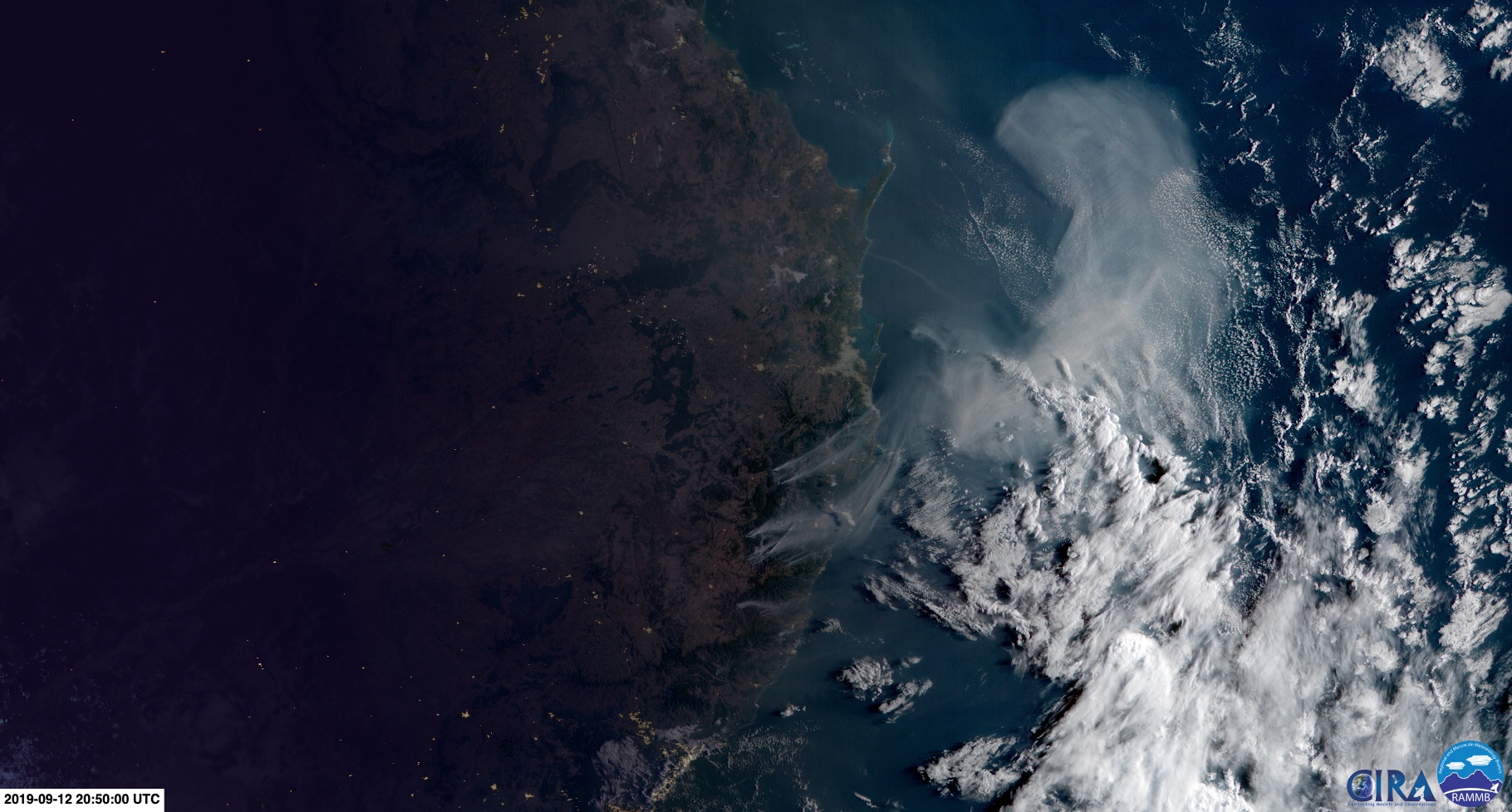 Image: Smoke blowing off the NSW coast at sunrise on Friday morning. Source: RAMMB/CIRA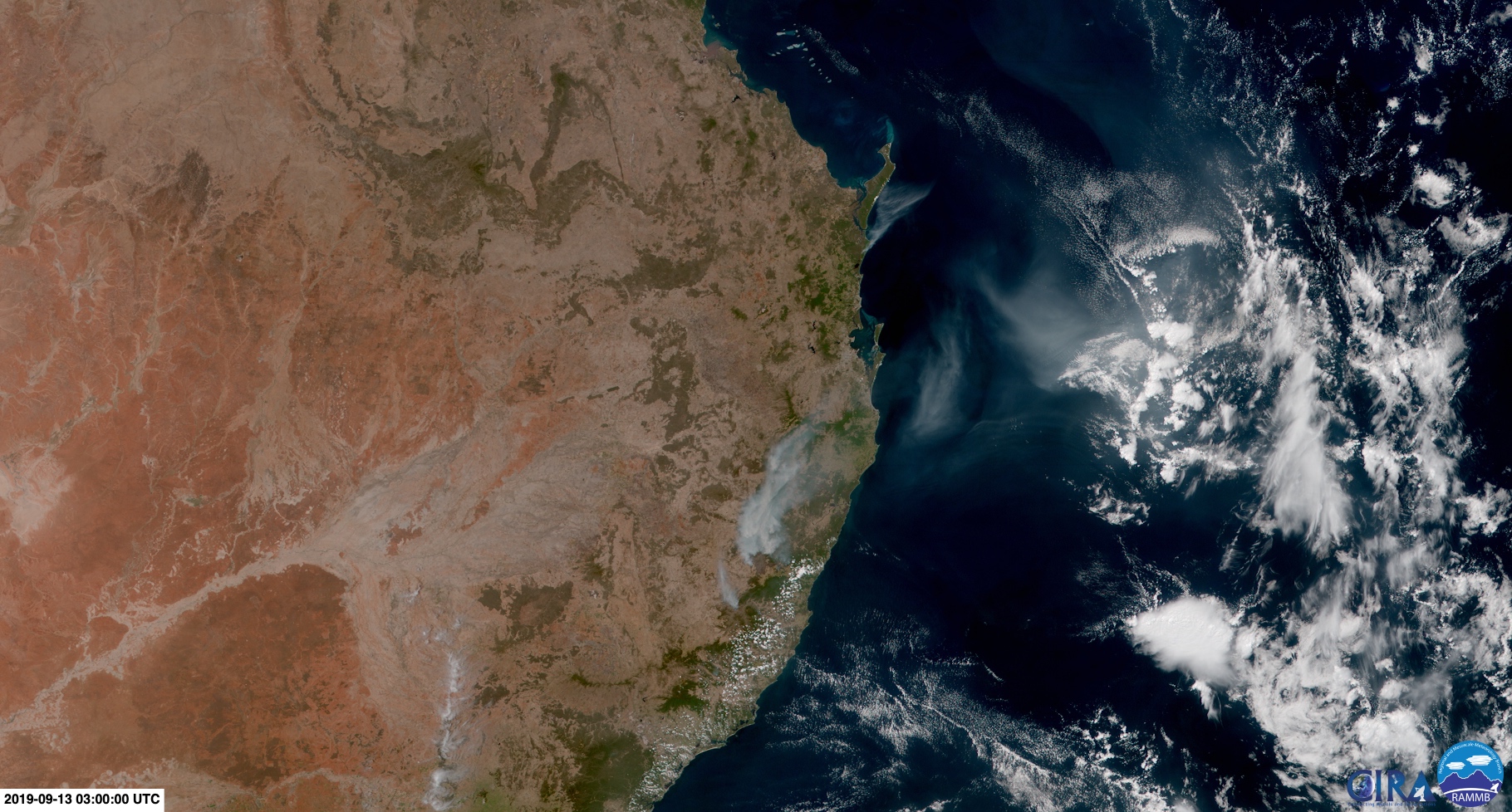 Image: Smoke travelling north along the ranges in northeast NSW on Friday afternoon. Source: RAMMB/CIRA
A high pressure system moving over eastern Australia, combined with diurnal heating and cooling, will cause variable wind directions at the firegrounds in northeast NSW this weekend. As a result, smoke will continue to waft through nearby districts.
Winds won't be as strong this weekend as they were at the end of last week, although Very High fire danger ratings are still forecast for parts of NSW and Queensland. Be sure to monitor the latest bushfire information in both states during the coming days.