Cyclone Ann approaching Queensland
Ben Domensino, 14 May 2019
Tropical Cyclone Ann is on track to cross the east coast of Queensland's Cape York Peninsula on Wednesday.
At 7am on Tuesday, Ann was a category one tropical cyclone located about 500km to the east northeast of Cairns. The system is slowly approaching far north Queensland and should cross the coast somewhere around Lockhart River on Wednesday.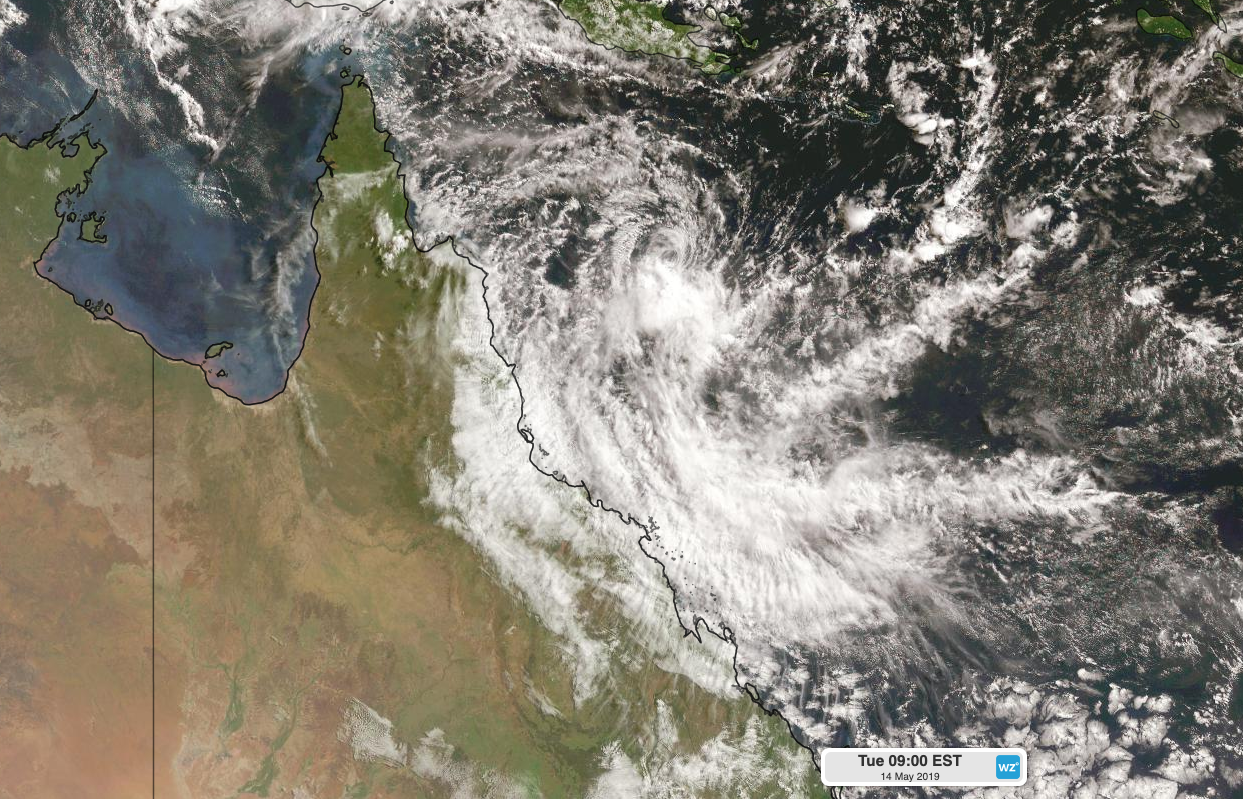 Image: Satellite image of Tropical Cyclone Ann on Tuesday morning.
Ann is a relatively weak cyclone, with peak wind gusts of about 100km/h near its core on Tuesday morning. By contrast, Tropical Cyclone Veronica was producing gusts of 275km/h as it approached the north coast of WA in March.
Tropical cyclones require sea surface temperatures of at least 26.5 degrees to develop, although higher temperatures of 28-29 degrees are needed to make the more intense systems. Ann is moving over water that's about 27.5 degrees, which is enough to sustain it, but not enough to fuel much intensification.
Ann is expected to make landfall as a category one tropical cyclone but could drop below cyclone strength before crossing the coast. As a result, the main threat from this gradually weakening system will be rain.
A flood watch has been issued for coastal catchments between Cooktown and Ingham, where some areas could pick up more than 100mm during Tuesday and Wednesday combined.
Visit http://www.bom.gov.au/cyclone for the latest tropical cyclone advisories.