Cool change about to hit Melbourne
Ben Domensino, 29 March 2019
A strong cool change is about to sweep through Melbourne, after parts of the city exceeded 30 degrees today.
Big temperature drops are common in Melbourne during autumn, as hot air travelling down from northern Victoria gets pushed away by frigid air moving up from the Southern Ocean.
On Friday, northerly winds sent the mercury up to 28.5 degrees at the city's Olympic Park weather station and 30 degrees at the airport. This is about five above average for this time of year.
The late-March warmth will only last a little longer, before a strong southerly change hits the city around 5-6pm.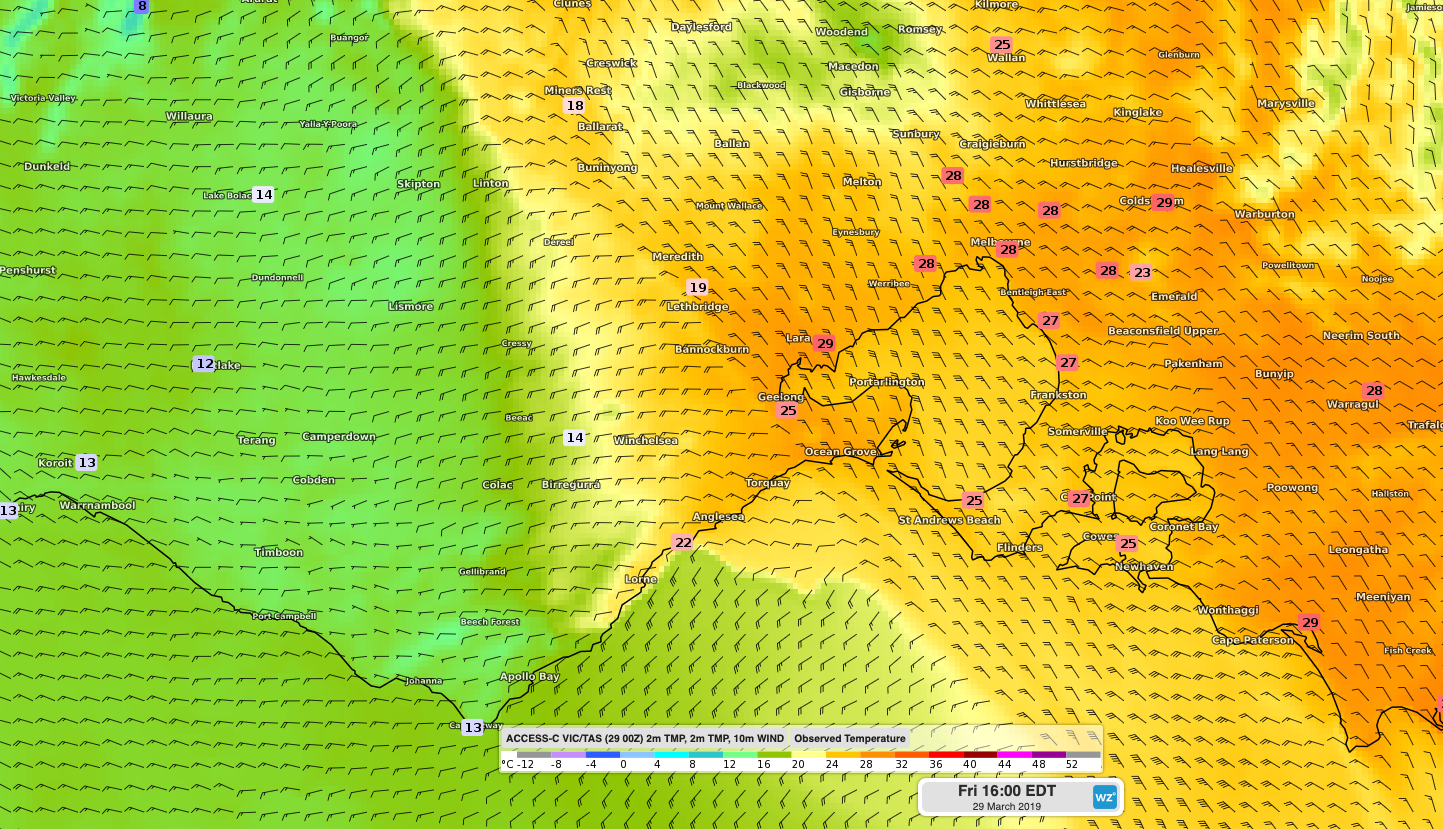 Image: Surface temperature observations (numbers) combined with modelled surface temperature and wind fields, showing the cool change near Geelong at 4pm on Friday.
This change should drop temperatures by around 10 degrees in less than an hour in parts of Melbourne.
Cold air and southwesterly winds will make Saturday feel a world away from Friday, with Melbourne forecast to hit a top of just 15 degrees. If the city stays under 15.3 degrees, it will be their coldest March day in 41 years.
Don't forget to take a coat if you're heading out to dinner, even if it still feels like a summer's afternoon right now.