Contrasting weather across Australia
Ben Domensino, 6 September 2019
Australia is a land of weather extremes and spring is a season of contrasts across the country.
As the transition season between winter and summer, spring is the time of year when warming inland air clashes with much cooler air flowing in from the oceans surrounding southern Australia.
As these opposing air masses interact with each other, wind, clouds, rain and thunderstorms are generated as the atmosphere tries to restore equilibrium.
On Friday, a cold front crossing southeastern Australia will force a tongue of much warmer air across the country's east. This interaction will result in large temperature differences between states and severe weather in some areas.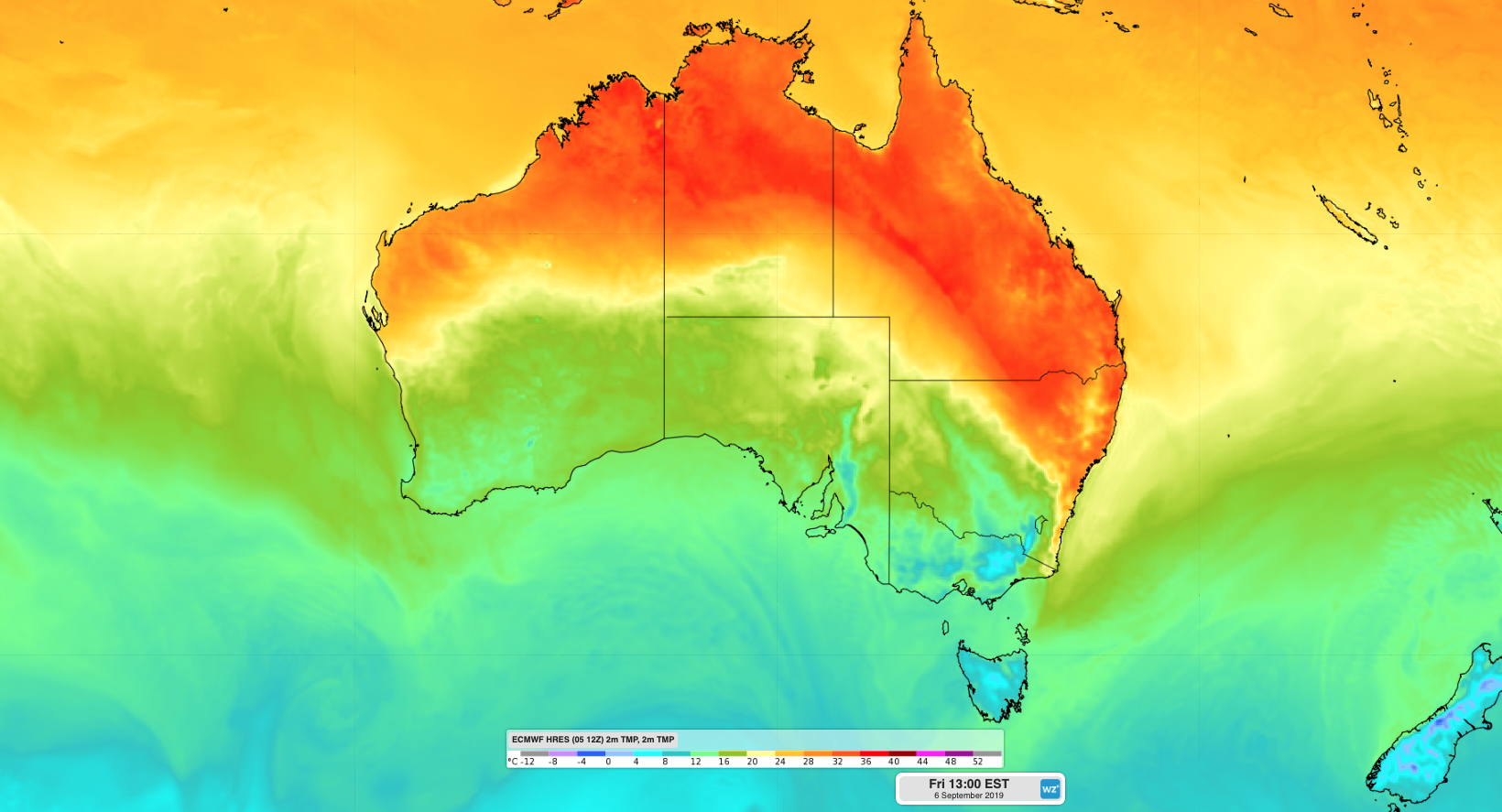 Image: Contrasting temperatures across Australia on Friday.
Temperatures are forecast to reach 8-10 degrees above average for this time of year in parts of NSW and Queensland on Friday, including Sydney (29C) and Brisbane (34C). This heat will combine with fresh to strong winds to cause severe and extreme fire danger ratings in parts of both states.
Further south, the cold front and an associated low pressure system will blast parts of southern Australia with wintry weather. Snow was already falling in the alps on Friday morning and severe weather warnings for damaging winds have been issued in parts of South Australia, Victoria, Tasmania and NSW.
Showers and thunderstorms will accompany the front as it crosses southeastern Australia on Friday, with the heaviest rain likely to fall in Tasmania. Some parts of the state';s north and east could see 40-80mm of rain during Friday, prompting a flood watch and severe weather warning for flash flooding.
In contrast to temperatures over 30 degrees along Australia's east coast on Friday, Melbourne, Adelaide and Hobart are only forecast to reach 12-15 degrees.