Cold October mornings in parts of SA, Vic
Ben Domensino, 28 October 2019
A late-season chill just caused a pair of frosty mornings in parts of southern Australia, with some areas seeing their lowest back-to-back minimums in more than a century this late in the year.
A high pressure system in the wake of a cold front allowed clear skies and light winds to combine with a mass of cool air during the last two nights, providing ideal conditions for low minimum temperatures.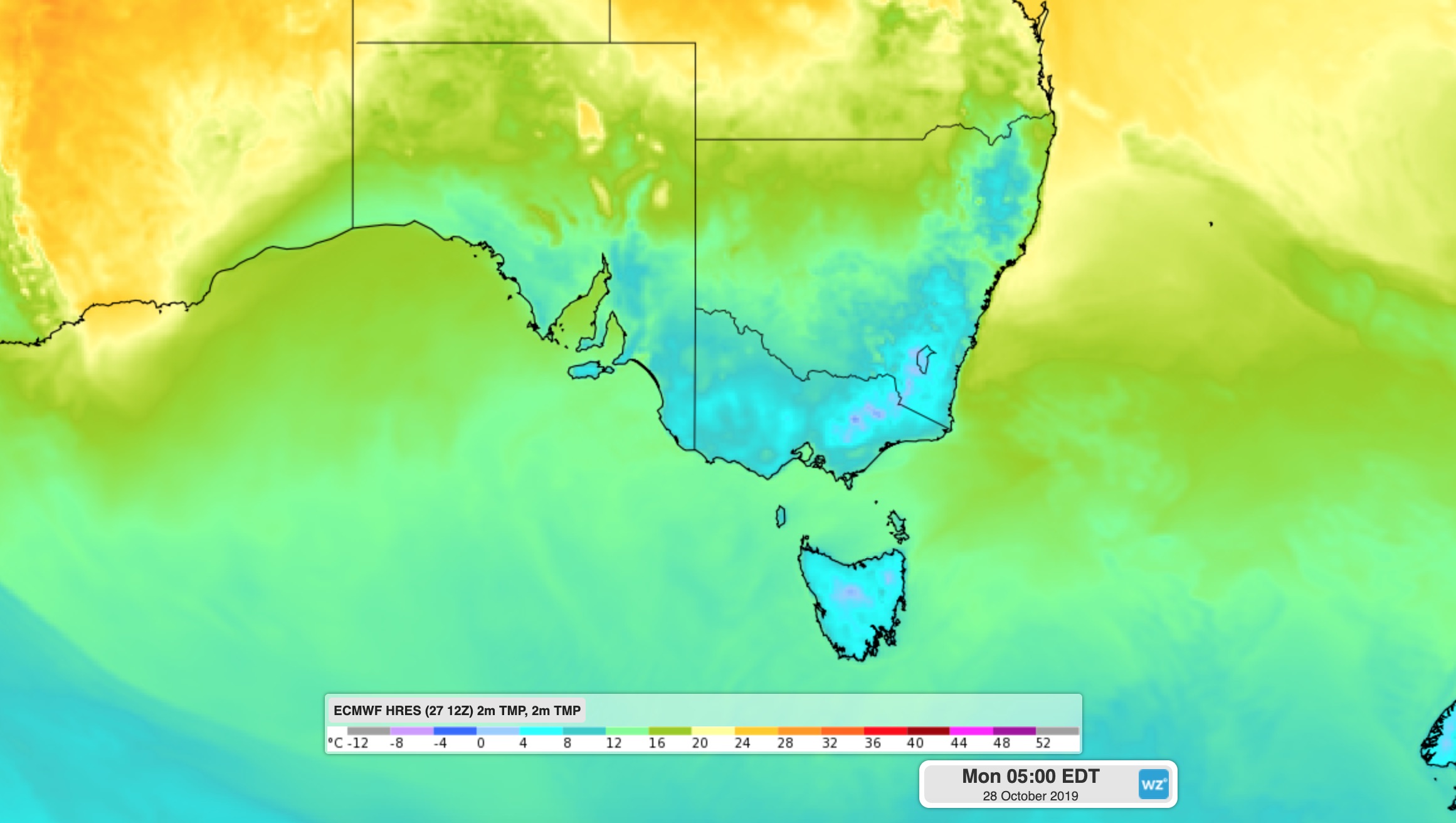 Image: Modelled surface air temperature on Monday morning.
While this type of weather pattern is not unusual during spring, some areas were notably cold for this late in October.
Monday morning was the coldest morning this late in the year for more than 25 years in South Australia's Kingscote (0C), more than 15 years at Robe (0.8C) and 14 years at Stenhouse Bay (8.3C).
Further east, Victoria's Rutherglen dipped to -2.1 degrees on Sunday morning and -0.9 degrees early on Monday. This was well below their October average minimum of six degrees. It was also the first pair of morning below zero degrees this late in the year in records dating back to 1913.
Temperatures will climb during the next couple of days and nights as warmer air returns to southeastern Australia.