Climate change and tropical cyclones
Ben Domensino, 16 May 2019
Tropical cyclones are one of the most powerful weather systems on our planet. So, how is the behaviour of these destructive storms being affected by our changing climate?
There were 11 tropical cyclones in the Australian region during the 2018/19 season, including two during May. This tally is right on the long-term average based on data since 1970.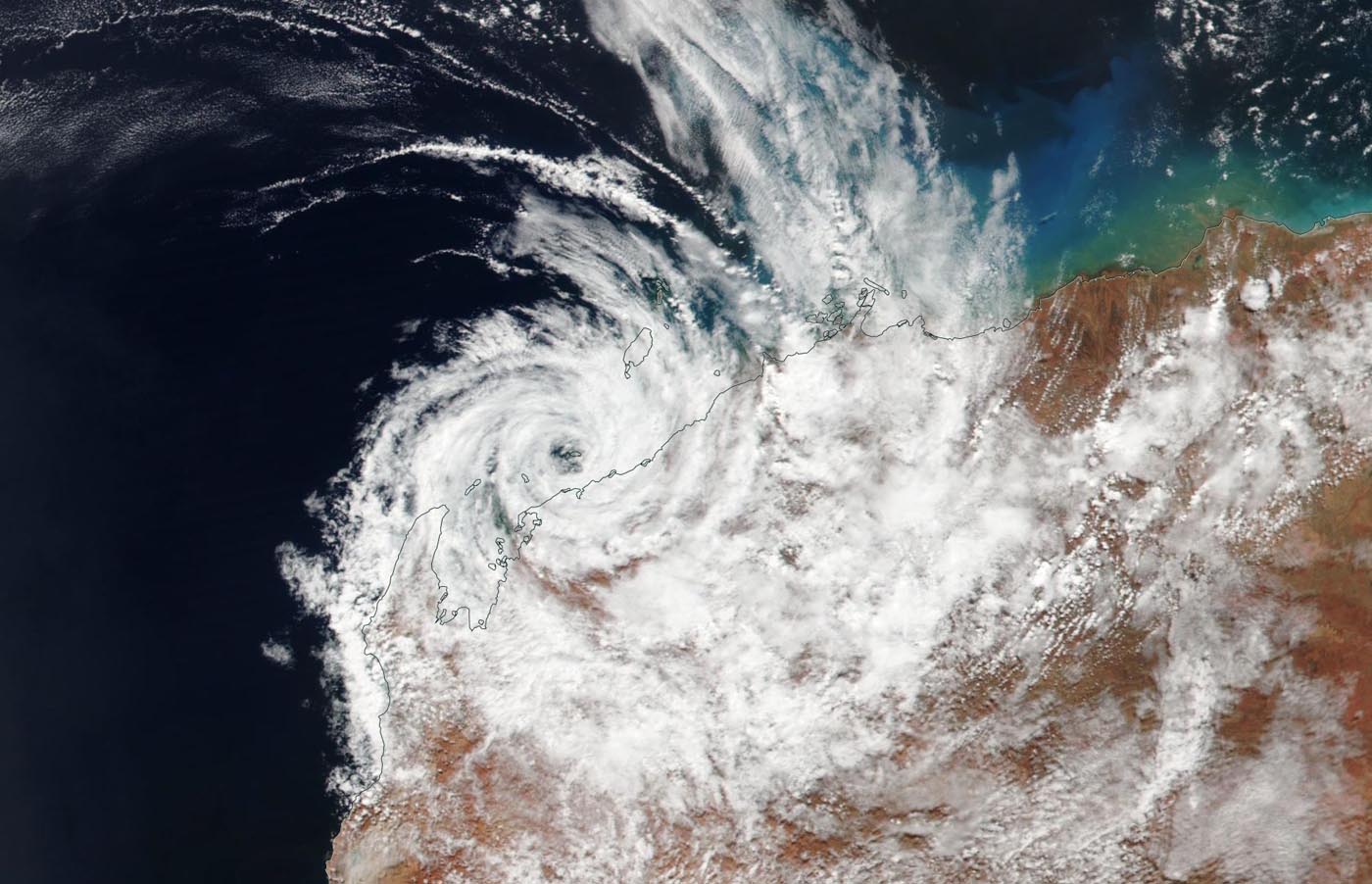 Image: Tropical Cyclone Veronica near Western Australia in March 2019. Credit: NASA
Of these 11 tropical cyclones, three managed to reach category four intensity, which is the second highest level on Australia's five-tiered scale.
This was Australia's second near-average season in a row in terms of overall cyclone numbers. However, there is usually a lot more variability than this between seasons.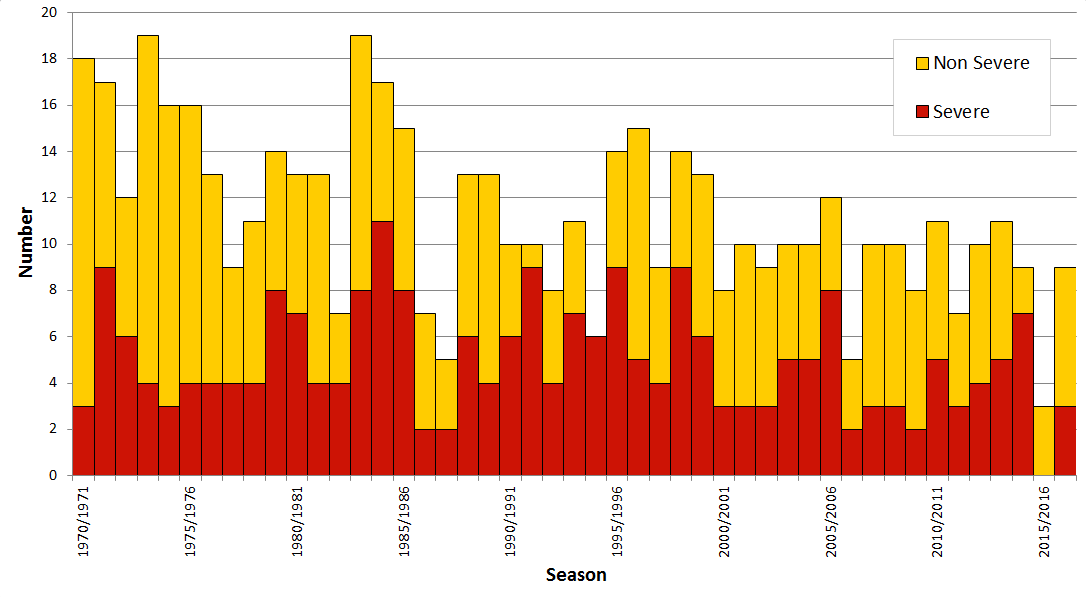 Image: Total number of severe and non-severe tropical cyclones per season from 1970 to 2017. This graph shows how much tropical cyclones numbers have jumped around during the last 50 years. Credit: Bureau of Meteorology.
While it's difficult to find a robust trend in cyclone numbers over this period, some studies have found that there has been a declining trend in recent decades.
Despite the overall number of cyclones appearing to have dropped, there has not been any clear trend in the frequency of severe tropical cyclones, rated category three and above.
So while Australia may be seeing fewer tropical cyclones that a few decades ago, it appears there may be a higher proportion of more intense systems. However, there simply isn't a long enough historical record to know for sure.
So, what about the future?
While it's difficult to predict the behaviour of individual tropical cyclones in the years ahead, it's easier to determine how the ingredients that are required for cyclone development may change.
For example, tropical cyclones only form when sea surface temperatures are 26.5C or higher, although even warmer water is needed to produce more intense systems.
According to data from America's National Oceanic and Atmospheric Administration, sea surface temperatures near Australia have increased by more than half a degree during the last century. The Bureau of Meteorology and CSIRO expect ocean surface warming to continue in the Australian region this century.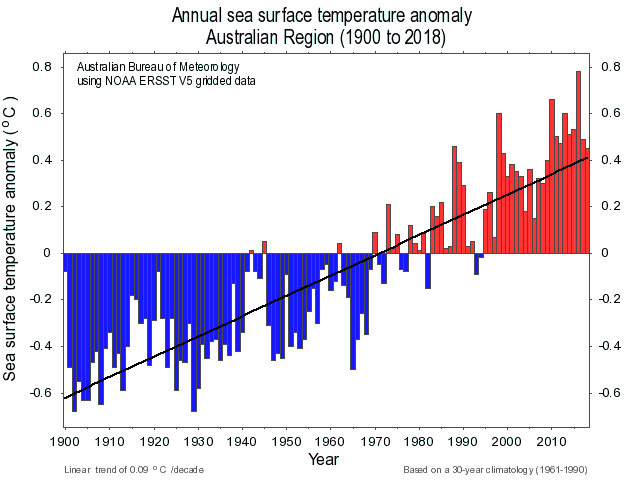 Image: Annual sea surface temperature anomaly in the Australian region. Credit: Bureau of Meteorology
But while ocean warming is likely to increase the amount of fuel that's available for cyclone development, it's not quite that simple.
A range of other factors, like atmospheric temperatures and changing wind patterns, will also influence the frequency and intensity of tropical cyclones in the years ahead.
According to the BoM and CSIRO, there is a medium level of confidence that tropical cyclones will become less frequent but with a greater proportion of higher intensity storms in the future. The amount of precipitation caused by tropical cyclones is also expected to increase during the coming decades.
These projections are likely to become more confident as we keep learning about the behaviour of these dynamic system and how they are responding to the changing world around them.