Aurora australis seen from Australia
Ben Domensino, 6 August 2019
The aurora australis could be seen from parts of southern Australia this week.
Photos of colourful skies flooded social media on Tuesday morning after a picturesque display of the southern lights on Monday night.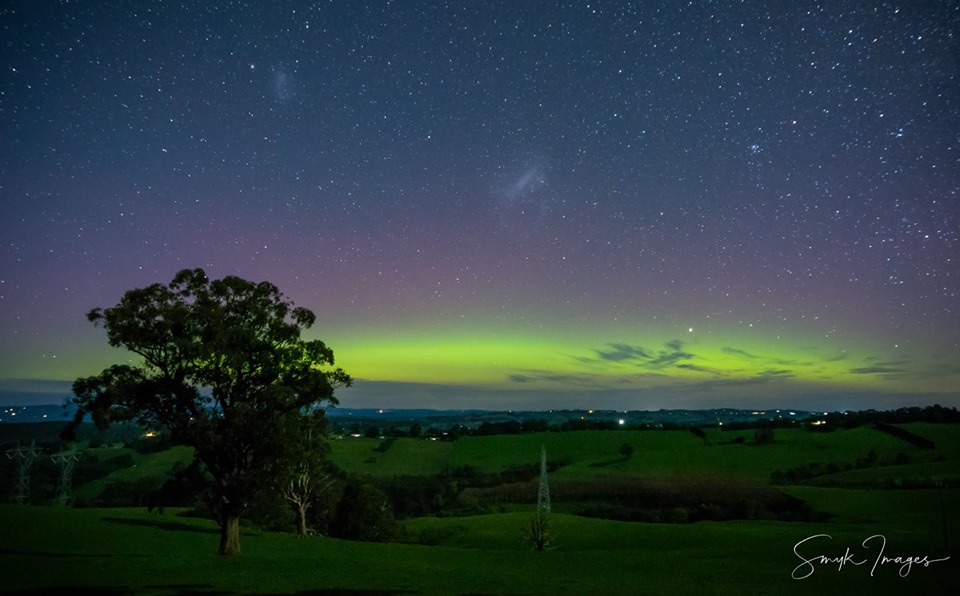 Image: The aurora australis seen from Moe South in Victoria on Monday night. Source: Kym Szalay.
Pictures of the aurora were captured from Tasmania, South Australia, Victoria and even coastal NSW. Across the Tasman Sea, there were also some stunning images coming out of New Zealand following the vivid display of natural night lights.
The auroras occuear near our planet's polar regions when charged particles emitted by the sun interact with gases in our atmosphere, causing a range of colours to appear in the sky.
Visit http://www.sws.bom.gov.au/Aurora for more information about the aurora australis.