Alps turn white as wintery weather hits
Ben Domensino, 10 May 2019
It's snowing in Australia's alps today for the second time this week.
Today's snow is occurring as a large pool of cold air passes over southeastern Australia. This is the second snow-bearing system of the week to hit the alps.
Fresh flakes were falling at Falls Creek, Mount Hotham, Mount Buller and Mount Stirling in Victoria on Friday morning. There were also reports of early flakes in the NSW alps, where snow will become more persistent in the afternoon.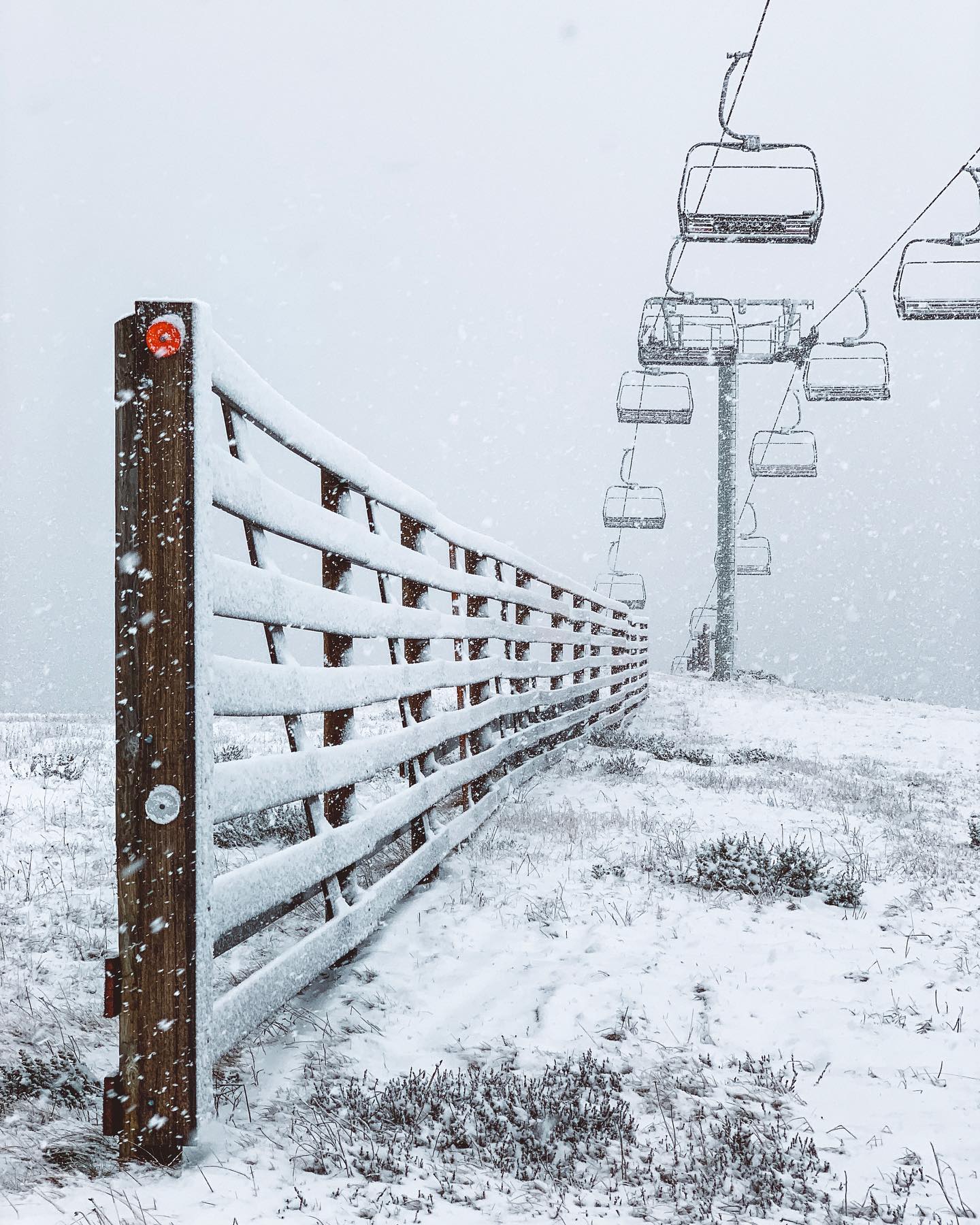 Image: Fresh snow at Falls Creek on Friday. Credit: Falls Australia
Snow should fall down to about 1,300 metres above sea level in the Alps in both states on Friday, with about 5-15cm of accumulation expected at some resorts.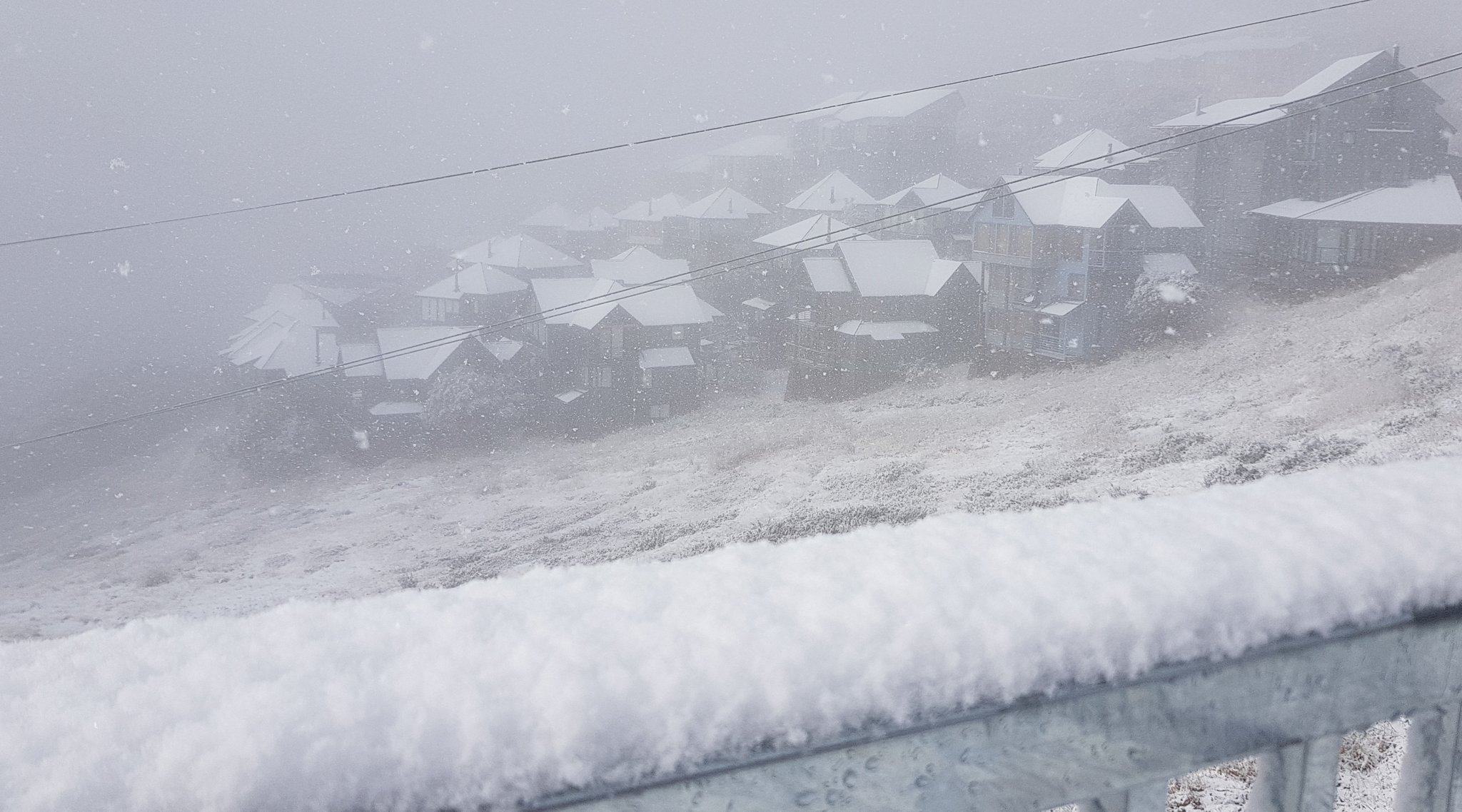 Image: Snow at Mount Hotham on Friday morning. Image: Hotham Alpine Resort
The upper-level cold air crossing the alpine region today could also cause thunderstorms. This brings a possibility of rare thundersnow, which as the name suggests, refers to lightning that occurs while it's snowing.
But it's not just the alps seeing snow on Friday.
A low pressure system passing over Australia's southeastern inland will drive cold air into central and northern NSW during the afternoon and overnight. As this frigid air passes over the Great Dividing Range, it should allow snow to settle in some areas.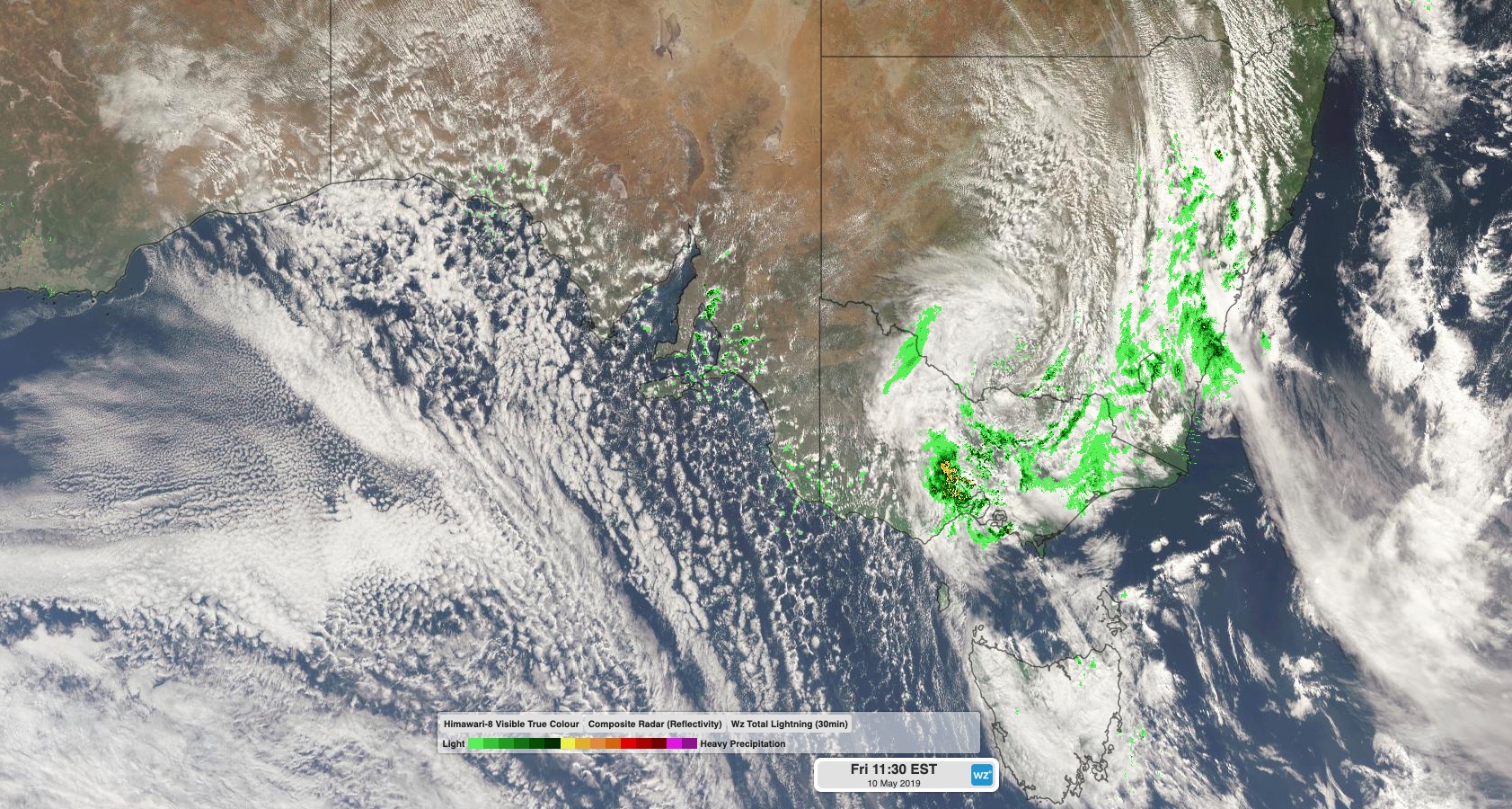 Image: Satellite and radar image on Friday showing the cloud and rain produced by a large pool of cold air.
The Bureau of Meteorology is forecasting the possibility of snow above an elevation of 1,100 metres in the Central Tablelands on Friday evening, although it may fall lower than this in some areas. Some computer models suggest that the air could be cold enough for snow below 1,000 metres in central NSW. Light snow or sleet is also a chance on higher parts of the Northern Tablelands and Hunter districts.
However, showers will need to coincide with the passage of the cold air overnight to produce snow, and this may not eventuate. Unfortunately for snow chasers, much of the coldest air in central and northern will pass through this evening without any precipitation.