Windy weather prompts warnings across Australia
Ben Domensino, 20 August 2019
A strong high pressure system and a cold front will produce blustery winds from Tasmania to the Top End on Tuesday.
Severe weather warnings were in place for parts of Tasmania, Victoria and NSW on Tuesday morning, where the passage of a cold front is likely to cause damaging winds during the next 24 hours.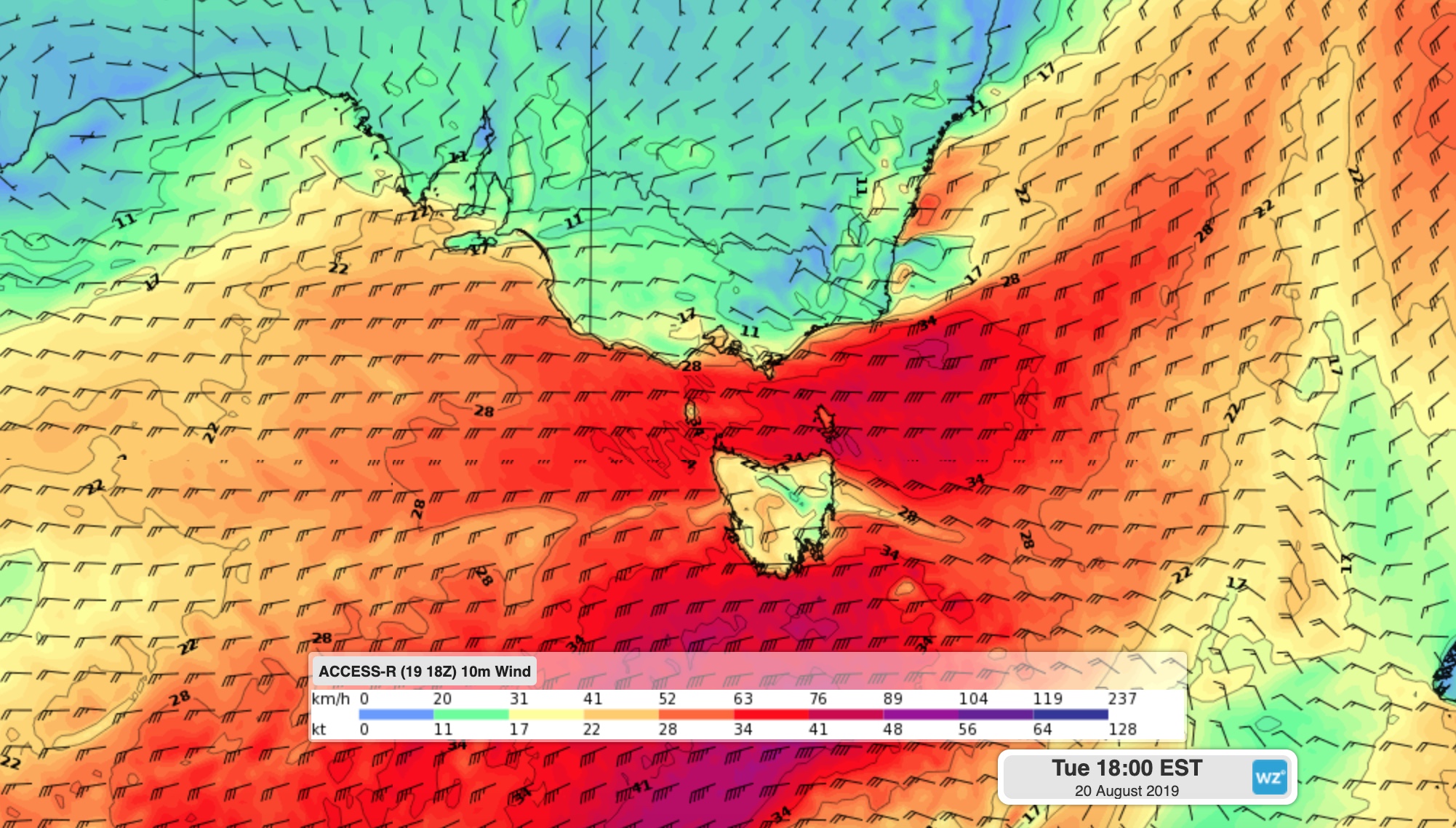 Image: Forecast surface wind speeds in southeastern Australia on Tuesday evening, according to the ACCESS-R model.
Wind gusts were already exceeding 100km/h in exposed areas of southwest during Tuesday morning and will extend to other areas of the state during the day as the front sweeps through. This system will also cause heavy showers and low-level snow over the island state. Wind gusts reached 87km/h in Hobart and 132km/h at the top of Mount Wellington early on Tuesday morning.
Damaging winds will also extend into parts of Victoria and southern NSW as the front moves further north. Gusts in excess of 90-100km/h are possible over exposed coasts and ranges in southern Victoria from Tuesday afternoon and in some alpine areas of northeast Victoria and southern NSW during Tuesday night and Wednesday morning.
At the other end of the country, a surge of gusty south to southeasterly winds being driven by a strong high pressure system has prompted fire weather warnings in the NT and WA.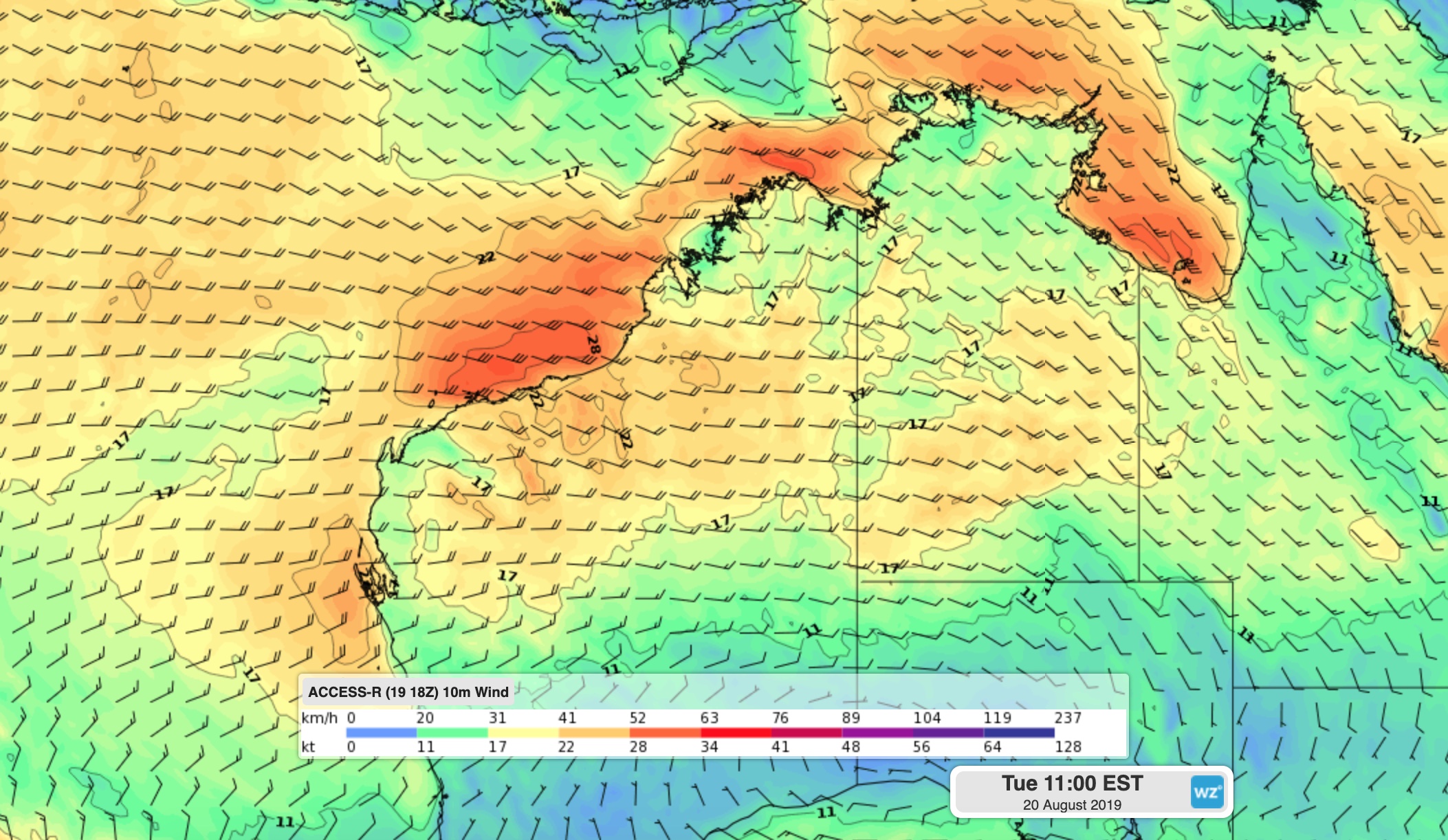 Image: Forecast surface wind speeds in northwestern Australia on Tuesday afternoon, according to the ACCESS-R model.
Severe fire danger ratings are forecast in the NT's Darwin and Adelaide River and Northern Fire Protection Area fire forecast areas and WA's West Kimberley Coast and West Pilbara Coast on Tuesday.
A gale warning is also in place for WA's West Kimberley Coast, Pilbara Coast East and Pilbara Coast West on Tuesday.
Today's fire dangers come after a burst of gusty winds caused a large plume of dust from northwest Queensland to blow across the Gulf of Carpentaria on Monday.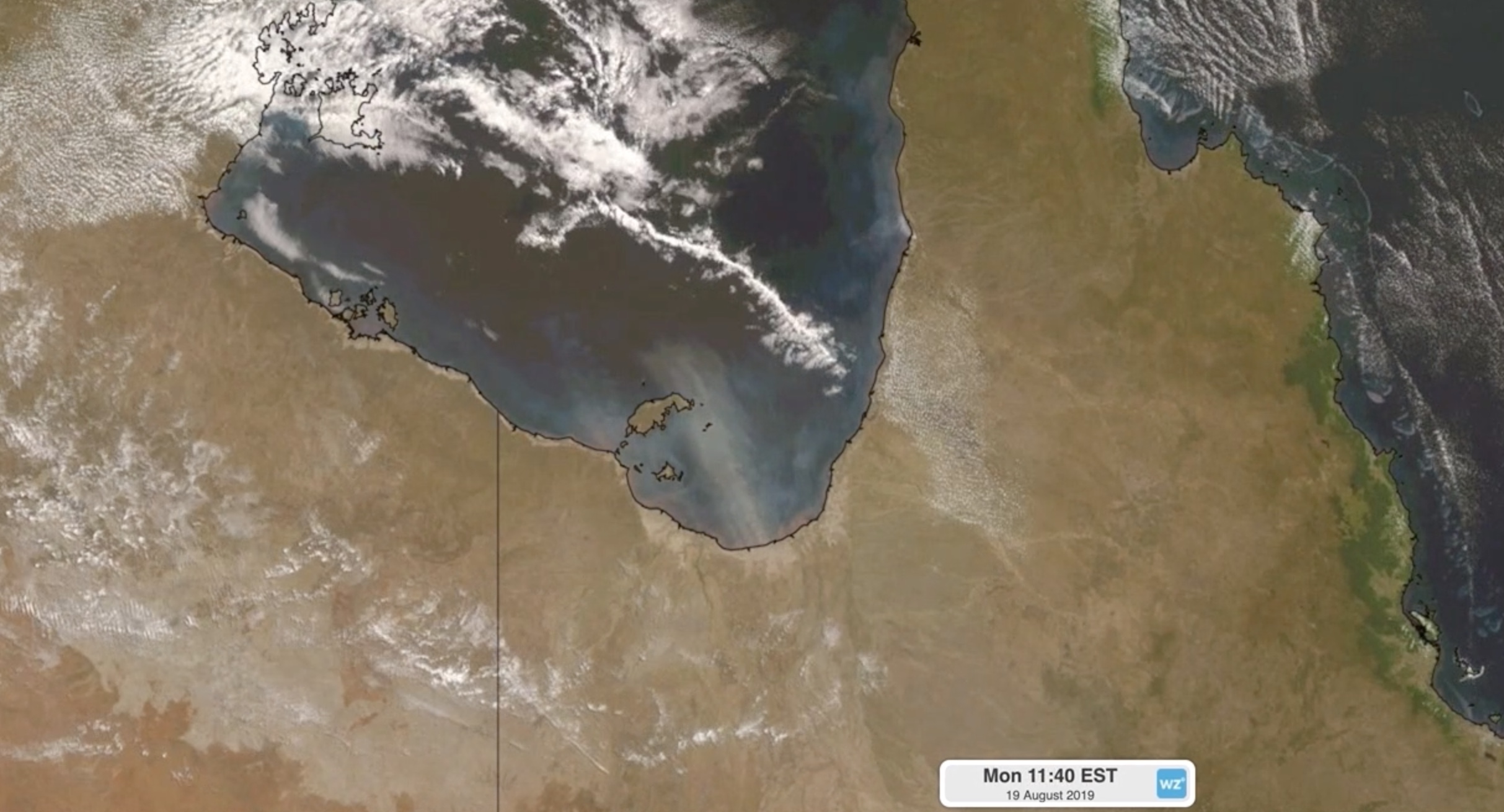 Image: Dust blowing over the Gulf of Carpentaria on Monday morning.
Visit https://www.weatherzone.com.au/warnings.jsp for the latest warnings.