Wet weekend in SA
Ben Domensino, 17 May 2019
Rain and thunderstorms will spread across parts of southern and central Australia this weekend.
Tropical moisture interacting with a cold front and low pressure trough will produce wet and stormy weather in parts of South Australia and the Northern Territory.
Most of the rain will occur over western districts of South Australia and southwestern parts of the Northern Territory on Saturday.
The front will move further east on Sunday, allowing rain and storms to spread over southern and central districts of South Australia. Showers and storms will also continue to affect parts of the Tanami, Lasseter and Simpson districts in the NT on Sunday.
Widespread falls of 5-15mm are likely during the weekend, with some places likely to see more than 20mm, particularly with storms.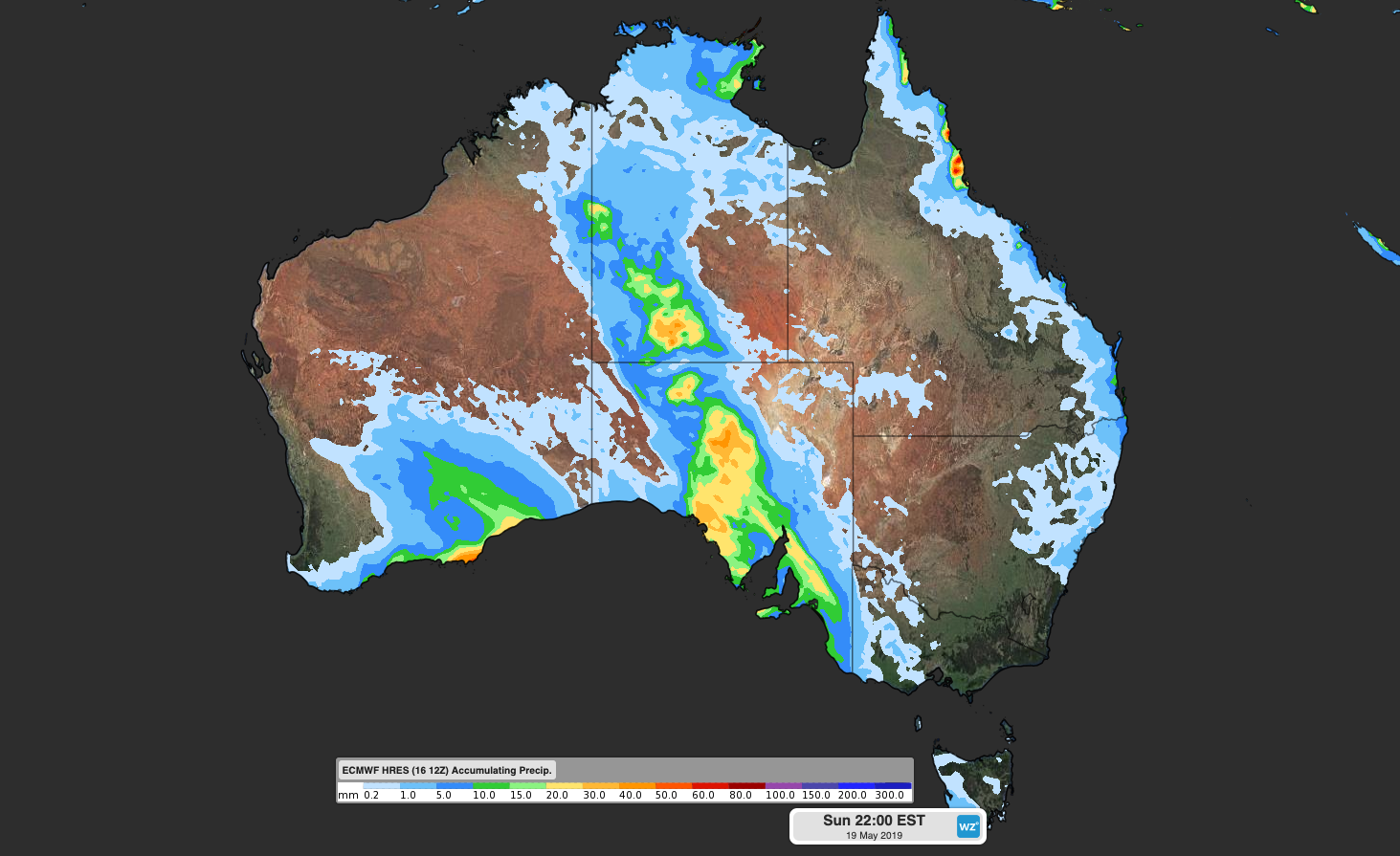 Image: Predicted rain between Friday and Sunday according to the ECMWF-HRES model.
Some of the weekend's thunderstorms are likely to become severe, with heavy rain and damaging winds a good chance of affecting some areas.
Adelaide may see a shower or two on Saturday evening, although most of the weekend's rain will fall in the city on Sunday. Adelaide has already seen more rain this month than they had during the last five months combined. After this weekend, the city's West Terrace weather station could be having its first wetter-than-average month since November.