Wet week ahead in eastern NSW
Ben Domensino, 26 August 2019
Welcome rain will return to parched areas of eastern NSW this week, although some areas could see enough to cause flash flooding.
A low pressure trough will cause showers, areas of drizzle and thunderstorms along parts of the state's coast and ranges between Monday and Wednesday.
The rain from this system will generally be light, although some areas could see decent falls, particularly with thunderstorms. For example, a broad area of eastern NSW received less than 5mm of rain during the 24 hours to 9am on Monday, although some northern suburbs of Sydney and areas near Port Macquarie picked up 10-25mm. Small hail was also reported near Port Macquarie with Monday morning's rain.
A stronger cold front will cross the state during Wednesday night and Thursday, followed by a pool of cold upper-level air. This front and the associated cold air may cause a low pressure system to develop near the NSW coast on Thursday or Friday.
This system is likely to cause widespread showers in NSW between Thursday and Saturday, with heaviest falls again likely to occur near and east of the ranges.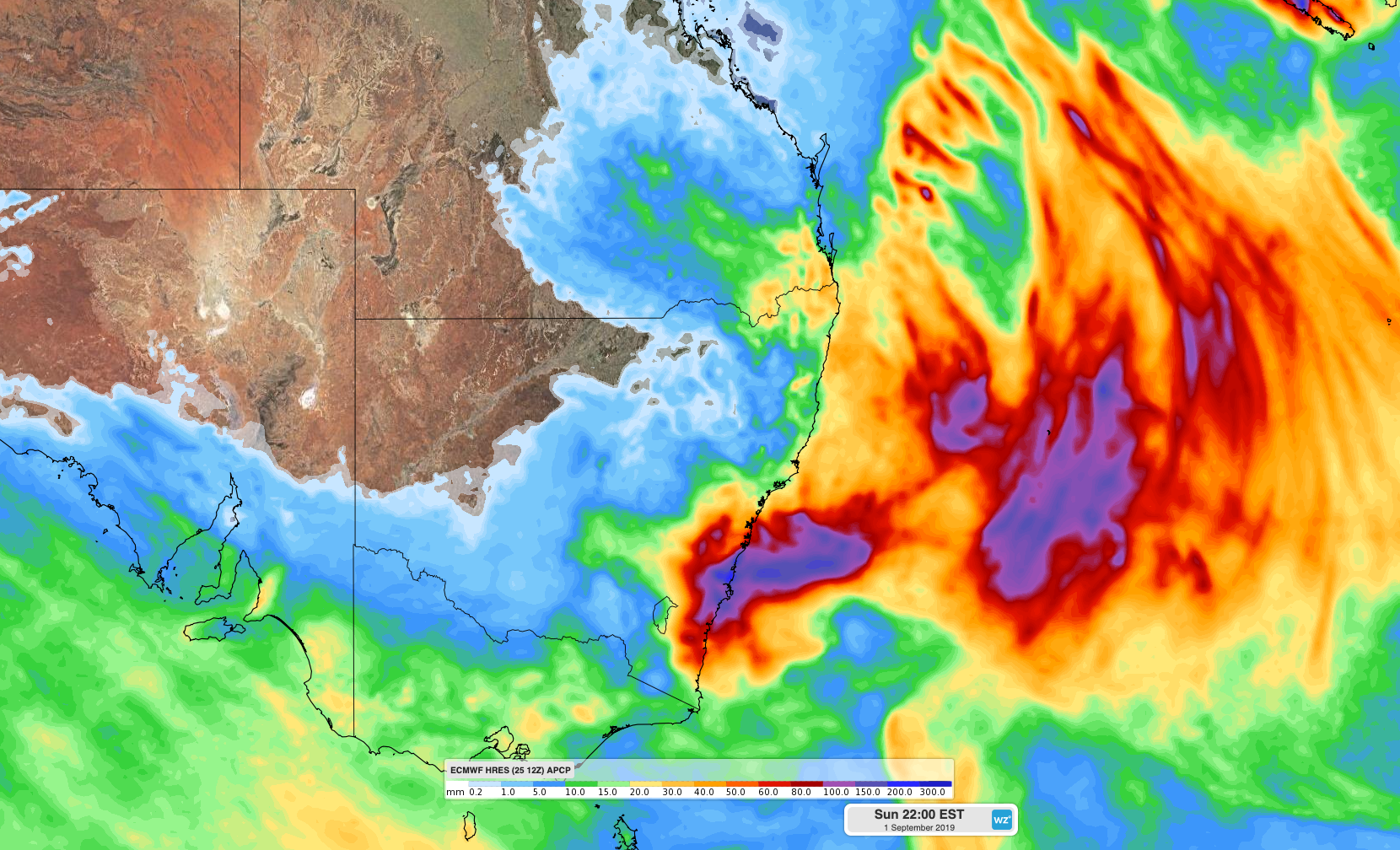 Image: This week's forecast accumulated rain according to the ECMWF-HRES model.
It's difficult to predict where and how much rain will fall during the second half of this week because there is uncertainty regarding the location and strength of the low. There's potential for heavy rain, thunderstorms and flooding, particularly east of the ranges. A cut-off pool of cold air behind the front may also cause snow in and outside of the alps.
Showers and thunderstorms are also likely to affect parts of southeast Queensland between Tuesday and Thursday with the passage of this week's low pressure trough.
Keep up to date with the latest forecasts and warnings this week for updated information on these two systems.