Typhoon Maria heading for Taiwan
Ben Domensino, 9 July 2018
Typhoon Maria is moving towards Taiwan and may cause severe weather in the country's capital city, Taipei, from Tuesday night.
According to the Japan Meteorological Agency, Typhoon Maria was located close to 1,300 kilometres east southeast of Taipei at 8am on Monday, Taiwan time. Wind speeds were estimated to be averaging close to 200km/h near Maria's core at that time, with gusts reaching up to 270km/h.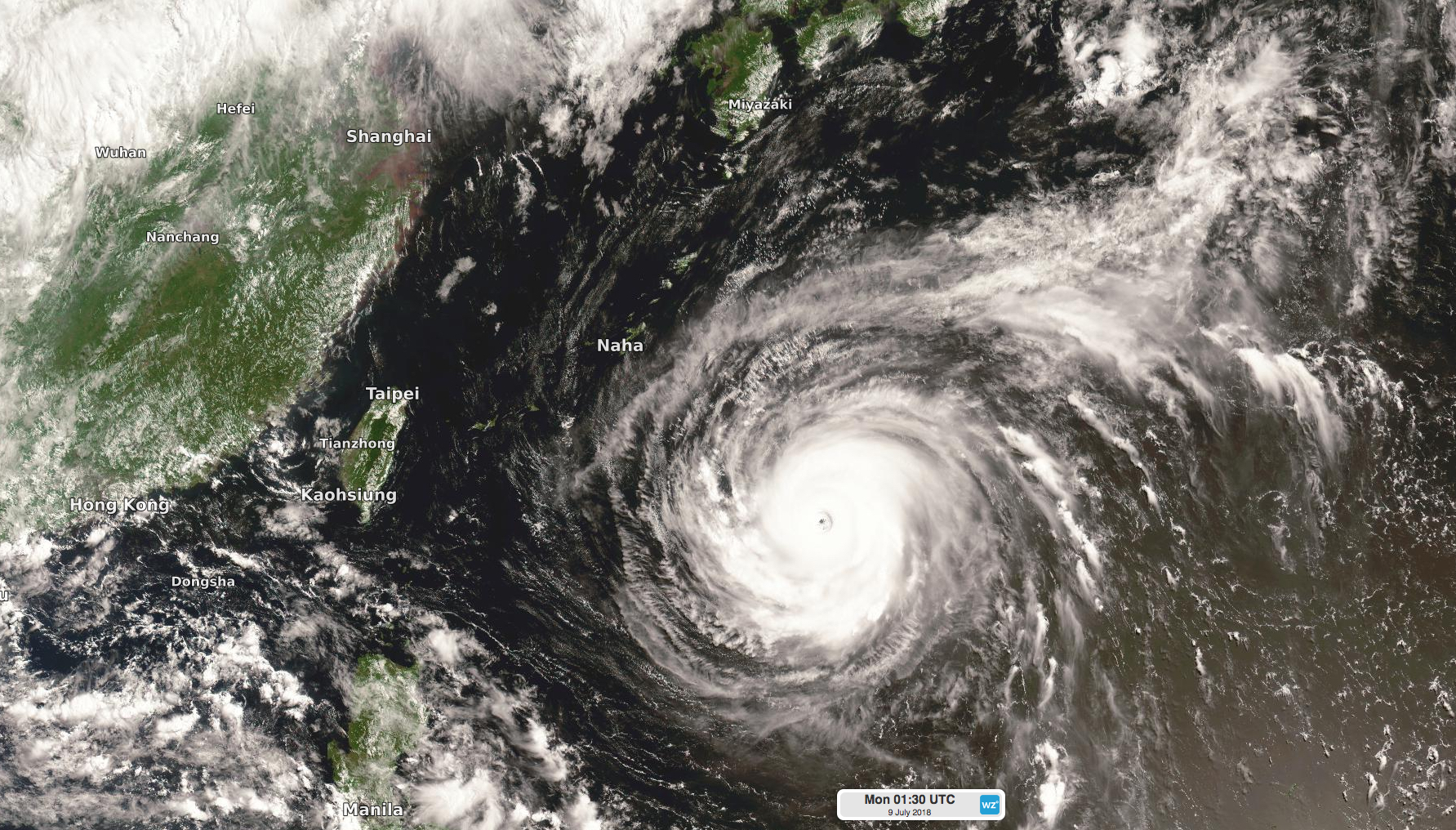 Image: Himawari-8 visible satellite image of Typhoon Maria on Monday morning.
There is good consensus between computer models that the typhoon will move steadily towards Taiwan during the next 48 hours, while gradually weakening. On it's most likely track, Maria should pass close to, or over, northern Taiwan on Tuesday night or Wednesday morning while still at typhoon strength.
Heavy rain and damaging to destructive winds are likely to affect northern Taiwan from Tuesday night and Wednesday morning, while some coastal areas may be inundated by a large waves and a storm surge.
After passing Northern Taiwan, Maria is expected to make landfall in eastern China on Wednesday, likely causing further flooding and wind damage in the country's Fujian and Zhejiang provinces.
The strength of Maria this morning was equivalent to a category four severe tropical cyclone on the Australian scale. The Japan Meteorological Agency is responsible for issuing advisories and up-to-date information on typhoons in this parts of the North West Pacific Basin. Visit their website at http://www.jma.go.jp/jma/indexe.html for the latest updates on Typhoon Maria.