Sun rises over smoky skies in northeast NSW
Ben Domensino, 9 October 2019
A number of fires are burning across northeast NSW and southeast Queensland this morning after a burst of hot and windy weather on Tuesday.
Temperatures over 40 degrees and wind gusts close to 80km/h caused fires to burn uncontrollably on Tuesday. Many fo these fires were still on Wednesday morning and some remained out of control.
According to reports, up to 20 homes were lost in one of the fires at Rappville, near Casino, while a larger fire at Long Gully Road, to the east of Tenterfield, had burnt through nearly 80,000 hectares of land by Wednesday morning.
Satellite images taken after sunrise on Wednesday revealed that smoke was billowing out of numerous fires in northeast NSW and south east Queensland. These fires were collectively ejecting a large plume of smoke across the Tasman Sea towards Lord Howe Island.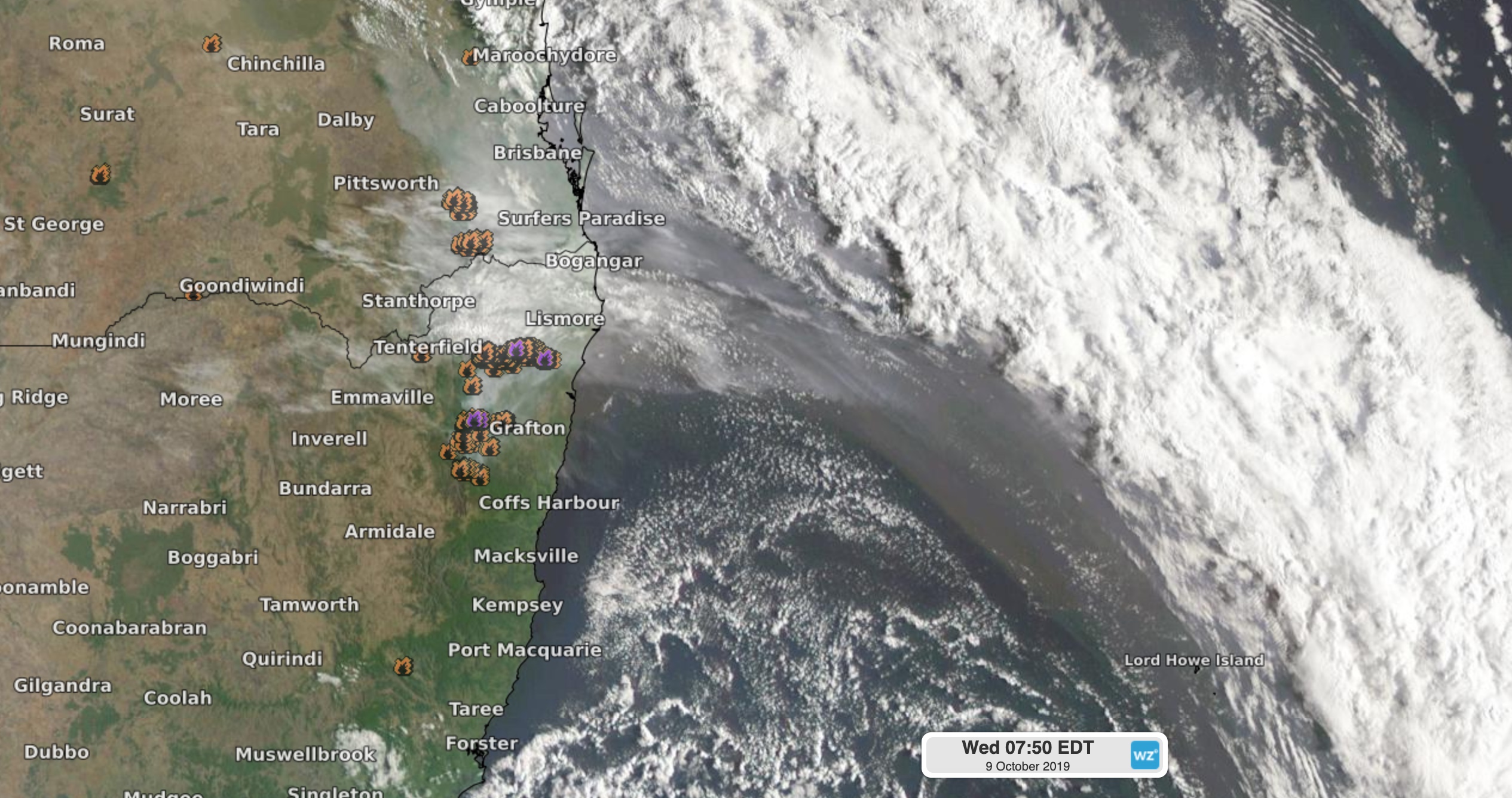 Image: Smoke from northeast NSW travelling over the Tasman Sea towards Lord Howe Island on Wednesday morning.
Fortunately, calmer and cooler weather will help authorities work to contain the fires today.
Lismore registered a maximum temperature of 40.3 degrees and wind gusts up to 76km/h on Tuesday. On Wednesday, the mercury is only forecast to reach 23 degrees and winds will be lighter.