Queensland floodwater approaching Lake Eyre
Ben Domensino, 25 February 2019
Floodwaters from northwest Queensland have reached central Australia and are heading towards Lake Eyre.
Parts of northern Queensland were inundated by major flooding earlier this month, following two weeks of heavy rain.
A near stationary low pressure system and monsoon trough caused the deluge, with some places receiving more than 2 metres of rain in as many weeks.
While the the heaviest falls occurred in Queensland's eastern tropics, flooding also inundated the state's northwest.
Richmond Post Office registered 667mm of rain during the 11 days ending on February 8th. This is well above their annual average of 474mm and makes it their wettest fortnight in 130 years of records.
The rain that fell in northwest Queensland during late January and early February is now meandering its way through river systems in western Queensland. These bulging rivers have caused flooding in areas that have seen less than 1mm of rain so far this year.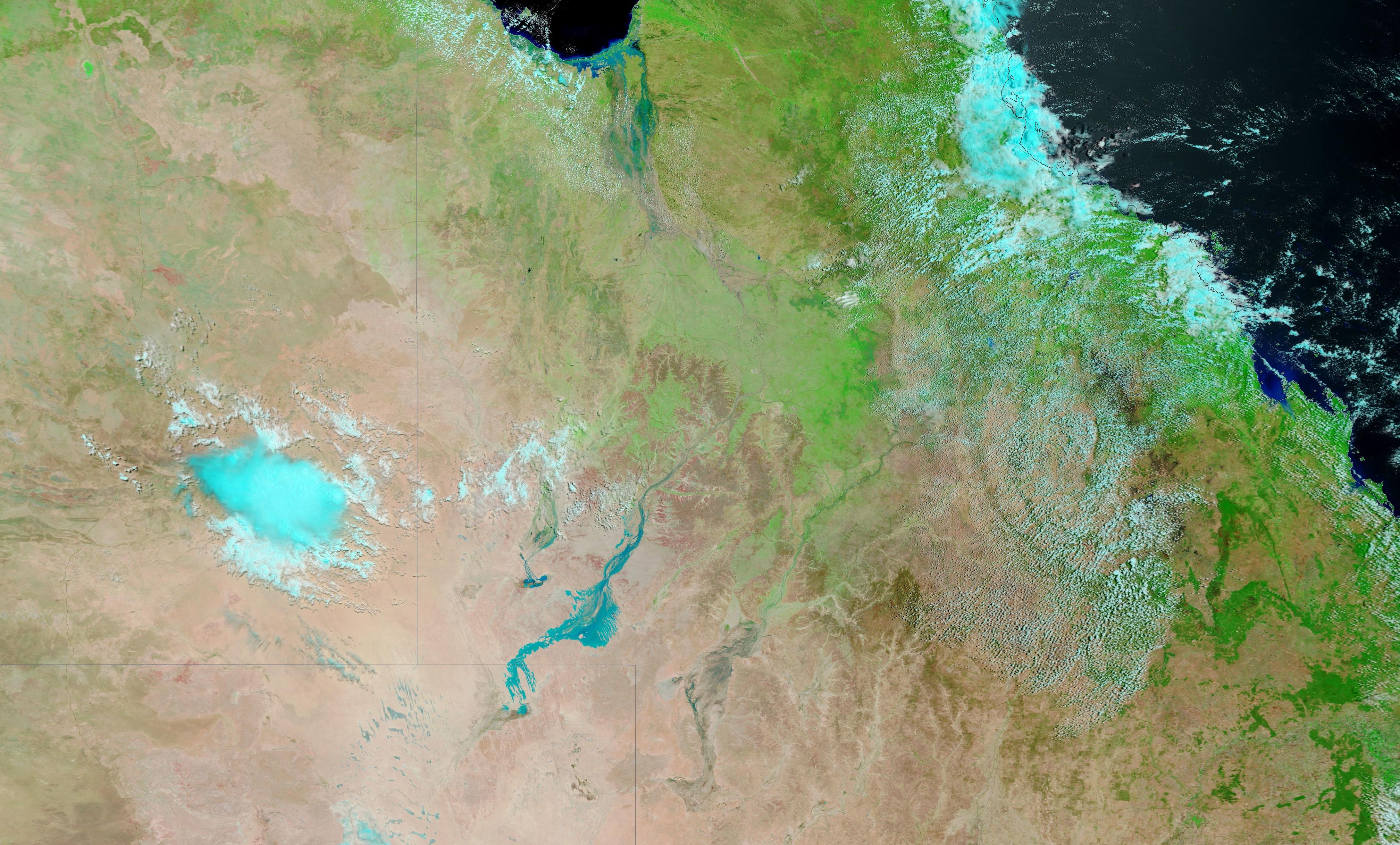 Image: False colour image showing floodwaters in western Queensland on February 24th, 2019. Source: NASA Worldview, Aqua/MODIS
Some of this flood water has already crossed the border into South Australia, where it's edging its way towards Lake Eyre.