It's official: best early-season snow in 19 years
Ben Domensino, 5 June 2019
The official snow depth measured at Spencers Creek on Tuesday confirmed that Australia's alps are having their best start to the ski season since the year 2000.
Snowy Hydro's first depth reading of the season revealed that there was 71.3cm of snow on the ground at Spencers Creek yesterday. This site, located between Perisher and Charlotte Pass in NSW, has weekly snow depth readings dating back to 1954.
Tuesday's 71.3cm was the best snow depth this early in the season since 73.8cm on June 1st, 2000.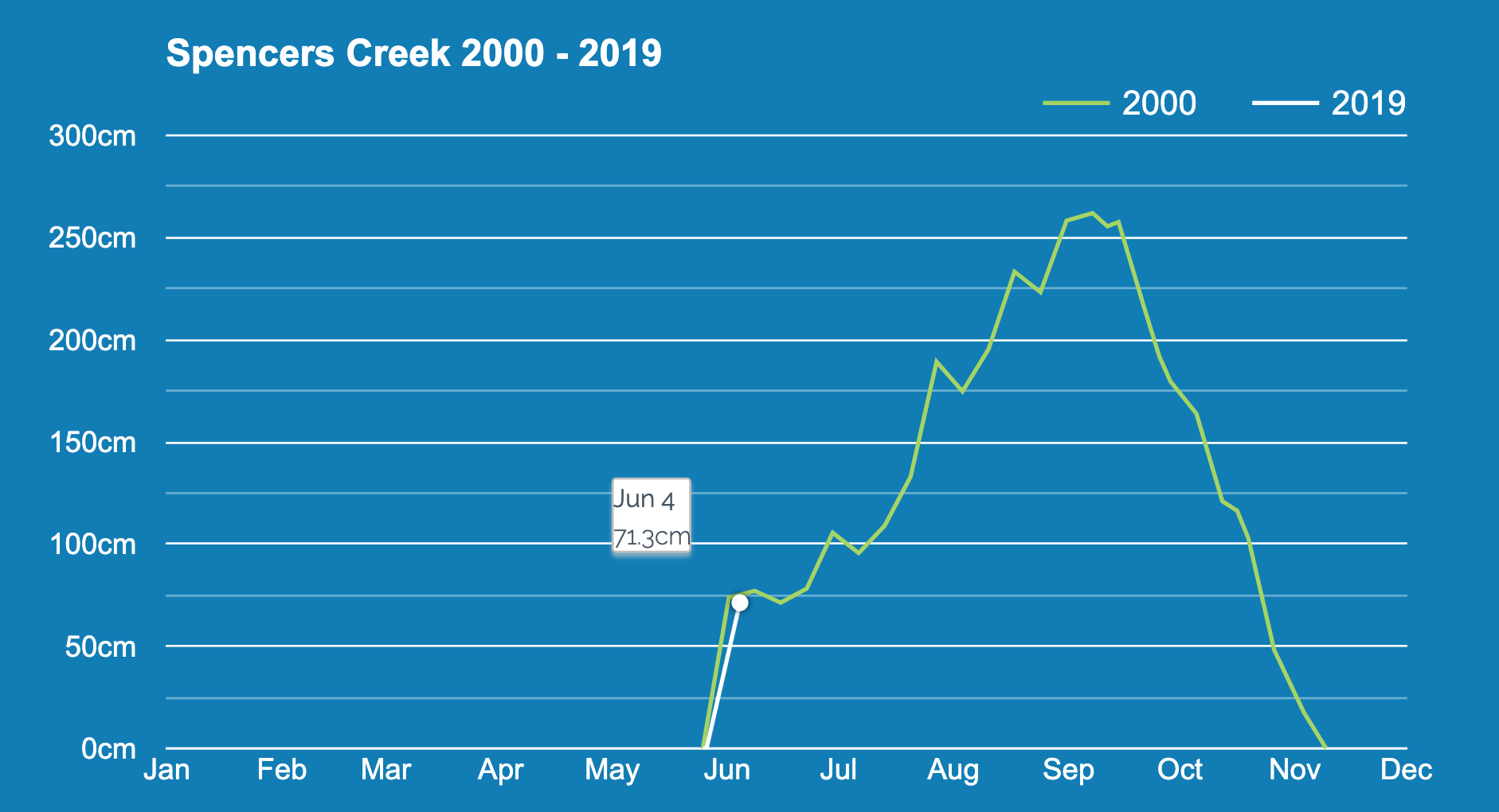 Image: Snow depths at Spencers Creek, NSW in 2019 and 2000. Credit: Snowy Hydro.
On average, this much snow doesn't usually build up until early July, although it's far from unprecedented. In addition to 2000, other notable snow depths this early in the included:
92.2cm on May 24th, 1968

102.4cm on May 28th, 1962

201.7cm on May 16th, 1960
The peak snow depth in Australia typically occurs in late August or early September.
While some ski resorts have already opened their slopes in response the recent snowfalls, the 2019 ski season officially kicks off this long weekend.