Hot week in Adelaide
Ben Domensino, 27 February 2019
Adelaide is on track to register its hottest week in 10 years as a severe heatwave sweeps across southern Australia.
A large mass of hot air sitting over WA will spread across the nation's south during the second half of this week. This aim mass will cause severe heatwave conditions in parts of South Australia between Wednesday and Saturday.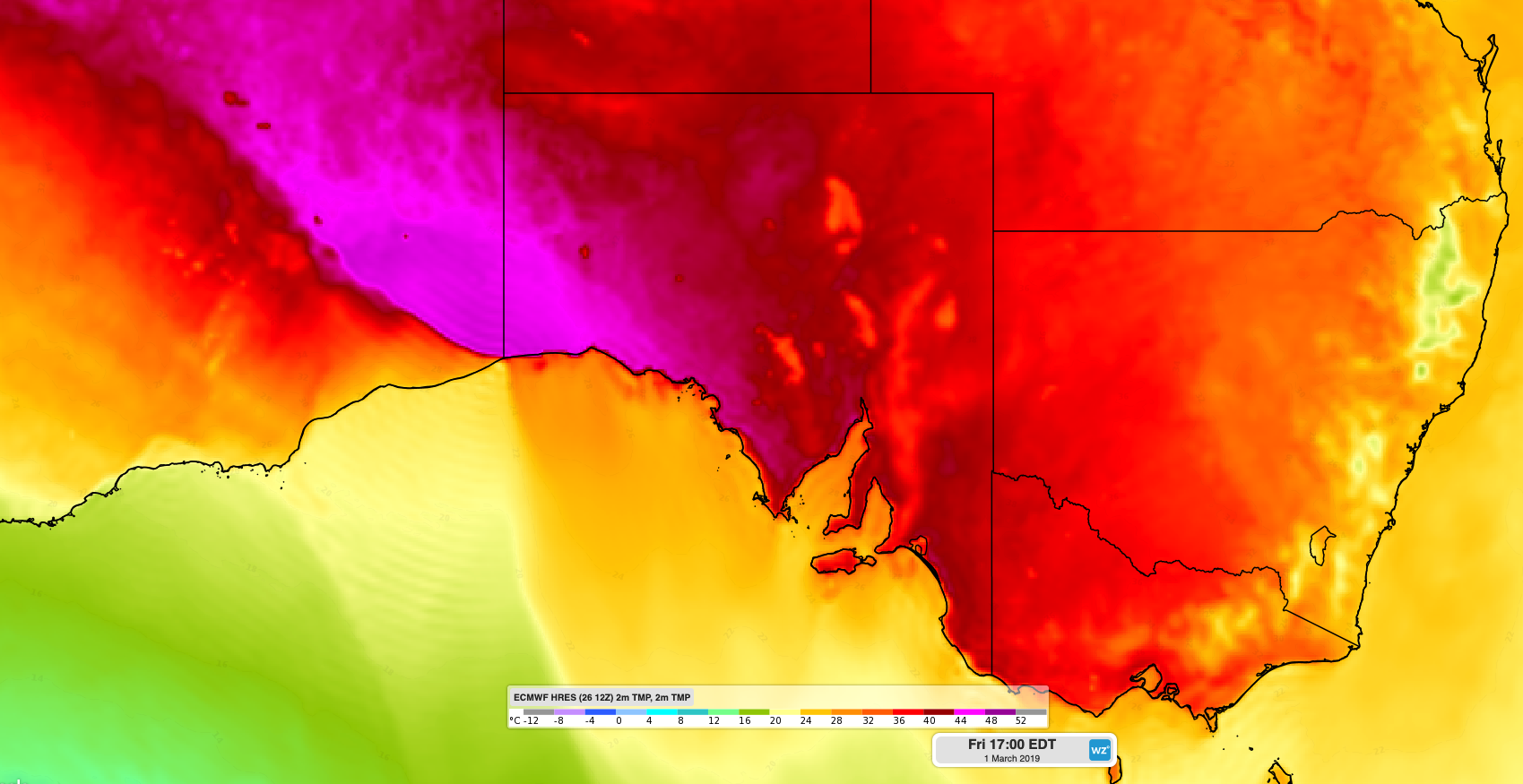 Image: Hot air spreading over South Australia on the first day of March. Data from the ECMWF-HRES model.
Adelaide has exceeded 36 degrees each day since Sunday and could see daily highs of 37-40 degrees between Wednesday and Saturday. This would the the city's first seven day spell above 36 degrees in a decade.
While Adelaide hasn't seen a successive run of days this hot for 10 years, no individual day will be as hot as last month's record-breaking 46.6 degrees on Thursday, January 24th.
Friday and Saturday - the first two days of March - will be Adelaide's hottest days this week, both forecast to reach tops of 40 degrees. The city hasn't experienced back-to-back 40 degree days during autumn since 2008. Prior to this, it hasn't happened since 1942.
The heat will also help elevate fire danger ratings in some areas of South Australia during the next few days. Visit https://www.cfs.sa.gov.au/site/bans_and_ratings.jsp for information on total fire bans.