Golden rain and mammatus clouds over NSW
Ben Domensino, 10 October 2019
A mass of cold air passing over NSW caused captivating scenes of cloud and rain on Tuesday.
Michael Jadezak managed to capture an impressive gold-coloured shower passed through Candowindra in the state's central west during the late afternoon. Light from the setting sun illuminated the column of rain beneath a dark storm cloud, making the wall of water take on a golden tone.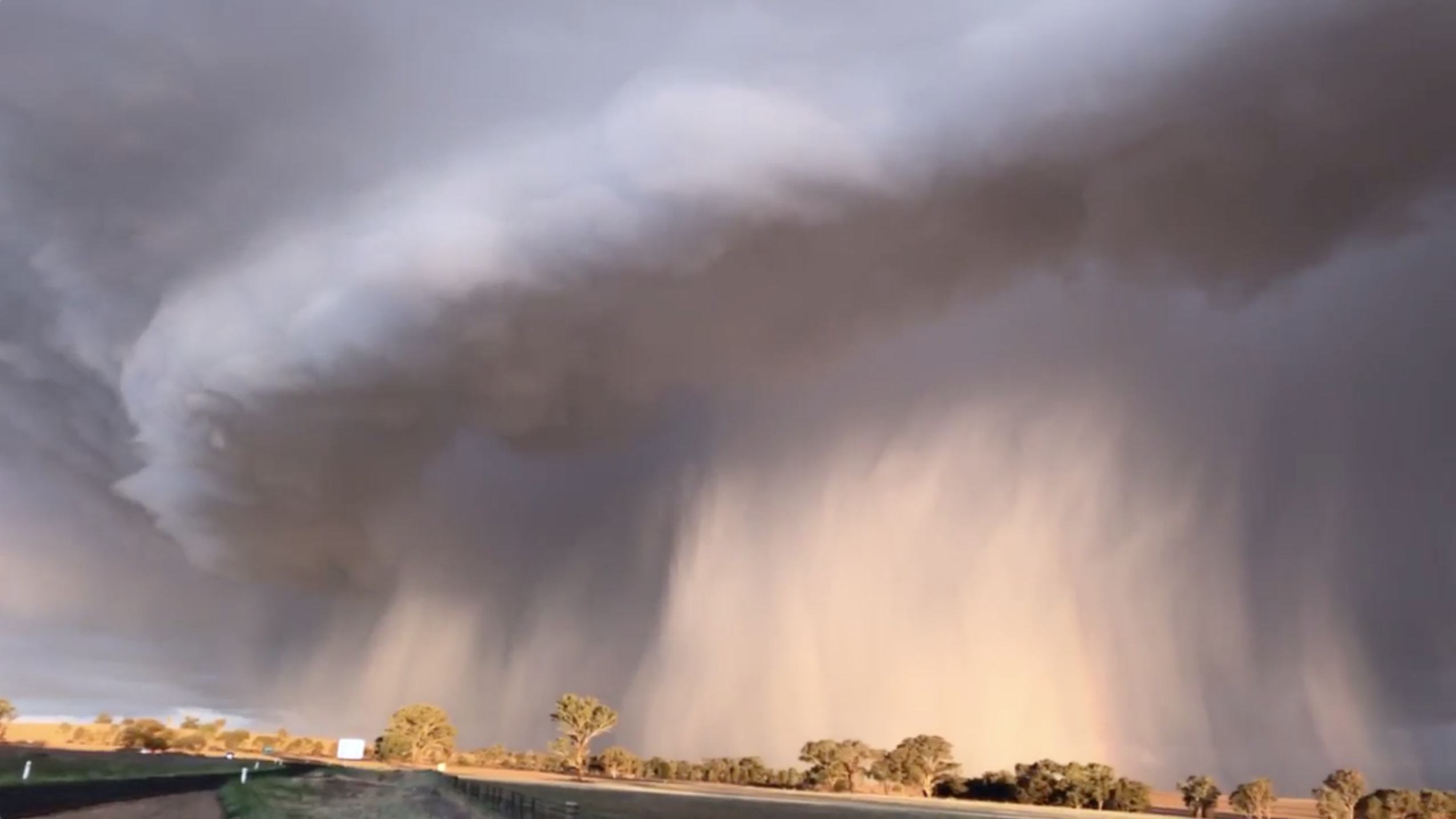 Image: Sunlight illuminating a column of rain near Candowindra in NSW on Tuesday. Source: Michael Jadezak
While these showers were a welcome sight across the parched planes of central western NSW, they only brought a few millimetres to the region. This did little to make up for the rainfall deficits that have built up over the recent months and years.
Rainfall in parts of central western NSW was running more than 200mm below average for the year-to-date, as of last month. A rain gauge in Orange only recordrd 409mm of rain between January and September, which is well below its long-term average of 677mm to this point in the year.
Another captivating scene from Tuesday occurred as cold air mixed into the lower levels of the atmosphere near Albury, causing mammatus clouds.
Image: Mammatus clouds near Albury on Tuesday afternoon. Source: Graham Slingsby/Weatherzone Weather Photography
These pouch-like clouds are often associated with descending air near showers or thunderstorms.