Fire danger in NSW, QLD on Tuesday
Ben Domensino, 16 September 2019
A fire weather warning has been issued for parts of southeast Queensland on Tuesday, with challenging fire weather also on the cards in northeast NSW.
A relatively dry and gusty wind change will sweep across southeast Queensland and northeast NSW on Tuesday, elevating fire danger ratings in both regions.
Very High fire danger has been forecast in the New England and Northern Slopes areas of NSW and a broad area of northern, central and southeast Queensland. The worst fire weather on Tuesday is expected to occur in and around Queensland's Darling Down and Granite Belt District, where severe ratings are anticipated.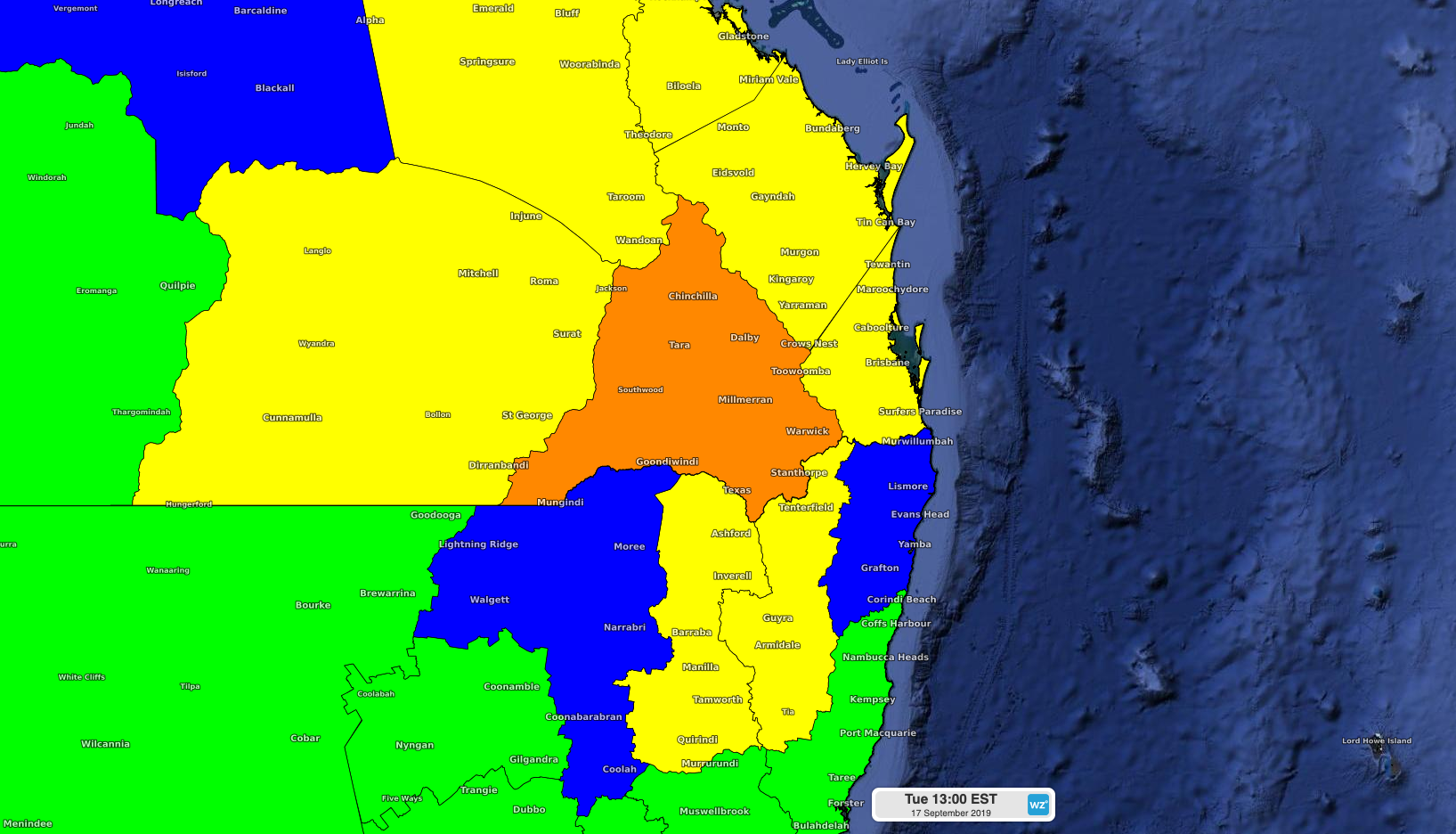 Image: Forecast fire danger ratings on Tuesday. Orange = Severe, Yellow = Very High.
The wind change will also be accompanied by blustery showers and thunderstorms, which are likely to cause little if any rain. Some of these thunderstorms may become severe and any lightning without rain poses a risk of igniting new fires.
Be sure to keep up to date with the latest weather warnings and bushfire advisories in northeast NSW and Queensland on Tuesday.