Does Australia have good weather for solar power?
Ben Domensino, 12 July 2019
Australia is a land of weather extremes - from flooding rains to droughts and snow to searing heat. But how does this weather affect our country's ability to produce and use solar power?
There are two main ways to turn sunlight into electricity. Concentrated solar thermal (CST) systems use sunlight to heat a fluid that produces steam, which drives a turbine to create electricity. The other method is to use solar photovoltaic (PV) panels that directly convert sunlight into electricity.
However, both of these techniques rely on the sun and when it's not shining, the energy production drops of.
So, how much sun is there in Australia and how do we compare to the rest of the world?
The majority of our country receives more than seven hours of sunshine per day, when averaged throughout the year. However, more clouds and a lower solar angle cause less sunshine hours in parts of southern and eastern Australia, particularly closer to the coast.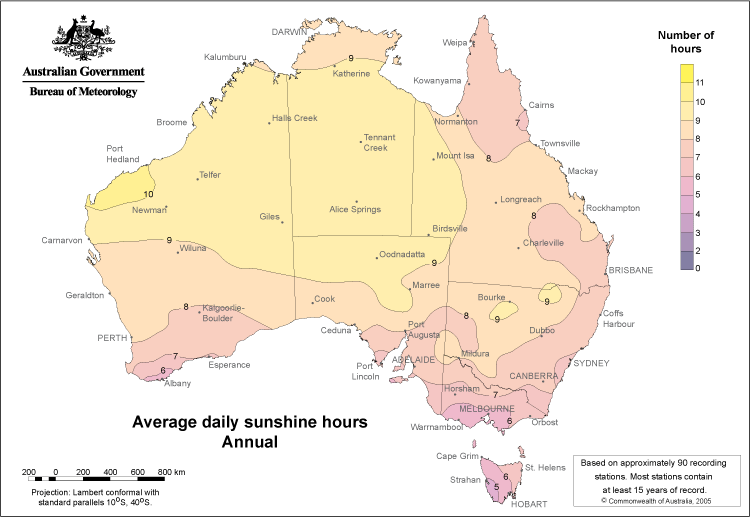 Image: Average daily sunshine hours. Credit: Bureau of Meteorology.
"The best solar resources are inland where the deserts are, but that's not where most people live. Most of us live along the coastline and that's where the solar resources aren't so good" said Dr. Roger Dargaville, Senior Lecturer in Renewable Energy at Monash University.
"However, even the relatively cloudy environment of Tasmania has better solar resources than southern Germany, where they have installed 30 gigawatts of PV."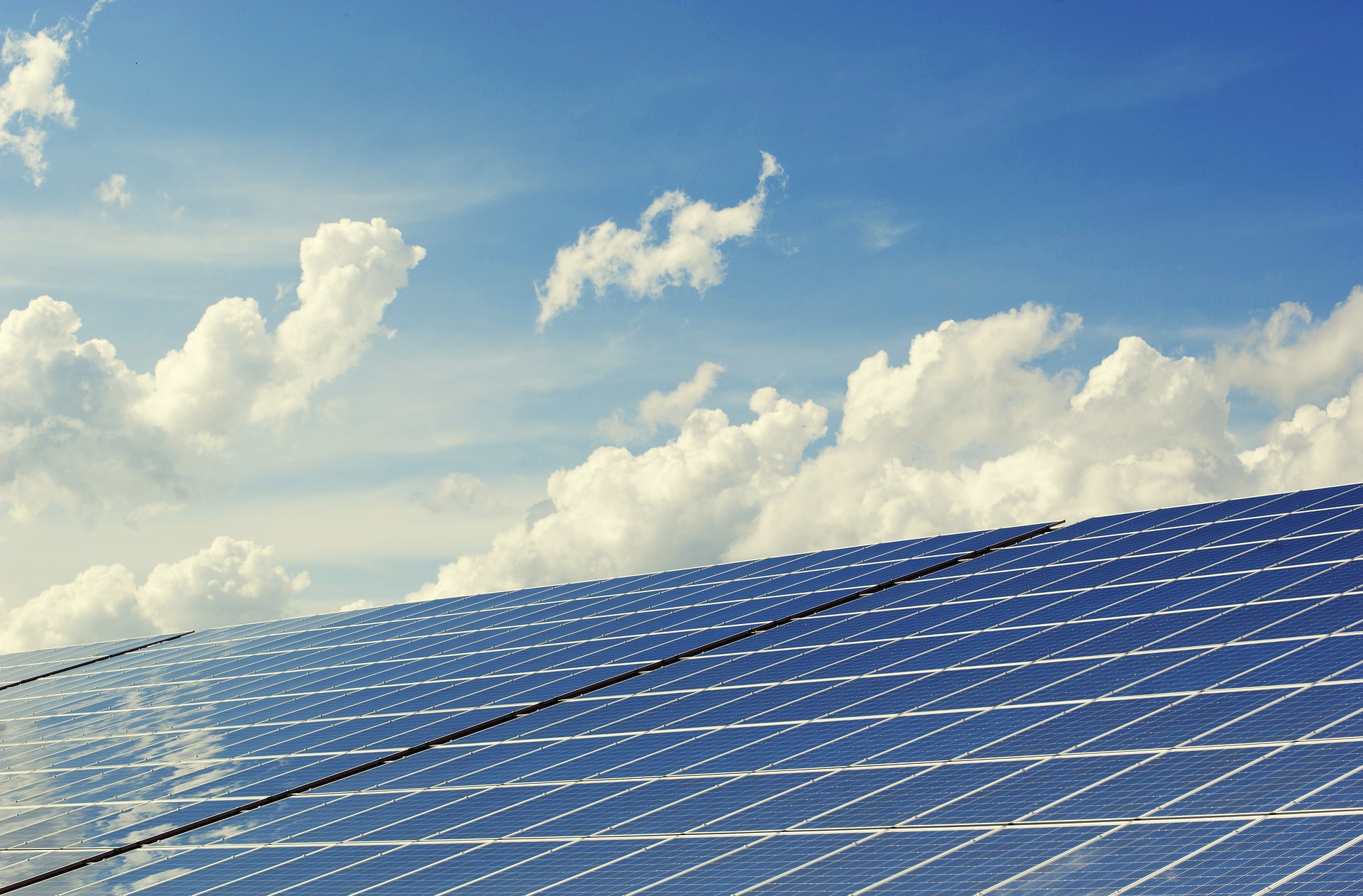 In addition to the production of electricity, Australia's large land mass and range of weather extremes make transporting this energy to where it's needed a challenging task.
"Once you're got lots of solar farms scattered around the landscape, you've got lots of relatively skinny transmission lines connecting that all together. So you open up the vulnerability of the system to extreme weather events" he said.
So, there are some challenges to overcome if Australia wants to produce more of its electricity through solar power. But with so much sunshine at our fingertips, Australia is already starting to lead the way on the global scale.
"South Australia has the highest penetration of renewables in Australia. It's often producing 100 percent of its energy from wind and solar and on average it does close to 50 percent. It's probably one of the highest penetration-of-renewables regions anywhere in the world" he said.
Around five per cent of Australia's total energy production came from solar power in 2018, according to the Clean Energy Council. There is potential for this to increase further during the years ahead, thanks largely to the country's abundant solar resources.