Days soon longer than nights in Australia
Ben Domensino, 10 September 2019
The spring equinox is less than two weeks away, meaning days will soon be longer than nights in Australia and the southern hemisphere.
This year's spring equinox occurs on Monday, September 23rd, marking the moment the sun is positioned directly above Earth's equator. This causes the solar terminator - which is the line between day and night - to lie perpendicular to our equator and run straight between our north and south poles.
Satellite images taken on Tuesday show that the solar terminator is straightening up, with the equinox now less than a fortnight away.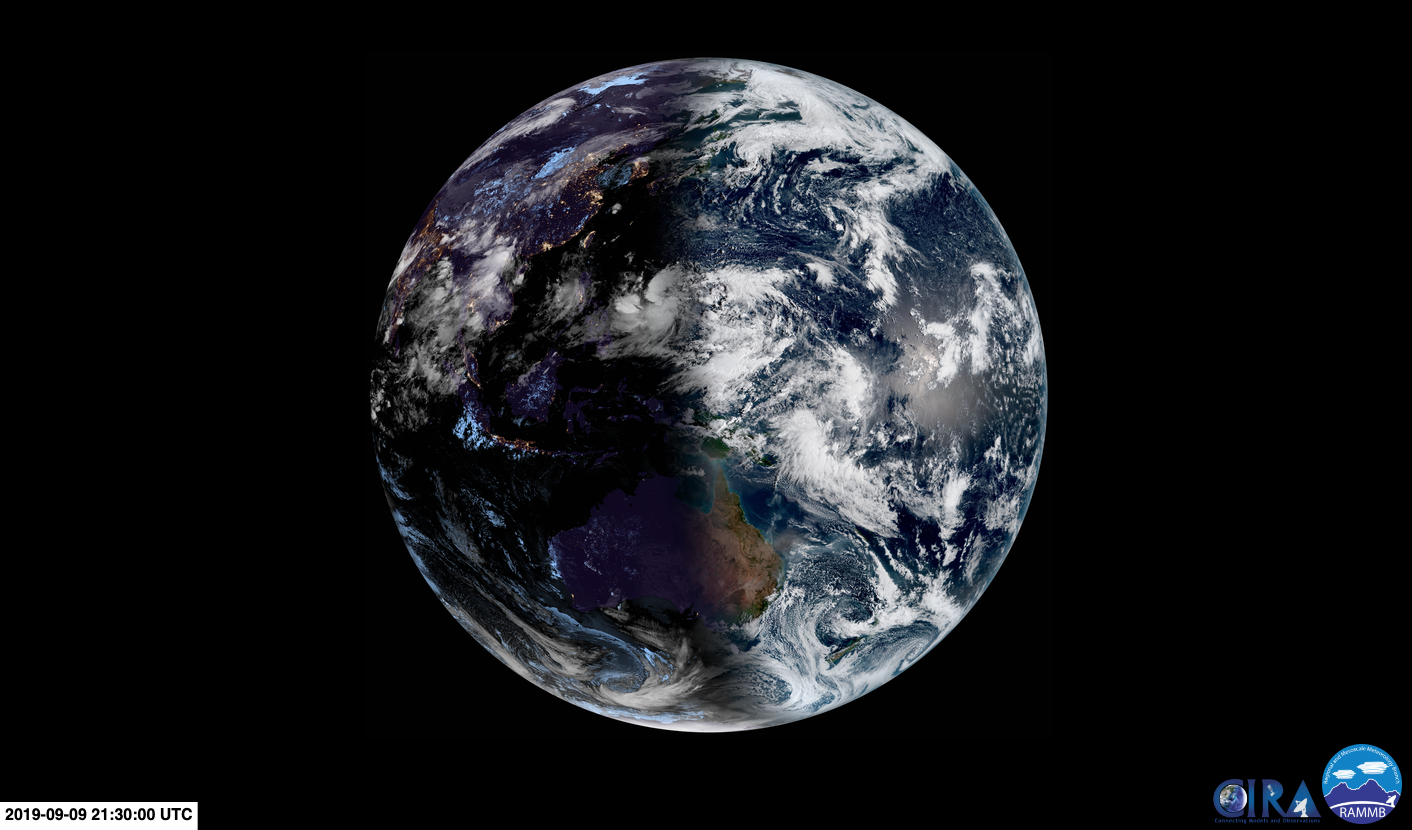 Image: The solar terminator is running almost perpendicular to the equator as the spring equinox approaches. Source: RAMMB / CIRA
Day and night will be roughly equal in length throughout the southern hemisphere on the date of the equinox. Following this, days will be longer than nights for the next six months.