Cyclone Blake spreads rain across WA
Ben Domensino, 10 January 2020
Parts of Western Australia are having their first decent rain of the season as the remnants of Tropical Cyclone Blake pass over the state's interior.
Tropical Cyclone Blake formed off the north coast of Western Australia on Monday morning. After briefly passing over the coast to the north of Broome on Monday night, the system moved back over water and made another coastal crossing along Eighty Mile Beach during Tuesday night.
After its final coastal crossing, the remnants of Cyclone Blake moved inland across the East Pilbara on Wednesday and towards the state's Interior on Thursday. By 4am AWST on Friday, Ex-Tropical Cyclone Blake was located over the state's west Interior, approximately 250km southeast of Newman.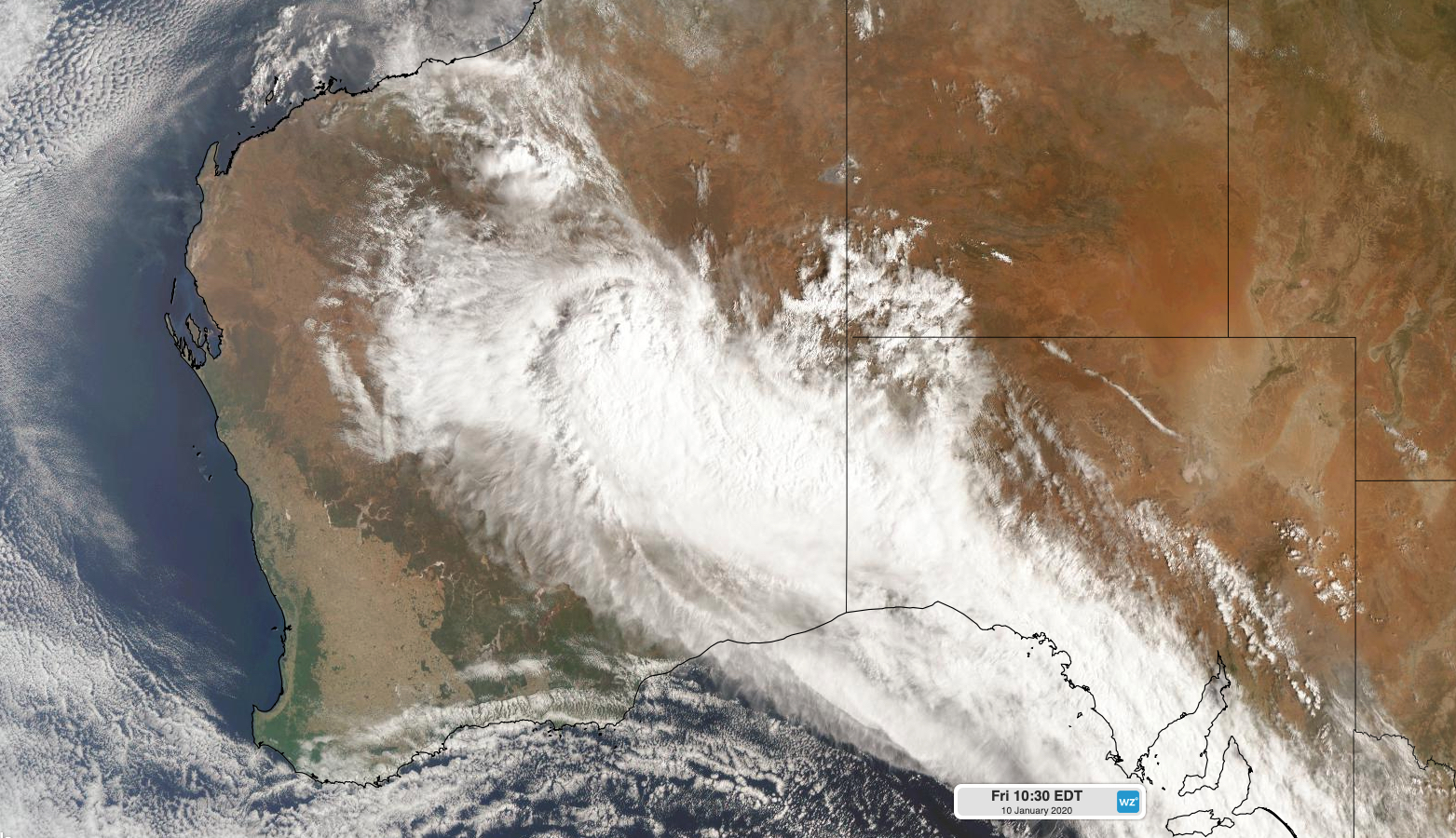 Image: Ex-Tropical Cyclone Blake over Western Australia's South Interior on Friday morning.
Some areas of WA have received close to 400mm of rain during the last week.
Cygnet Bay registered 394.4mm during the week ending at 9am on Thursday, which is around 1.5 times their entire January average of 243mm. Broome's 258.8mm during this time was their highest monthly total in two years.
Marble Bar's 229mm during the 72 hours to 9am on Friday included 144mm in 24 hours, which was their heaviest daily total in records dating back to 2000.
Further inland, 30-50mm of rain has fallen over parts of the state's Interior during the 48 hours to 9am on Friday.
A severe weather warning was still in place on Friday morning for damaging winds and heavy rain in parts of the state's South Interior District. However, conditions are likely to ease from Friday afternoon as Blake's remnants weaken further.
Some of the moisture from Blake will interact with a cold front to cause showers and thunderstorms in parts of southern and eastern Australia on Friday and Saturday. While this rain could help extinguish some fires in these parts of the country, it won't be enough to put them all out.