Australia's Christmas Forecast
Joel Pippard, 24 December 2018
Conditions are generally looking perfect for an outdoor lunch or dinner across the country this Christmas Day.
With high pressure wrapped around the southeast and a hot, dry trough in the west, skies will be clear in the east with only a few clouds around in the west.
The only real chances of rain are along the tropical north and north Queensland coast, a few showers or storms around the Gascoyne and Goldfields in Western Australia, and the odd light shower along Tasmania's West and South Coasts.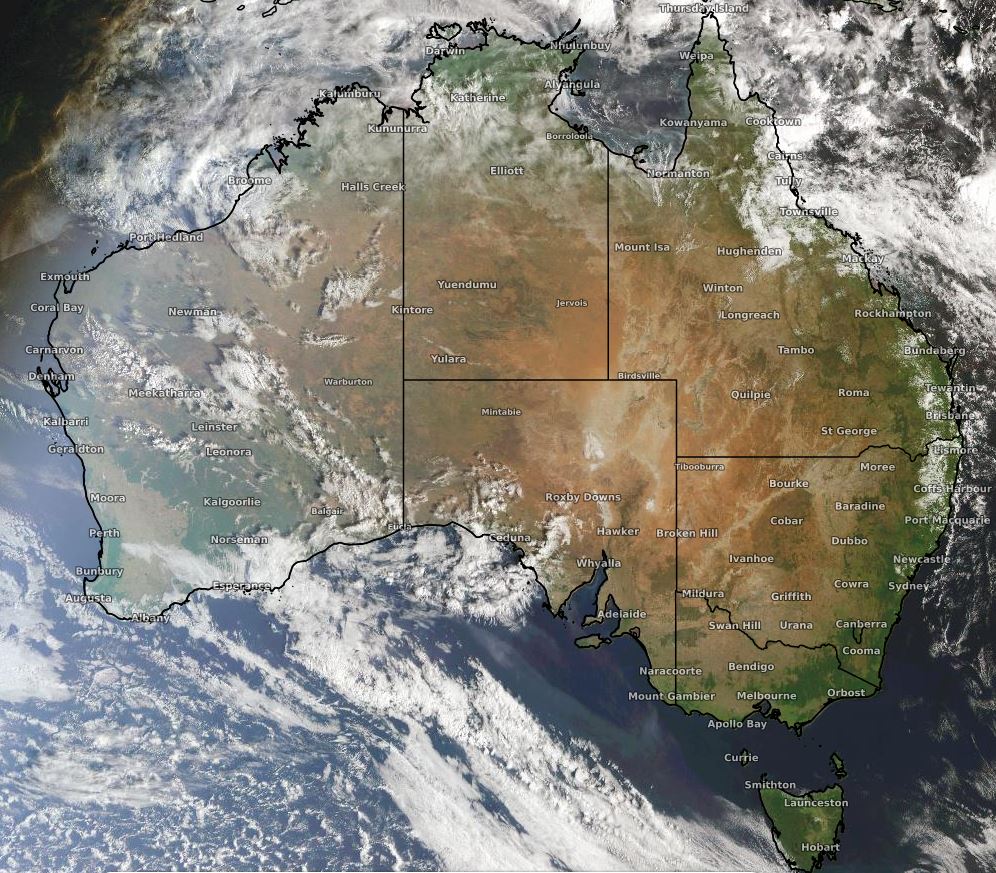 Image: Himarawi-8 Satellite image from Christmas Eve morning. Cloud will be similar on Christmas Day
Heat will continue to build for the scorching hot Pilbara region in WA. Marble Bar is expected to sweat through a blistering 47 degrees on Christmas and 48 degrees on Boxing Day.
Many other places near central Australia will reach into the forties, including Alice Springs (41C), Coober Pedy (41C), Eyre (41C) and Birdsville (42C).
For the capital cities, Sydney (29C), Melbourne (26C), Canberra (33C), Adelaide (35C) and Perth (35C) all look to be sunny. Brisbane (29C) and Hobart (22C) are looking at a mostly sunny day while Darwin (34C) will likely see a shower or storm, fairly typical for this time of year.
With the summer solstice (the longest day of the year) having occurred recently on 22nd December, the day will be long. In Hobart, the sun will be up for nearly 17 hours from 5:30am till 9:25pm. UV radiation is also extreme throughout the country so remember to slip, slop, slap if you are going to be outside.
Whatever you are doing on Tuesday, we hope you have a safe and merry Christmas from all here at Weatherzone.