Wintry week ahead for southeastern Australia
Ben Domensino, 8 July 2019
A series of cold fronts will bring a mix of rain, hail, snow and blustery winds to parts of southeastern Australia this week.
After a flurry of strong frontal systems in late May and early June, cold fronts have been weaker-than-usual in southeastern Australia during the last five weeks.
The mean sea level pressure over southeastern Australia during June was about five hectopascals above the long-term average, based on data published by the Bureau of Meteorology. This anomalously high pressure reflects a lack of strong cold fronts in the nation's southeast during the last several weeks.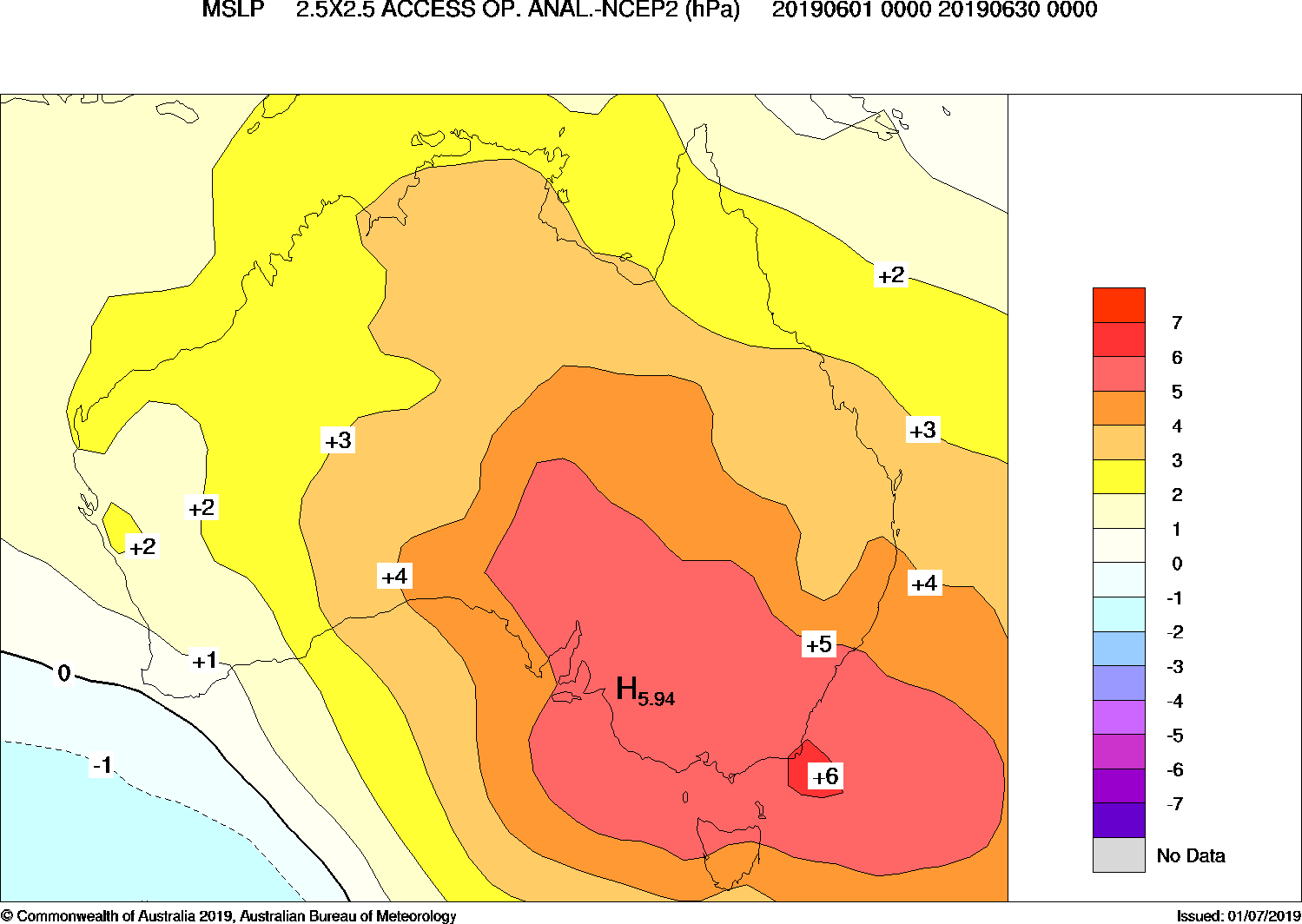 Image: Mean sea level pressure anomaly for June 2019. Credit: Bureau of Meteorology
One of the reasons for this frontal deficiency was something called the Southern Annular Mode (SAM), which is an index that measures the north-south displacement of strong westerly winds that flow between Antarctica and Australia.
When the SAM is in a positive phase during winter, the belt of westerly winds shift away from Australia, causing cold fronts to become restricted in southern parts of the country. The opposite is true when SAM is negative.
The SAM has been in a positive phase since early June. However, this could be about to change.
The index just dipped into negative territory for the first time in about five weeks. While forecasting the SAM is difficult, this trend could continue during the week ahead.
Weather models seem to be on board with the shift towards a negative SAM as well. A series of cold fronts is likely to cross southeastern Australia between this Wednesday and Monday next week.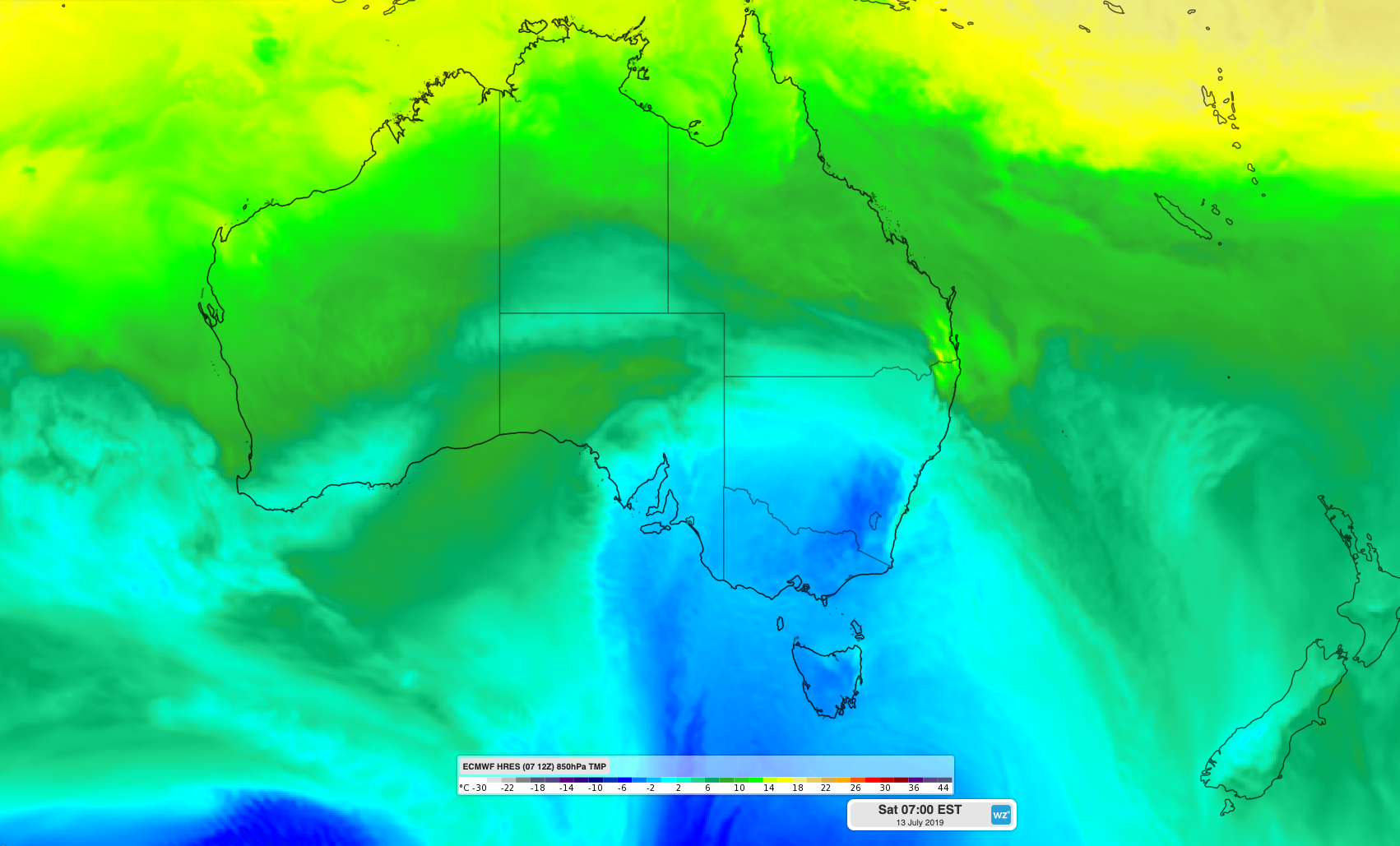 Image: ECMWF-HRES model showing cold air spreading over southeastern Australia on Saturday, July 13th.
The impending flurry of fronts will bring a typical spell of cold, wet and windy weather to parts of South Australia, Victoria, Tasmania and NSW during the second half of this week.
While this type of weather is not unusual in southeastern Australia at this time of year, it will be a welcome change for the country's snow-lovers.
The natural snow depth at Spencers Creek in NSW has been hovering around 30-50cm during the last four weeks, down from 71cm at the beginning of June. This week's cold fronts should boost the natural snow base to near or above one metre by Sunday. This would be close to the long-term average snow depth for the middle of July a Spencers Creek.