Wintry weather hits southeastern Australia
Ben Domensino, 8 May 2019
A pair of cold fronts are bringing bursts of wintry weather to southeastern Australia this week, with some areas seeing their first snow and frost of the season.
The first of two cold fronts passed over the nation's southeast during Tuesday and Wednesday morning.
Strong winds ahead of the approaching front caused dust storms in parts of South Australia, NSW and Victoria on Tuesday. Mildura was swallowed by a towering wall of thick dust in the early evening, sending the town into darkness shortly before sunset.
The front also brought widespread showers, with some areas of South Australia and Victoria picking up 10-20mm of rain by 9am on Wednesday. These showers fell as snow in the alps during Tuesday night and Wednesday morning, including a few centimetres at some of the ski resorts. Images of the snow-covered slopes quickly spread across social media.
Another, stronger cold front will barrel over southeastern Australia during Thursday and Friday, dragging a large pool of cold air across multiple states.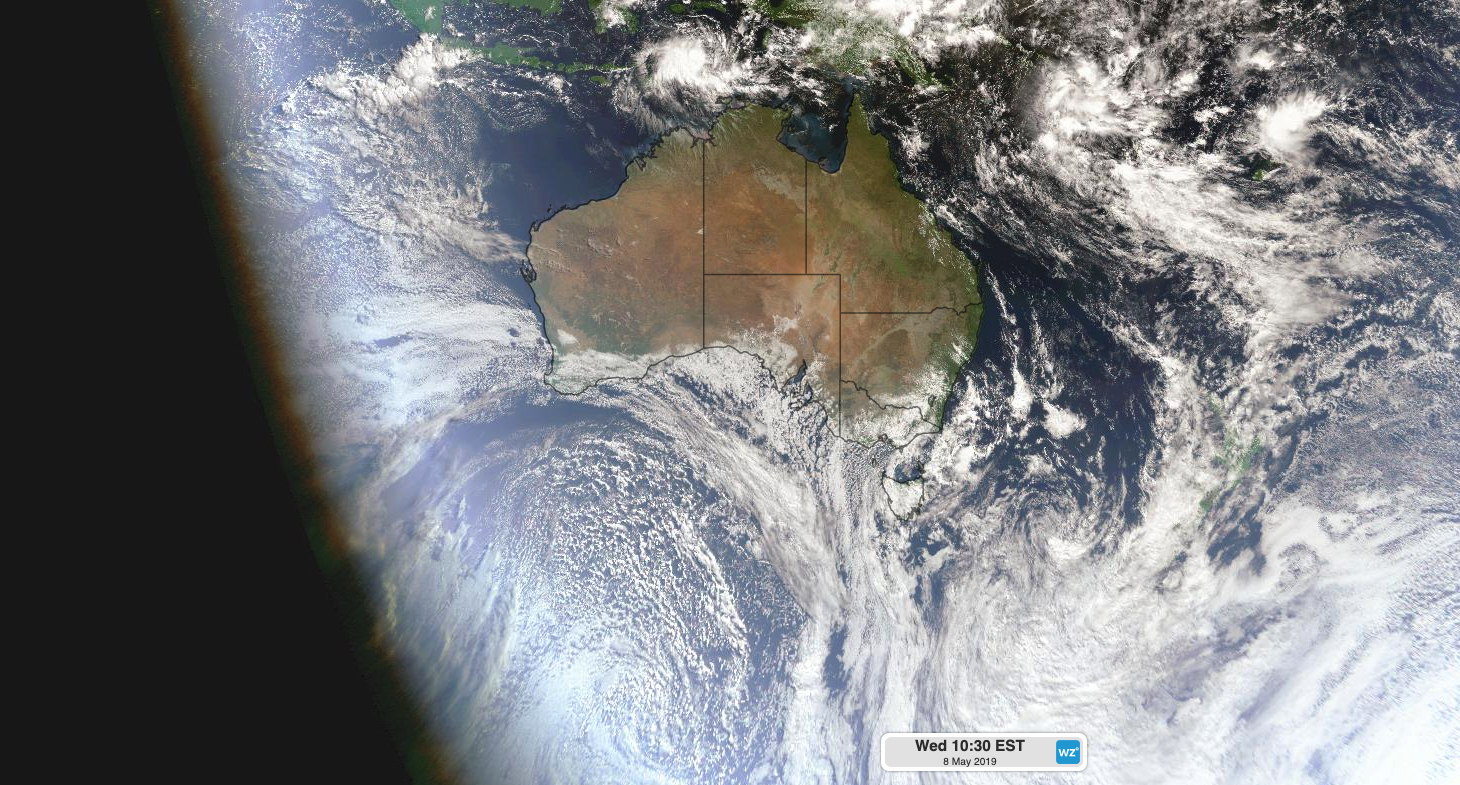 Image: Satellite image showing a large pool of speckled cloud, indicating cold air, approaching Australia from the south on Wednesday.
Showers are likely to affect most districts of South Australia, Victoria, Tasmania, NSW and the ACT on Thursday and Friday with the passage of this front. Widespread falls of 5-10mm area likely and some areas could see 20-40mm during the two days.
The impending cold front should also bring another 5-10cm of fresh snow to the mainland alps on Friday, possibly more about the peaks. The air should also get cold enough to produce snow on parts of the central tablelands in NSW, most likely above an elevation of 900 metres. Light snow or at least sleet looks a fair chance in the Guyra area on Friday night.
Drier weather will return to much of southeastern Australia from the weekend as the front heads across the Tasman Sea. However, calmer winds and lingering cool air behind the front are likely to cause low minimum temperatures and widespread frosts.