What weather to expect in Australia this summer
Ben Domensino, 3 December 2019
Australia is moving into what is usually an active time of year for weather in Australia.
Each summer, rain and thunderstorms become more widespread over northern and eastern Australia. This is also a time of year when tropical cyclones start to develop in our waters and heat waves frequently sweep across the country.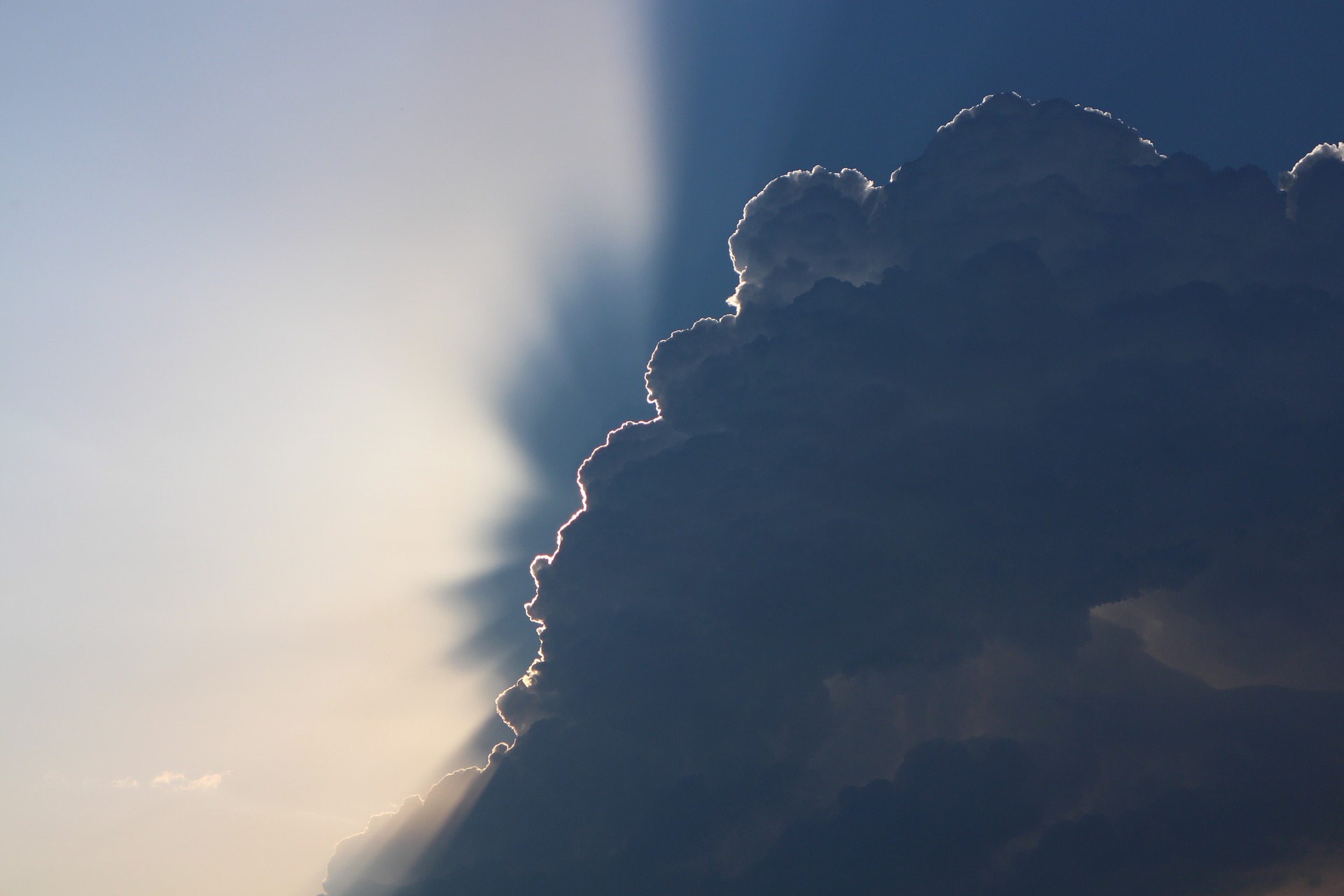 While we are likely to see all of these features play out at some point this summer, the odds are being tipped towards warmer and drier than usual weather for much of the country in the months ahead.
Australia has entered summer under the influence of a strong positive Indan Ocean Dipole (IOD) and a negative Southern Annular Mode (SAM). Both of these climate drivers promote warm and dry weather in parts of Australia during late spring and early summer. But in addition to these impermanent climatic influences, Australia's weather is also being influenced by a background rise in global average temperatures.
According to the Bureau of Meteorology, large areas of Australia could see above average temperatures and below average rain this summer, particularly during the first half of the season. Unusually dry weather is more favoured over eastern Australia, while above average maximum temperatures are a good chance for most of the country.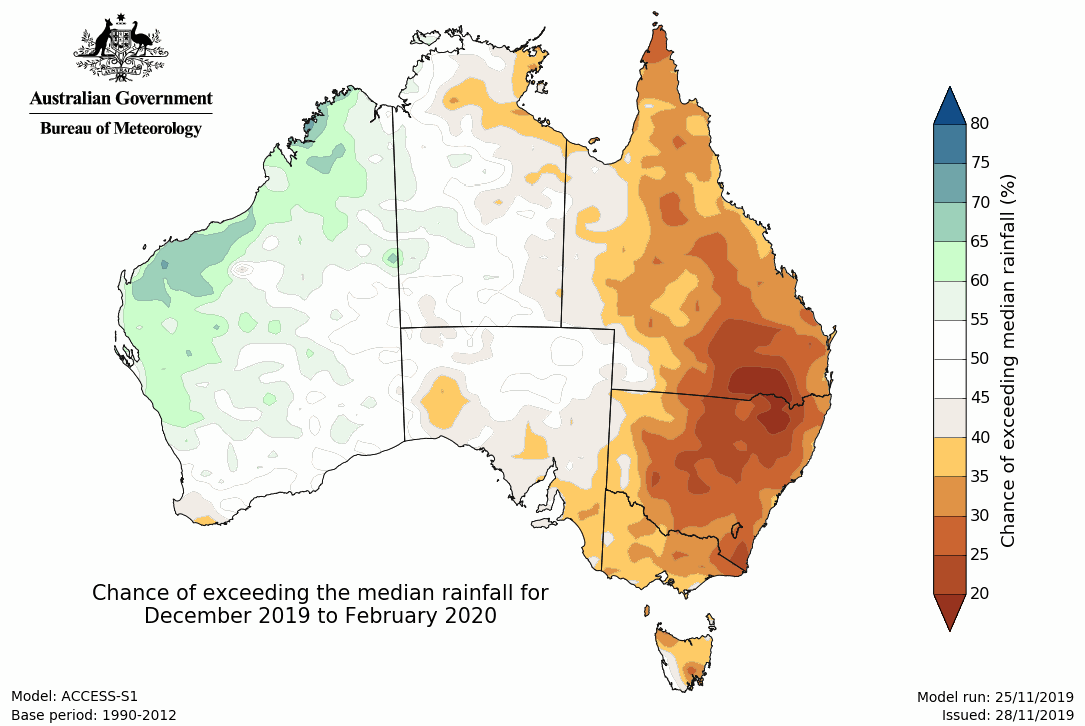 Image: Chance of exceeding the median rainfall this summer. Source: Bureau of Meteorology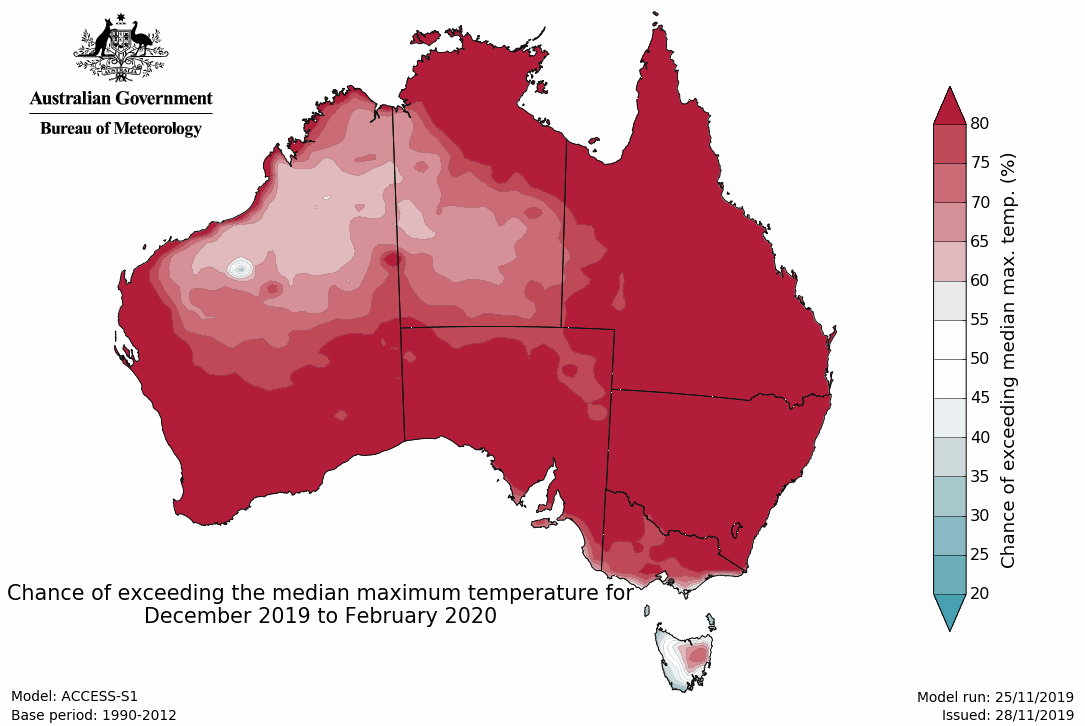 Image: Chance of exceeding the median maximum temperature this summer. Source: Bureau of Meteorology
But while the unusually warm and dry conditions that affected Australia during spring may spill into the start of summer for some areas, the influence of the IOD and SAM should back off as we head into the second half of the season. In the absence of these dominant climate divers, some parts of Australia could see more typical weather patterns returning early next year.
Unfortunately, drought, bushfires and declining water storages will continue to plague parts of eastern and southeastern Australia this summer, particularly early in the season. We are also likely to see severe thunderstorms and tropical cyclones affecting different parts of Australia during the coming months.