Typhoon Hagibis hammers Japan
Joel Pippard, 13 October 2019
Typhoon Hagibis has now made landfall over Japan, bringing widespread flooding rainfall, destructive winds and huge ocean swell.
Typhoon Hagibis made landfall as the equivalent of a category 3 tropical cyclone (using the Australian scale) at 9pm AEDT, with wind gusts of 159km/h recorded in the heavily populated capital, Tokyo.
The heaviest rainfall fell at the Fuji Hakone National Park, just to the east of the large Mount Fuji. In just 24 hours, Hakone recorded 942.5mm of rain, or the equivalent of 4% of Warragamba Dams water over the 90 square kilometer park. This also makes it the second wettest day recorded in Japanese records.
Widespread rainfall of 100-300mm was recorded, including 210mm falling at Tokyo and 401mm at Shizuoka in just 24 hours.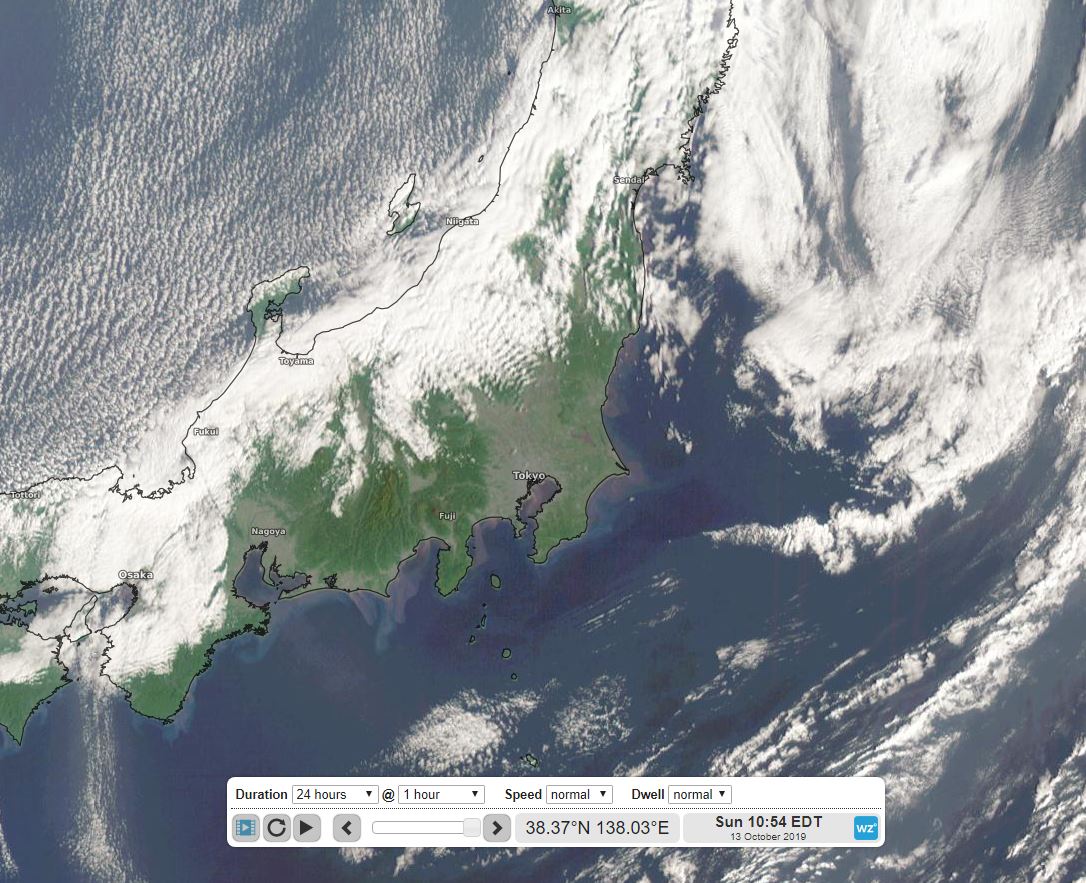 Image: Flood waters can be seen flowing out to sea along Japan's southern coast.
Waves heights reached over 12 meters along many parts of the southern coast, with reports of some waves reaching as high as 18m offshore, as high as a six storey building.
Fortunately, the system is weakening very rapidly as it moves north. Winds, rain, and waves have eased significantly so the widespread damage can be assessed and cleanup can begin.