Tornado outbreak unfolding over central U.S.
Ben Domensino, 21 May 2019
Parts of the central United States have been placed on their highest severe weather alert level in two years amid an outbreak of violent thunderstorms.
Multiple supercell thunderstorms were developing over the country's southern plains on Monday afternoon (early Tuesday morning in Australia). Some of these violent storms were producing tornadoes, very large hail, damaging winds and flash flooding.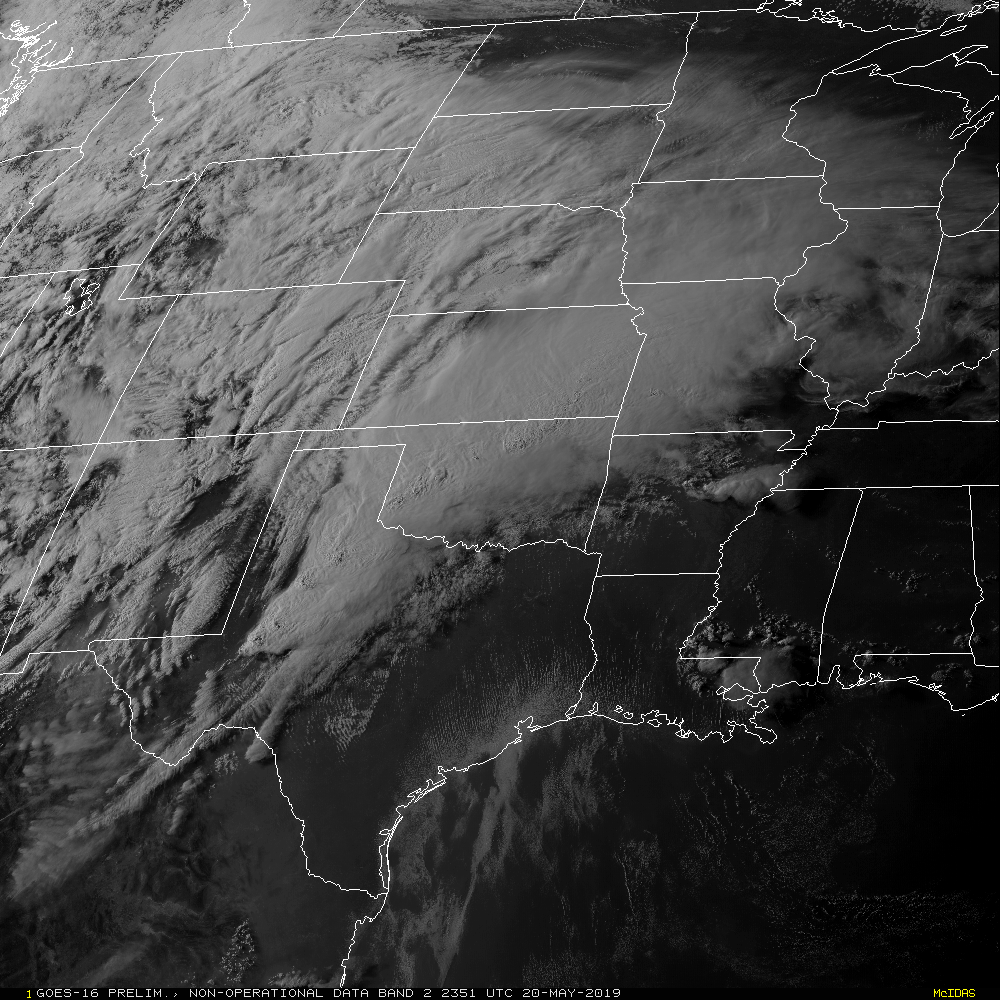 Image: Satellite image showing severe thunderstorms over parts of the central United States on Monday evening. Credit: NOAA/RAMMB
Prior to Monday's storm outbreak, America's Storm Prediction Centre (SPC) had issued a 'High Risk' severe weather alert for parts of Texas and Oklahoma. This is the highest category in a five-tiered scale and hasn't been used by the agency since May 2017.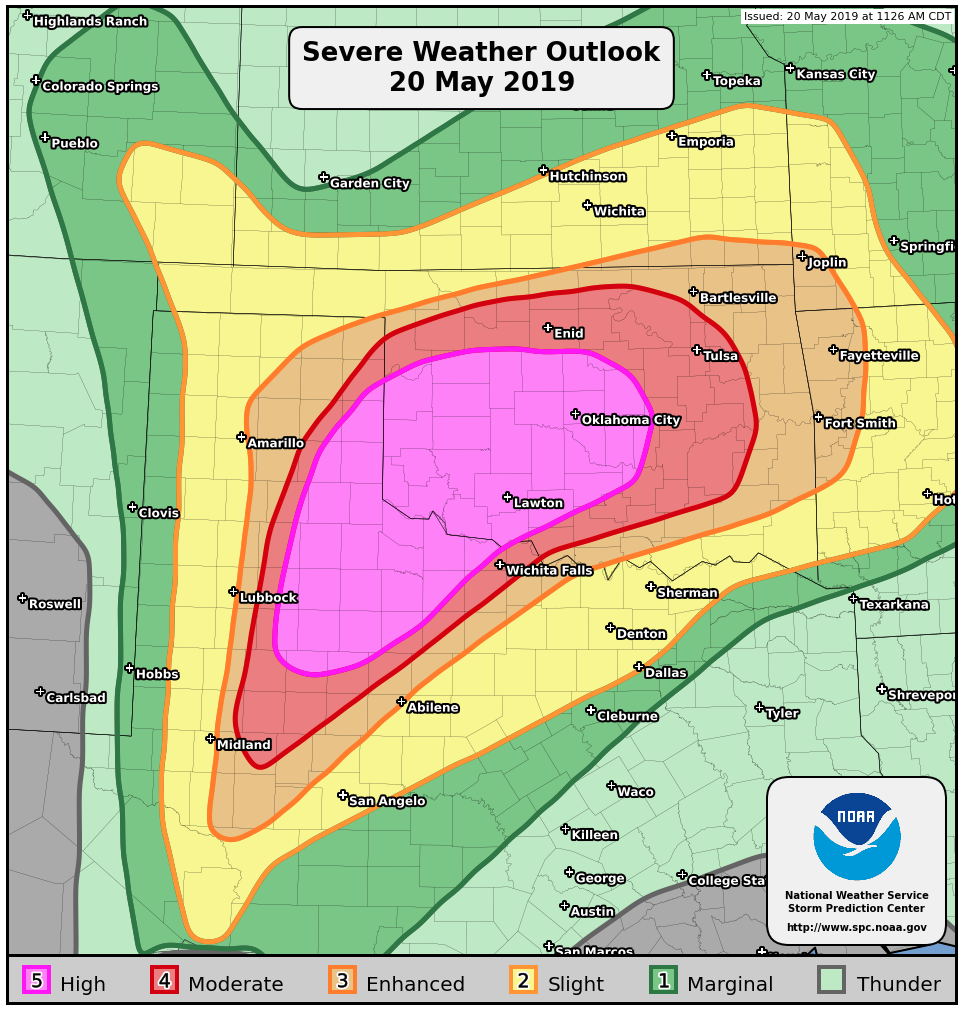 Image: Severe Weather Outlook in place on Monday. Credit: NOAA/SPC
Monday's storm outbreak is occurring as a pulse of unseasonably cold air from the north clashes into warmer, moisture-laden air travelling north from the Gulf of Mexico.
The vast and flat plains running through the central United States are an ideal location for these two contrasting air masses to meet without any interference from mountains. This leads to an explosion of severe weather as the atmosphere tries to restore equilibrium.
The SPC's Severe Weather Outlook for Monday warned of the potential for "long-track and violent" tornadoes in parts of northwest Texas and in central and western Oklahoma. Other hazards mentioned in the alert included "baseball size" hail and hurricane force winds.
10:50pm: TORNADO EMERGENCY right now for Leach. A potentially deadly, strong tornado is moving into Leach RIGHT NOW.

TAKE COVER IMMEDIATELY! This also includes Rocky Ford and Twin Oaks to near little Kansas! #OKwx @NewsOn6 pic.twitter.com/X8iFGS5IBk

— Travis Meyer (@newson6wxguy) May 21, 2019
According to America's National Environmental and Atmospheric Administration, the United States sees an average of 1,253 tornadoes each year. A large number of these occur over the southern plains in a region that has become known as 'Tornado Alley'.