Sydney water restrictions in effect from Saturday
Ben Domensino, 28 May 2019
Water restrictions will come into effect in Sydney from this Saturday, June 1st, following two years of falling dam levels.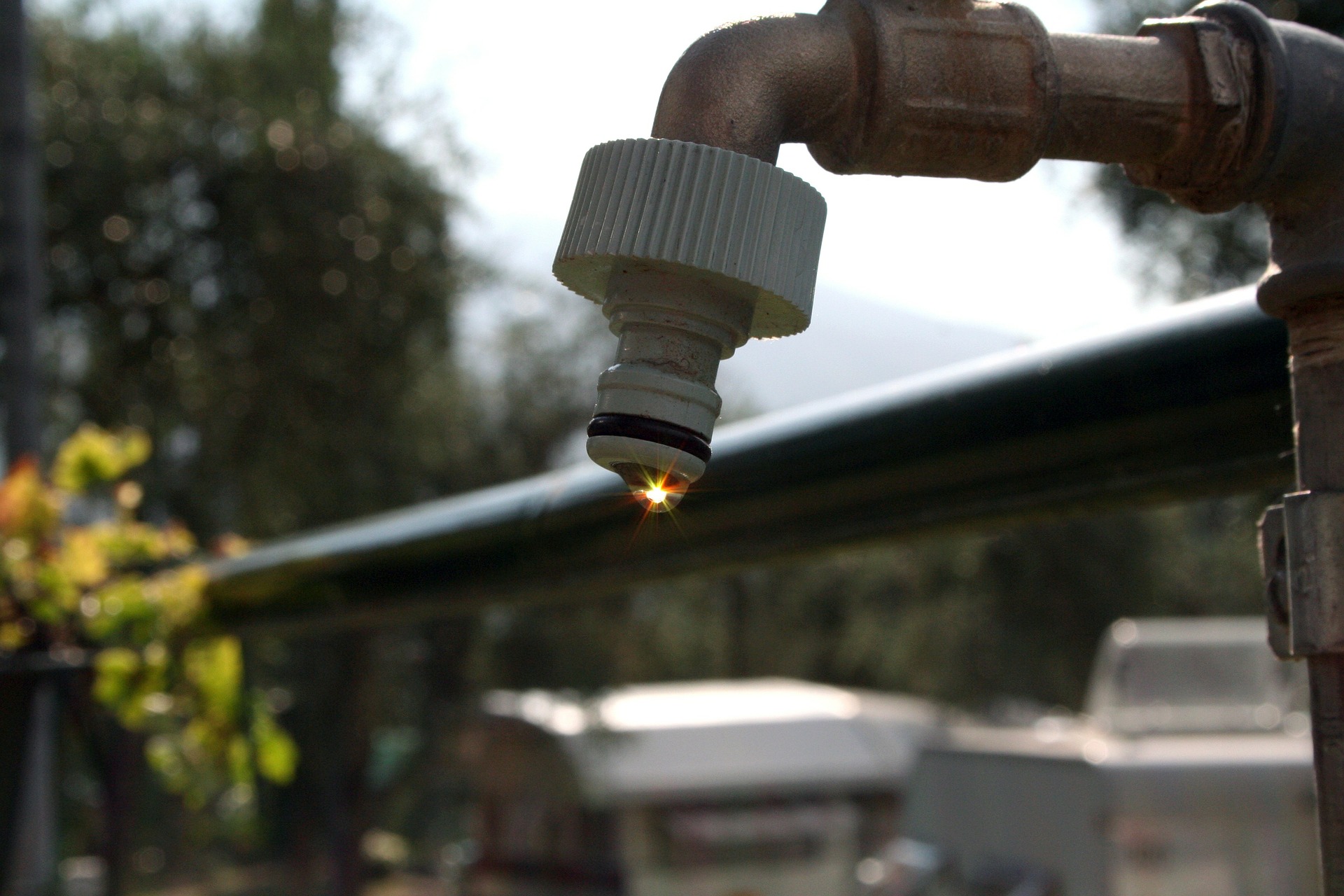 Despite some periods of decent rain in Sydney during the last couple of years, the city's water storage level has been gradually declining since April 2017. This is a trend that has been reflected across large swathes of southeastern Australia amid an ongoing drought.
Sydney's total water storage was at 96 per cent of its capacity in April 2017. As of Tuesday this week, the city's storage level had dropped to 53.5 percent, which is its lowest point since early February 2010.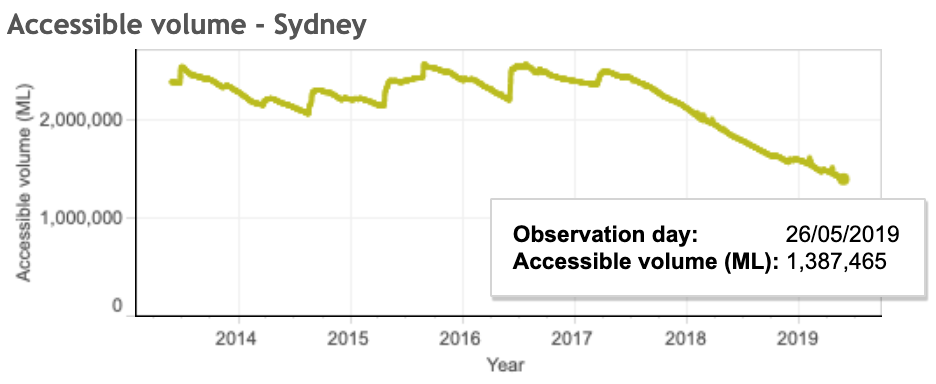 Image: Sydney's water storage level has gradually declined during the past two years. Credit: Bureau of Meteorology.
Sydney's dwindling water supply has prompted the NSW Government to bring level one water restrictions into effect from this Saturday, June 1st.
These restrictions include limitations on watering lawns, washing vehicles, cleaning outdoor surfaces and filling pools.Visit http://www.sydneywater.com.au/SW/water-the-environment/what-we-re-doing/water-restrictions/index.htm for more information on the restrictions coming into effect this weekend.