Stormy end to the week in eastern Australia
Ben Domensino, 13 March 2019
Severe thunderstorms will affect parts of Queensland and NSW each day during the second half of this week.
A near stationary low pressure trough over eastern Australia interacting with warm, moisture-laden air and an unstable atmosphere will trigger the daily storms.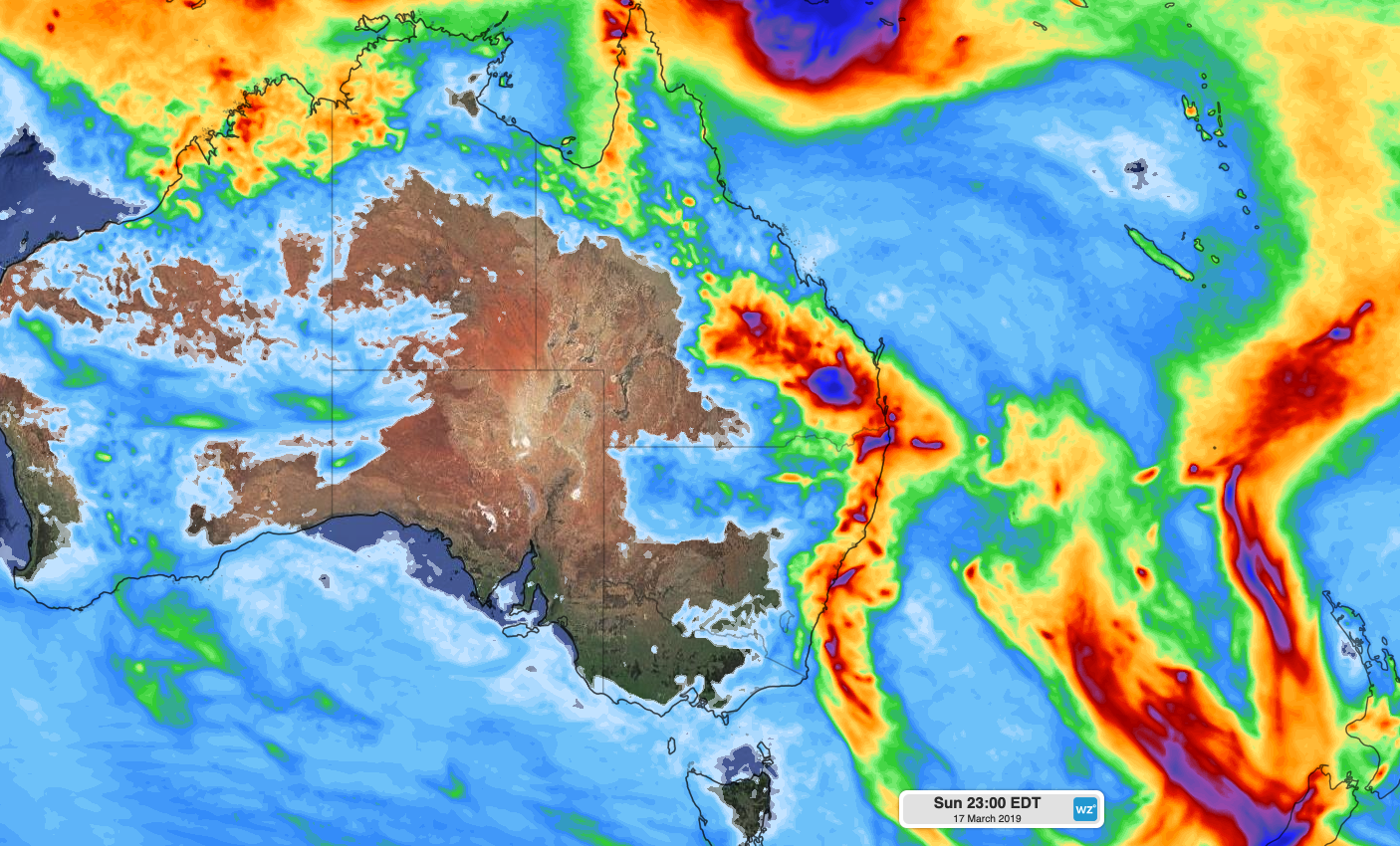 Image: Predicted rainfall between Wednesday and Sunday, according to the ECMWF-HRES model.
Thunderstorms will mainly be confined to central and northern Queensland on Wednesday, although there could also be some in parts of southeast Queensland and northeast NSW.
The passage of an upper level trough will boost thunderstorm activity over eastern Australia between Thursday and the weekend.
Severe thunderstorms are likely to develop in eastern NSW and parts of southeast and central Queensland on Thursday and Friday.
Some of the storms that develop during the second half of this week are also likely to become severe, particularly from Thursday. Damaging wind, large hail and heavy rainfall leading to flash flooding are all likely.
Showers and thunderstorms are likely to spread further over inland areas of northern NSW and southern Queensland during the weekend as the surface trough moves west.
Storms could continue into the beginning of next week in both states, although there is some model uncertainty from Monday onwards, making predictions difficult.
Be sure to keep up to date with the latest severe thunderstorm warnings during the coming days, particularly during the afternoons and early evenings.