Spring snow bound of the alps
Ben Domensino, 5 September 2019
A series of low pressure systems and cold fronts will bring a bout of fresh snow to the Australian alps at the end of this week.
While parts of eastern Australia are experiencing a burst of early spring warmth this week, southeastern Australia is about to get hit by a pulse of wintry weather.
A cold front will cross Victoria and NSW on Friday, ushering in a mass of frigid air from the Southern Ocean. This cold air mass will linger over the alps until early next week, causing four days of snowy weather.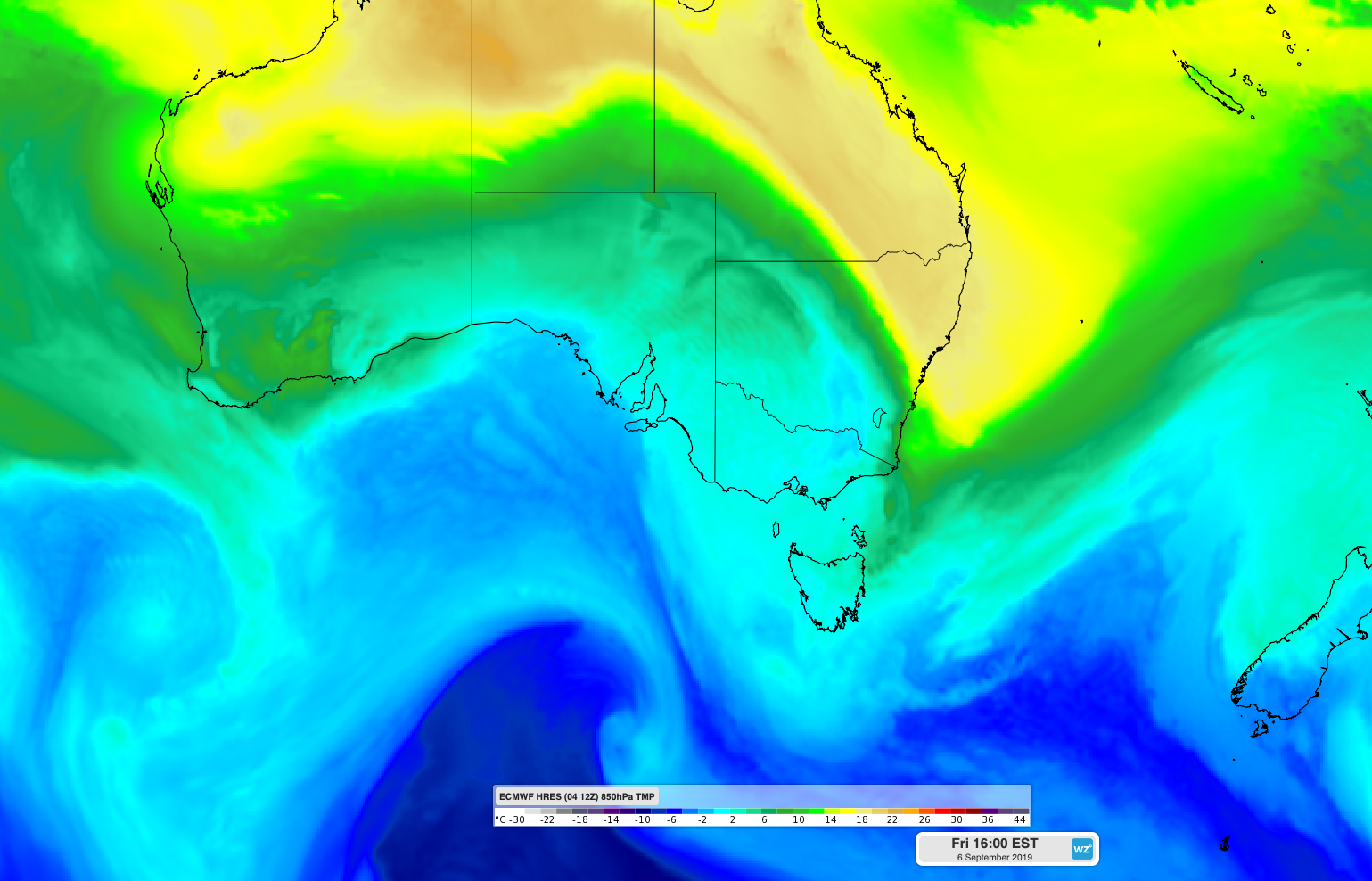 Image: Cold air spreading over southeastern Australia on Friday, September 6th.
Warm air ahead of the initial front could cause some rain on Friday, particularly for the lower slopes. However snow will lower to about 1000 metres above sea level by Friday night and continue to reach low levels through until Monday. There could even be some snow on higher parts of the Central Tablelands on Friday night or Saturday morning.
Some areas of the alps could see 20-40cm of snow between Friday and Monday, although the snow depth is likely to vary across the mountains.
Drier weather should return on Tuesday as the system moves out into the Tasman Sea.