Spring chill hits Cape Yorke Peninsula
Ben Domensino, 11 September 2019
Weipa registered its lowest spring temperature in 25 years on Wednesday morning as cold air spreads across Queensland.
Relatively cool and dry air being driven over Queensland by a high pressure system has allowed overnight temperatures to dive across the state this week.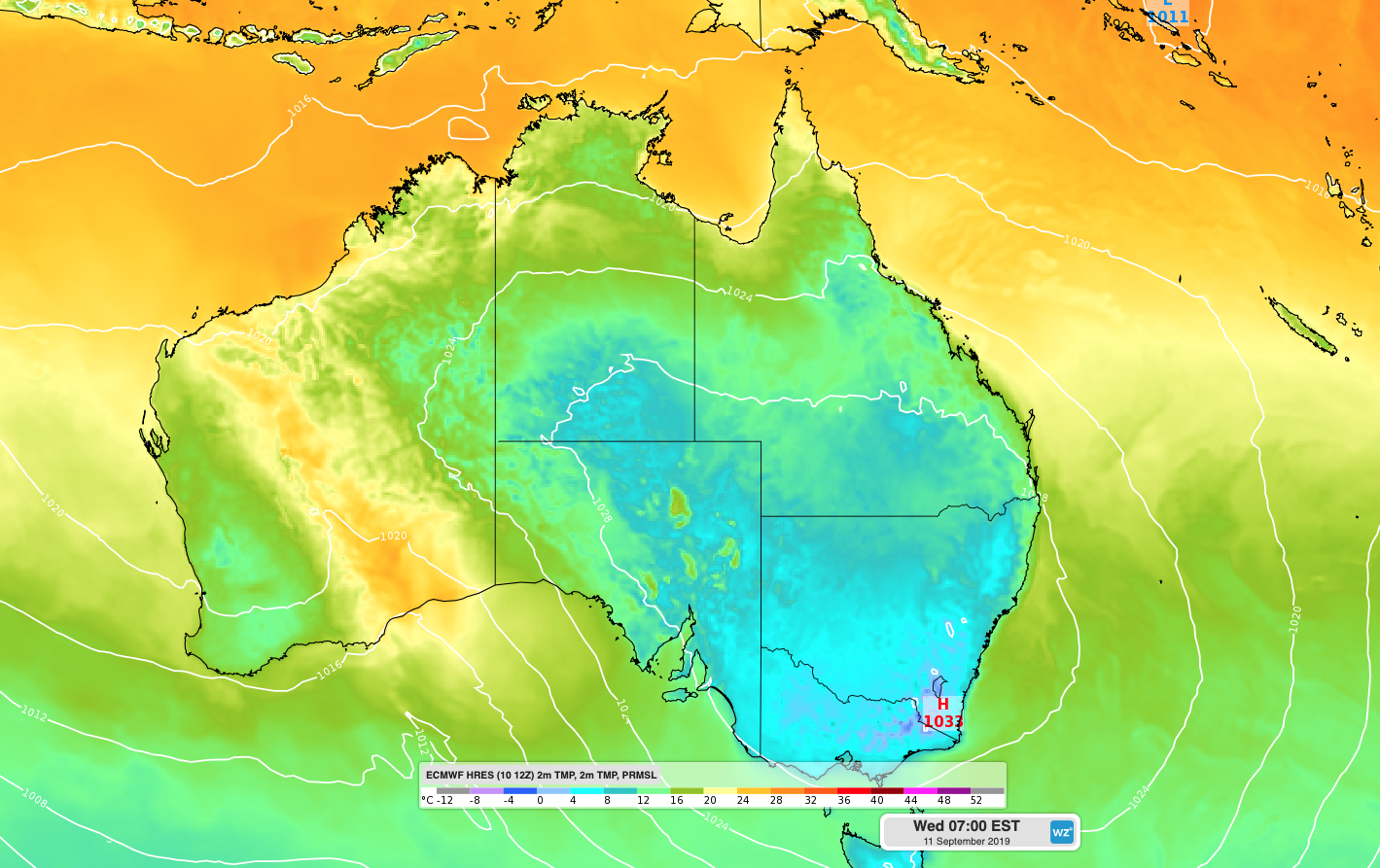 Image: Cold air over Queensland and other areas of eastern and central Australia on Wednesday morning.
Weipa's minimum of 14.9 degrees on Wednesday morning was their lowest temperature in three years and the lowest for any month of spring since 1994.
Further south, Charleville dipped to 1.8 degrees early on Wednesday, which was their lowest spring temperature in seven years.
Earlier in the week, Tuesday morning was the coldest for spring in 29 years at Innsfail (10.8C) and 43 years at Ingham (7.1C).
Minimum temperatures will gradually rise during the next few mornings as a warmer air slowly spreads over Queensland.