South Australia's lowest temperature in seven years
Ben Domensino, 24 June 2019
Getting out of bed on Monday morning was harder than usual in South Australia, with the state registering its lowest temperature since 2012.
A ridge of high pressure extending over South Australia during Sunday night allowed clear skies and light winds to combine with a lingering mass of cold and dry air. This is a perfect mix of ingredients for temperatures to plummet.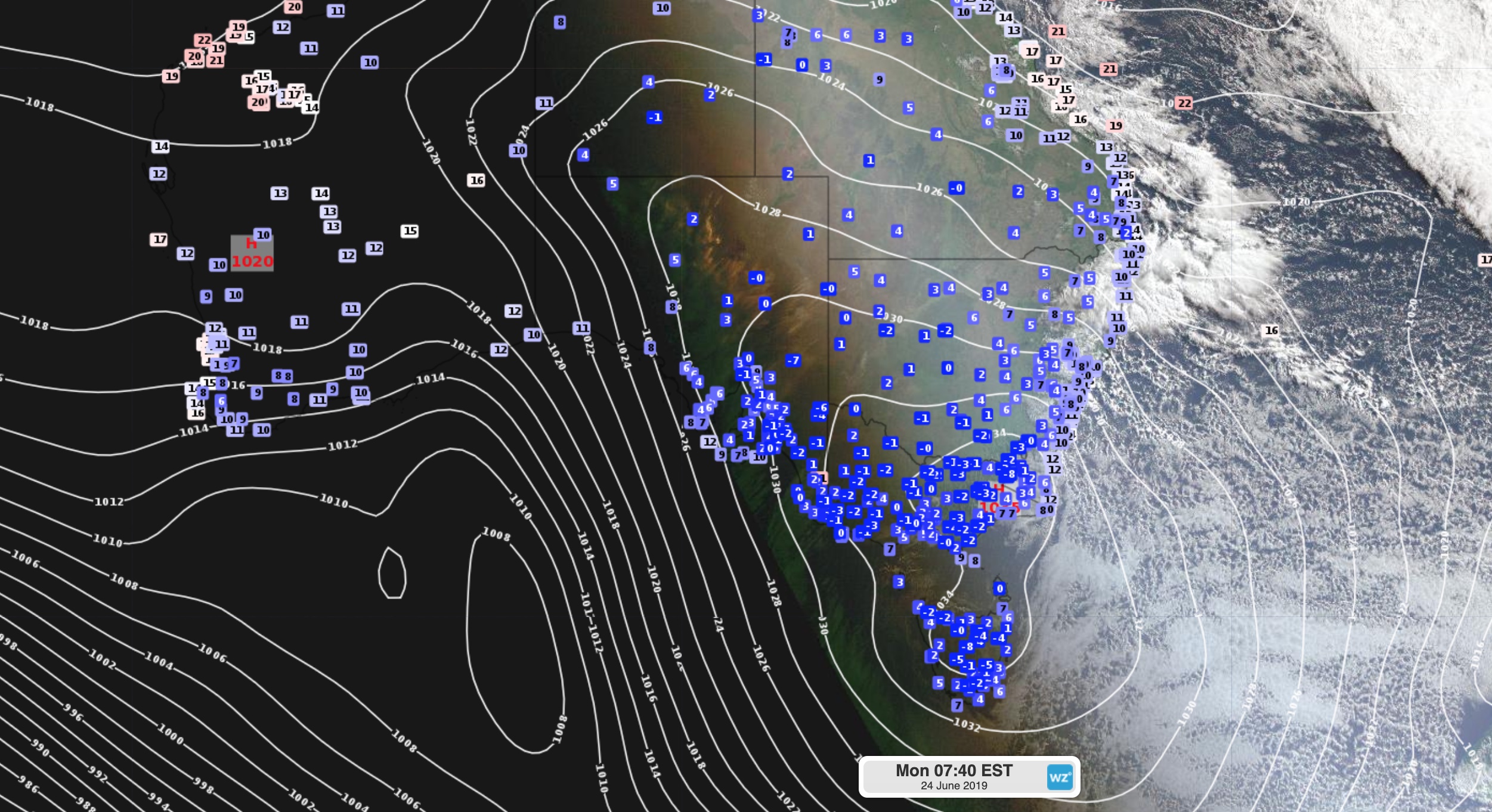 Image: A high pressyre ridge and clear skies over South Australia combined to cause a chilly morning on Monday.
Yunta's low of minus 7.1 degrees was South Australia lowest temperature in seven years.
Adelaide dipped to just 1.3 degrees at its Kent Town weather station and minus 0.2 degrees at the airport. These were the coldest mornings in five and 12 years, respectively.
Other notable lows on Monday morning include Edithburgh's lowest temperature in 22 years (-0.5C) and Noarlunga's lowest in at least 19 years (2C).
The chilly start came a couple of nights after the winter solstice, which marks the shortest day and longest night of the year.