Snow lingering after wintry weekend
Ben Domensino, 12 August 2019
A big area of snow is still on the ground in central NSW as temperatures struggle to bounce back after the weekend's icy blast.
A series of low pressure systems and fronts sent cold air surging across southeastern Australia during the second half of last week.
This multi-day weather event saw temperatures progressively dropping as successive bouts of polar air swept across the region between Thursday and Sunday.
Snow was settled to low levels in parts of Tasmania, Victoria, NSW and the ACT during the weekend, with snowball fights breaking out from Mount Wellington to Walcha.
There were reports of snow settling in Guyra and Armidale on the Northern Tablelands in NSW during the weekend, while the Blue Mountains enjoyed periods of snow on both Saturday and Sunday.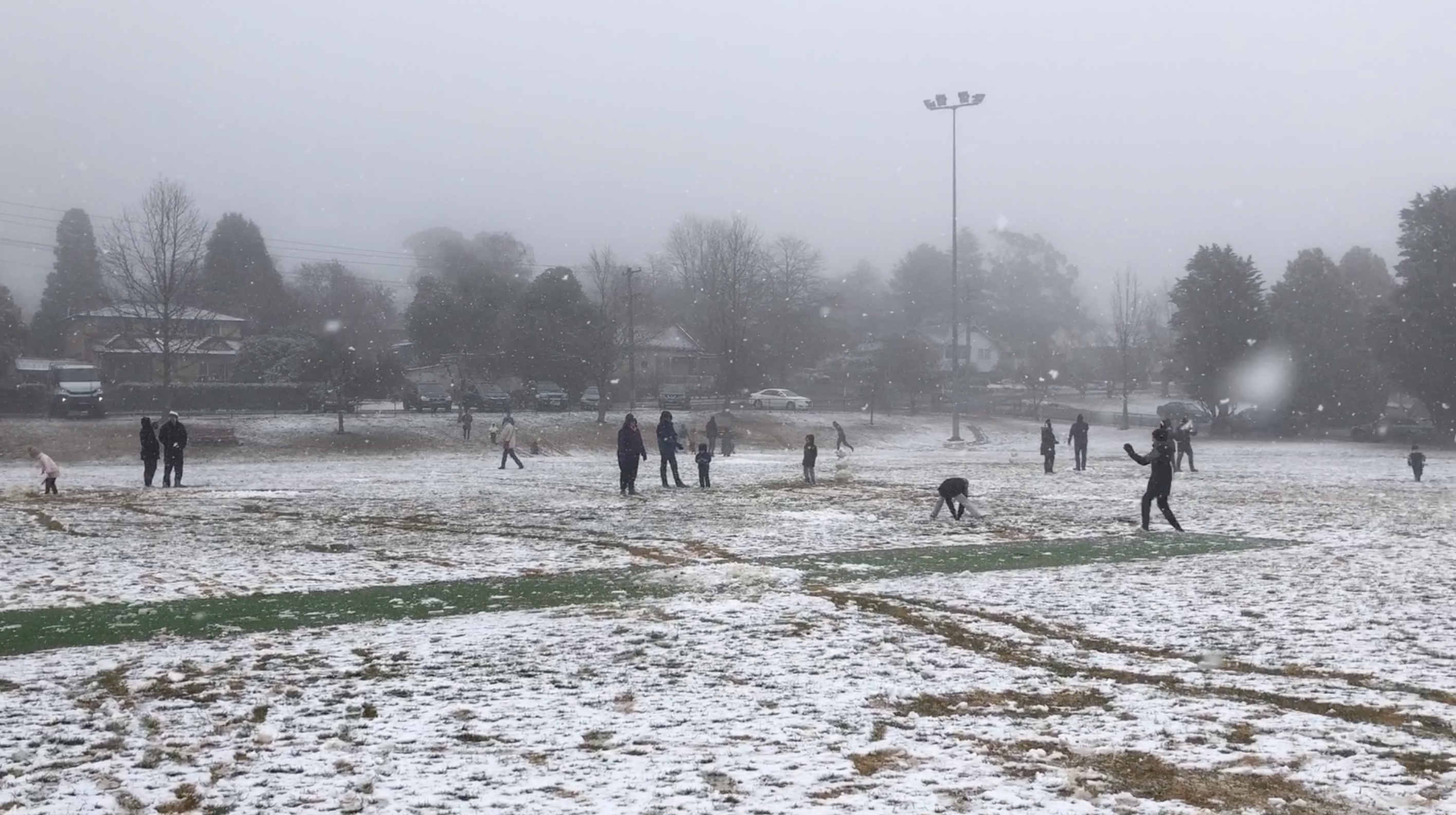 Image: Snow at Blackheath Ovan on Sunday, August 11th 2019.
Further west, heavier snow caused alpine-like scenes across the Oberon Plateau during the weekend where some areas had more than 20cm of accumulated snow by the end of Sunday. The snow was so thick on parts of the Central Tablelands that it was still visible in satellite images at lunchtime on Monday. This was despite temperatures reaching 8°C at Orange Airport and 10°C at Bathurst at midday.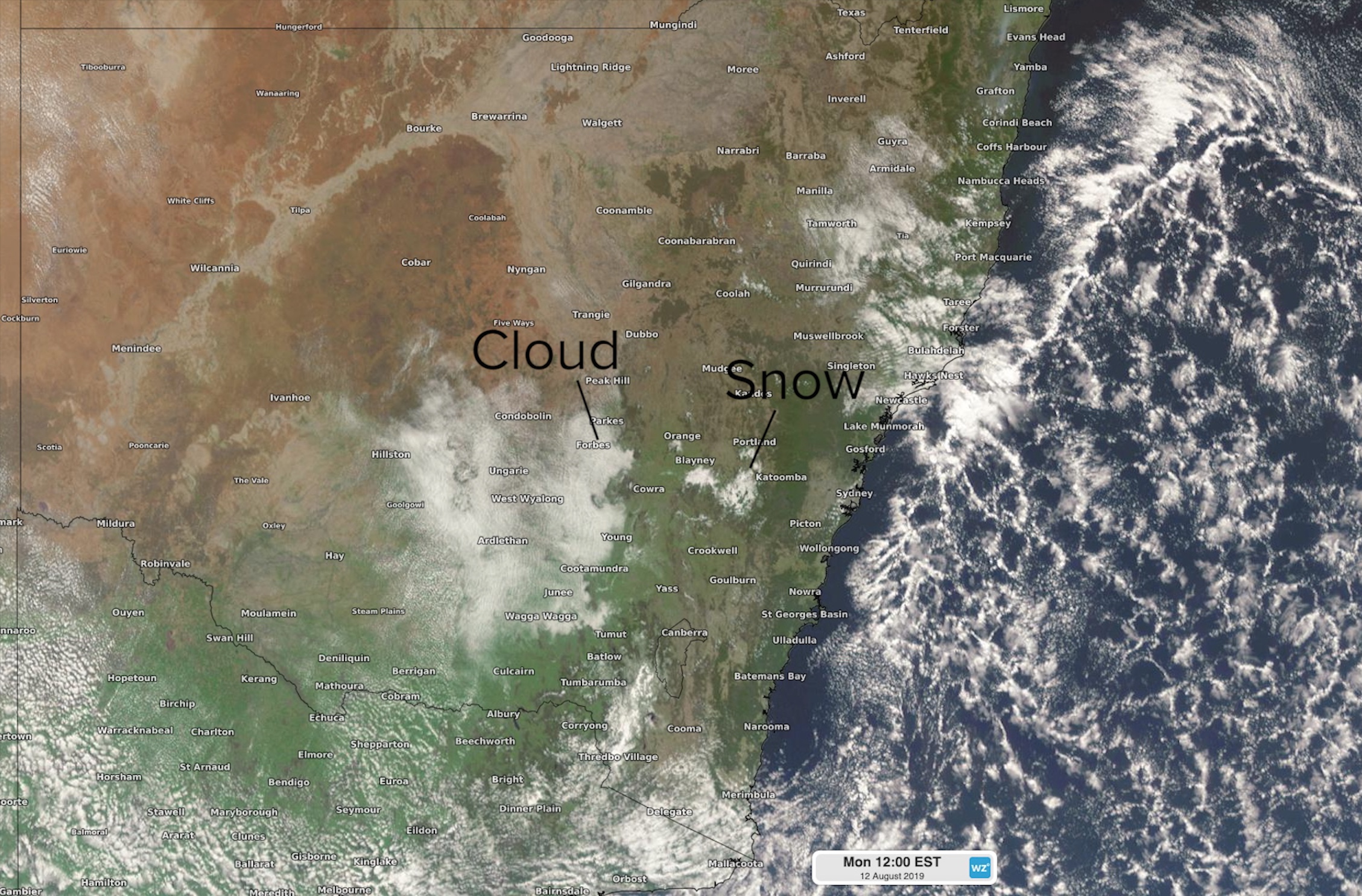 Image: Visible satellite image showing snow over central NSW at midday on Monday, August 12th 2019.
Some areas of southern NSW below 400 metres had a bit of snow on Saturday morning, including Tumut.
Tumut sits at about 280m above sea level. Certainly didn't expect to wake up to snow this morning. pic.twitter.com/mDOAT1uSVN

— kaylen boers (@KaylenBoers) August 10, 2019
Snow also settled on the Tidbinbilla and Brindabella Ranges in the ACT over the weekend, providing a scenic backdrop of snow-capped mountains behind Canberra. People driving from Canberra to Sydney were also treated to a memorable sight snow covered the back of Goublurn's Big Merino on Saturday.
In Victoria, snow settled to around 400 metres above sea level in the state's central ranges, with Mount Macedon and Mount Dandenong both seeing some cover. Thick snow also covered Mount Wellington in Tasmania.
The heaviest snow from this spell of wintry weather fell in the alpine regions. Some ski resorts reported more than one metre of fresh snow between Thursday and Sunday. This dry and powdery cover is likely to have pushed the alpine snow-depth to a new high point for the season.