Severe wintry weather battering southeastern Australia
Ben Domensino, 9 August 2019
Damaging winds, low-level snow, dust storms and heavy rain have all featured during the first 24 hours of a four-day spell of severe wintry weather.
A large and complex region of low pressure is driving a mass of cold polar air across southern and southeastern Australia. This system is causing four days of dangerous weather in a number of states and territories between Thursday and Sunday.
Powerful winds from this intense system brought down trees, caused power outages and whipped up thick dust storms in South Australia on Thursday.
Wind gusts of 110-120km/h were recorded at Neptune Island and Mount Crawford, with gusts also reaching around 100km/h at Mount Gambier, Cape Jaffa and Hindmarsh Island. Satellite images revealed large plumes of airborne dust being carried across the state's Riverland District on Thursday afternoon.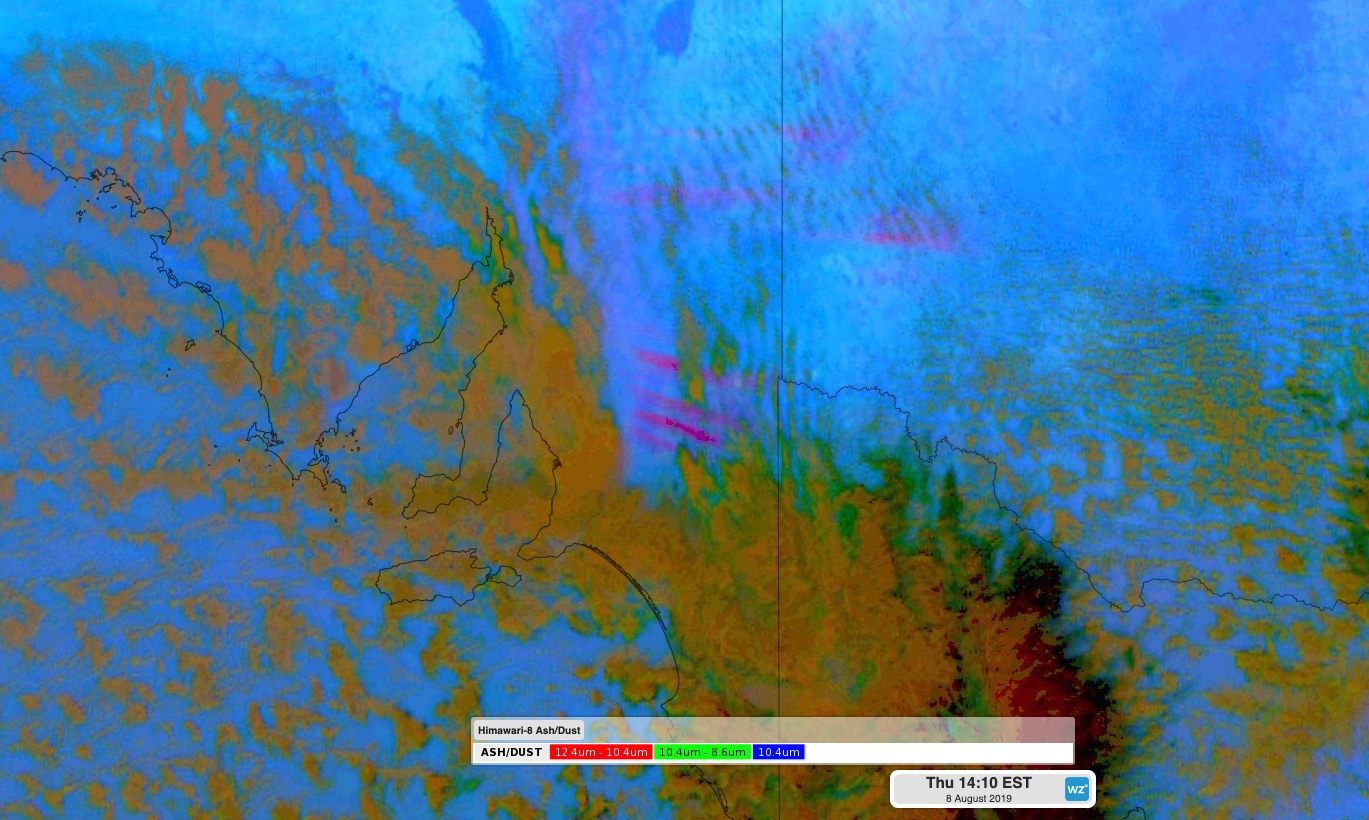 Image: False colour satellite image showing areas of raised dust (red) over eastern inland districts of South Australia on Thursday afternoon.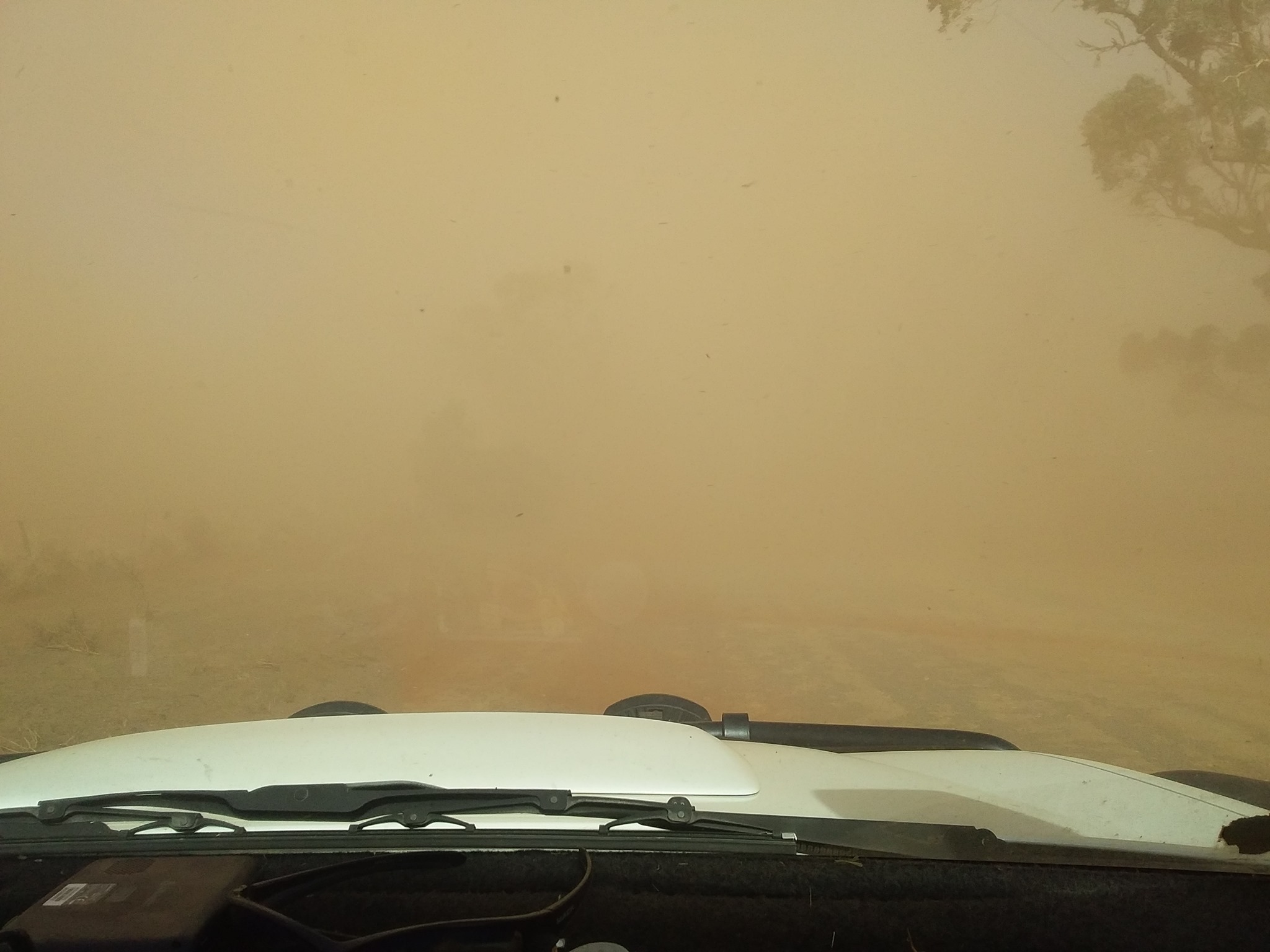 Image: Thick dust near the Sturt Highway in South Australia on Thursday. Source: Mick Koch
Mount Barker's 38mm of rain during the 24 hours to 9am on Friday was close to half a month's worth of rain for this time of year.
Damaging winds and cold air also spread into Victoria and NSW during Thursday night and Friday morning as the low pressure system moved further east.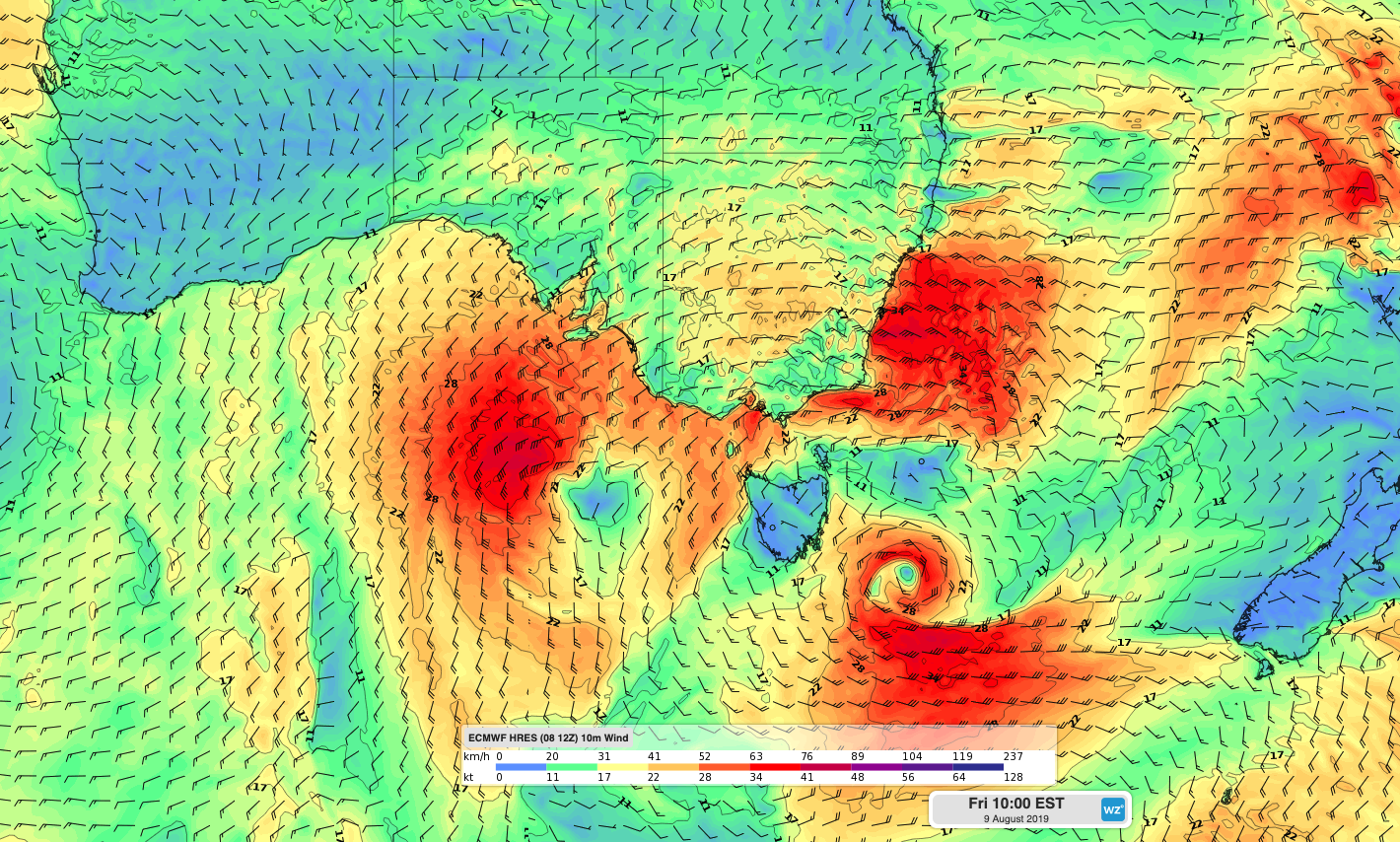 Image: Forecast surface wind on Friday.
In Victoria, wind gusts reached 120km/h at Cape Otway and 111km/h at South Channel Island on Friday morning. Gale force winds caused rough waves in Port Phillip Bay, with reports that the end of Frankston Pier snapped off amid the turbulent weather. The cold air also caused snow at Mount William, Mount Macedon and in the state's alpine region.
The end of Frankston Pier has snapped off and is floating away @3AW693 pic.twitter.com/OB49PjS8z6

— Chris R (@Chrissa) August 8, 2019
The strongest winds in NSW on Friday morning were in the alps, where gusts reached close to 120km/h at Thredbo Top Station shortly before 4am. The alpine gales were accompanied by heavy snow at some ski resorts. Wind gusts also exceeded 100km/h along the Illawarra coast on Friday morning.
Damaging winds will continue to affect parts of South Australia, Victoria, NSW and the ACT on Friday and will persist for some areas into Saturday. Plunging temperatures will allow snow to reach low levels, possibly down to 500-600 metres above sea level in Tasmania, Victoria, southern NSW and the ACT during the next 48 hours. Snow could also settle in central and northern NSW this weekend.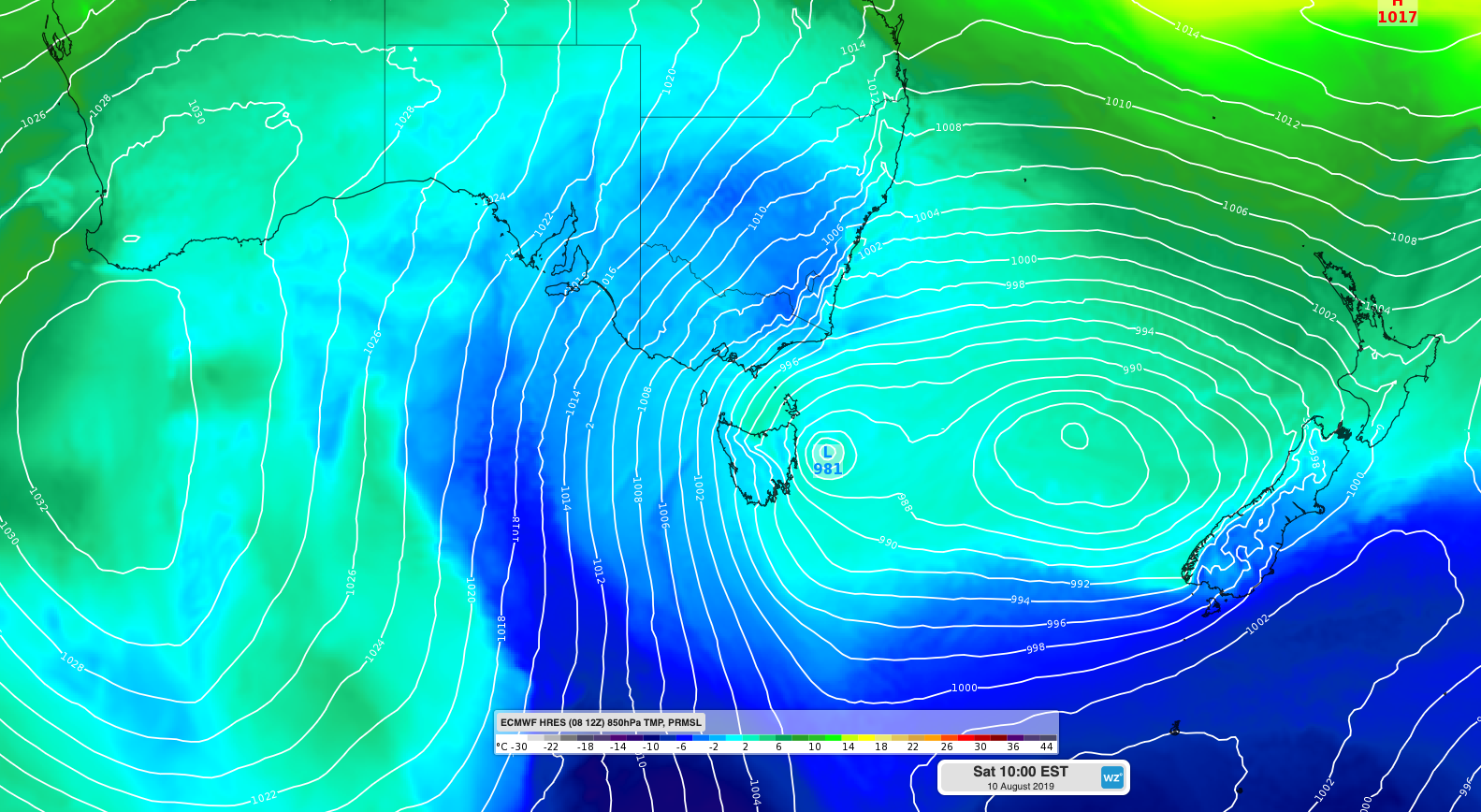 Image: A large low pressure system driving cold air over southeastern Australia on Saturday.
This polar air mass will also bring the coldest weather in 2-3 years for some parts of southeastern Australia during the next few days. Canberra's forecast tops of 8°C on Friday and Saturday would be the city's lowest maximum temperatures since 2016.
Severe weather warnings are still in place for a number of states and territories, so be sure to keep up to date with the latest forecasts and alerts in your area.