Severe Tropical Cyclone Claudia spares Australia
Ben Domensino, 14 January 2020
Australia has escaped the most intense weather of Severe Tropical Cyclone Claudia, with the system likely to weaken as it drifts over the Indian Ocean during the next couple of days.
At 8am AWST on Tuesday, Claudia was a category three severe tropical cyclone located approximately 570km to the northwest of Exmouth.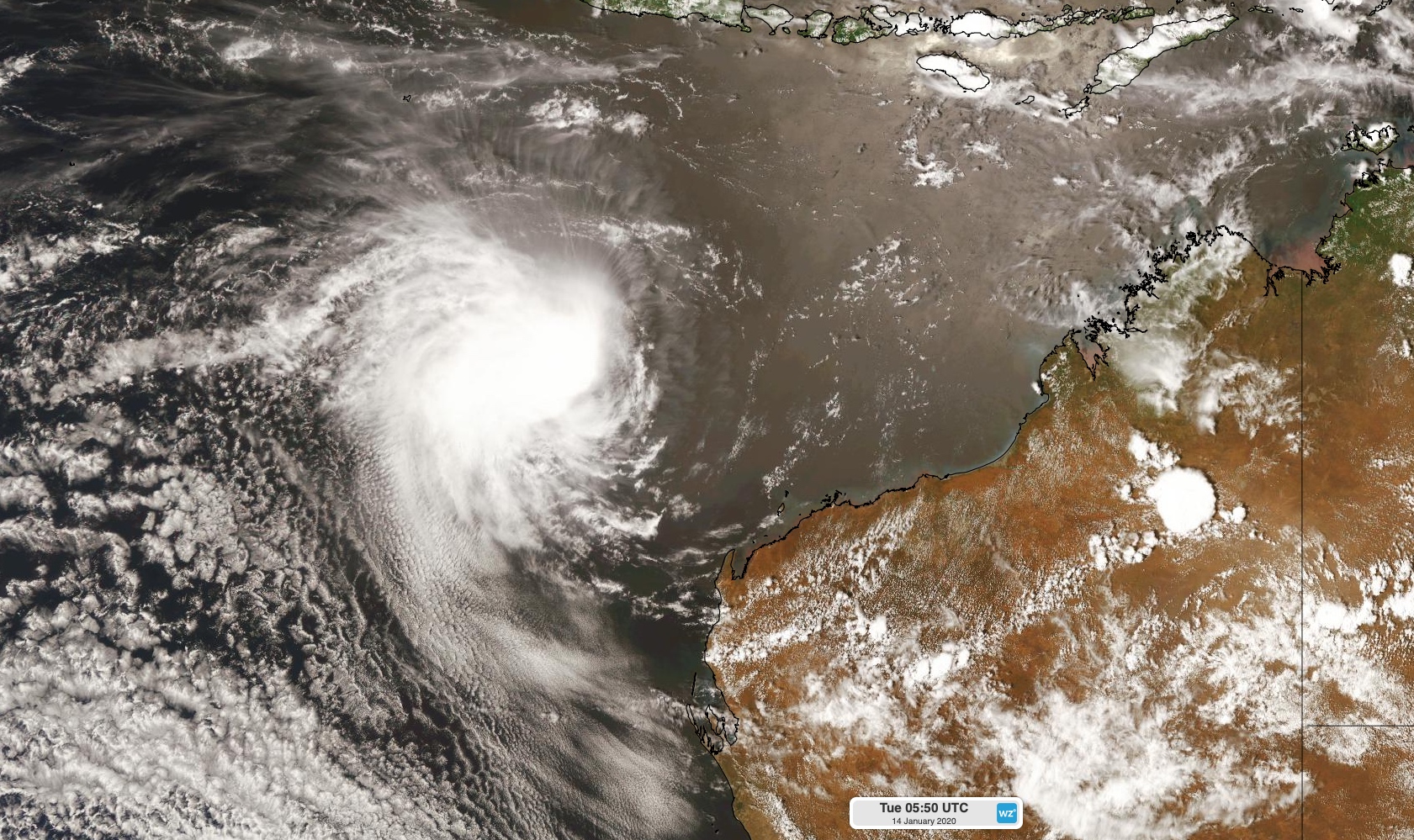 Image: Severe Tropical Cyclone Claudia on Tuesday afternoon.
The system is likely to weaken during the next 48 hours as it moves towards the southwest into a less favourable environment, with cooler sea surface temperatures and relatively strong wind shear.
On current forecasts, Claudia should drop below cyclone intensity by Thursday night.
While Claudia didn't directly affect Australia as a severe tropical cyclone, it did cause heavy rain, powerful winds and thunderstorms over parts of the NT's Top End and WA's Kimberley as a low end cyclone and a tropical low pressure system late last week.
Claudia was the first severe tropical cyclone of the 2019/20 season in Australia's area of responsibility and the second to form so far, after Blake. The next cyclone that develops in Australian waters will be named Damien.