Season-saving snow hits the alps
Ben Domensino, 9 August 2019
More than half a metre of fresh snow has accumulated in parts of Australia's mainland alps during the last two days, with more on the way.
A large mass of cold polar air passing over southeastern Australia is delivering heavy snow to the Australian alps this week.
Snow started falling in Victoria's high mountains on Wednesday and spread north into the NSW alps on Thursday. The snow became heavy on Thursday night and by Friday morning, some alpine resorts woke to a thick layer of fresh, powdery snow.
Some areas in the alps received more than half a metre of snow accumulation during the 24 hours to 9am on Friday, which was a combination of falling and blowing snow.
Image: Snow at Perisher Resort on Friday morning. Source: Perisher
This fresh snow combined with gale force winds, producing blizzards in some areas. Thredbo Top Station registered wind gusts of around 120km/h early on Friday morning.
Cold air will continue to produce snow in the alps through Friday and the weekend, possibly adding another 30-50cm to what's already fallen.
More than one metre of snow is likely to have accumulated at some ski resorts by the end of Sunday.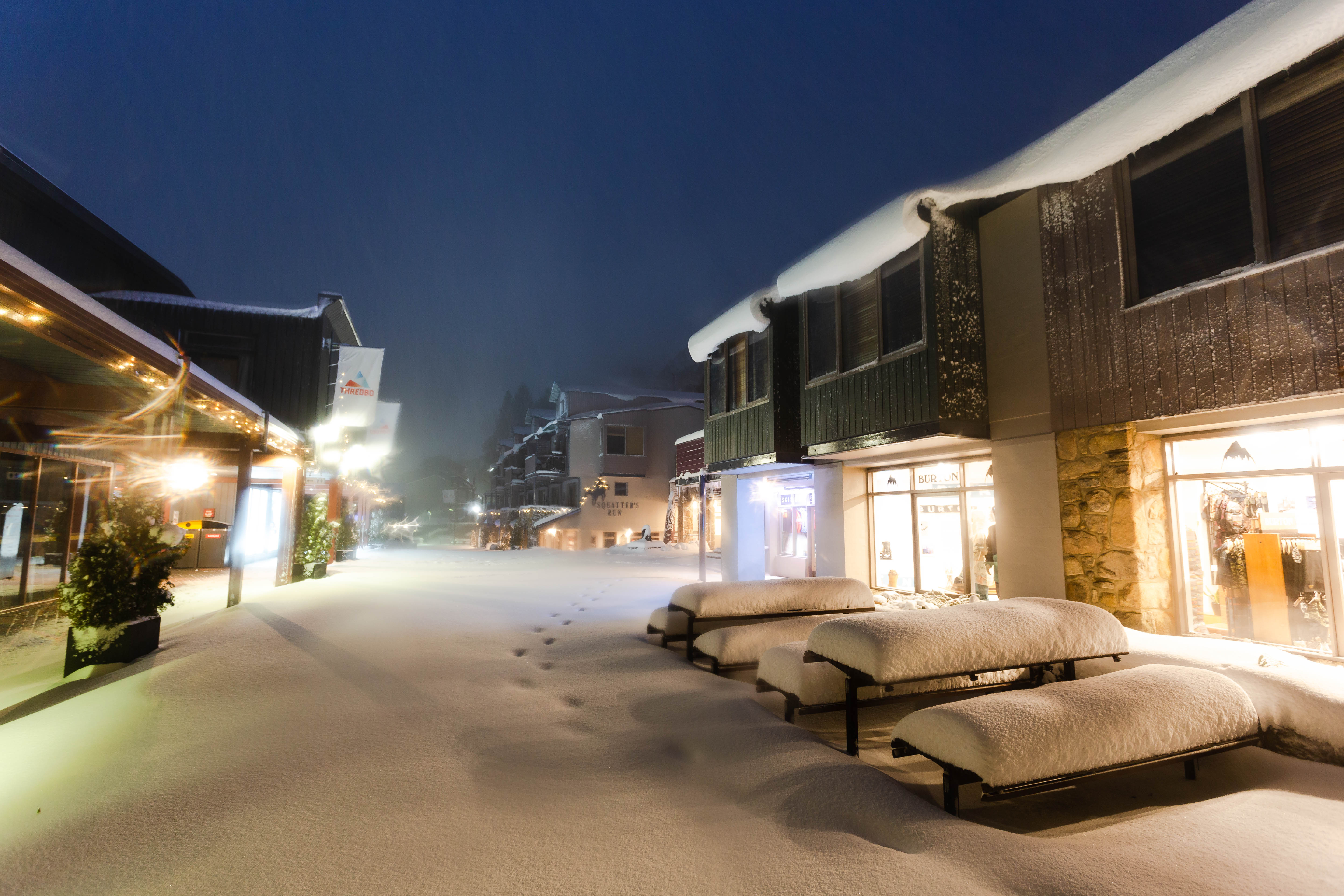 Image: Thredbo Resort on Friday morning. Source: Thredbo
This week's snow comes after four weeks of benign snowfalls in the alpine region and should provide enough cover to last through August into September.
The natural snow depth at Spencers Creek in NSW (1,830m above sea level) was 125.2cm on Tuesday August 6th, which is below-average for this time of year.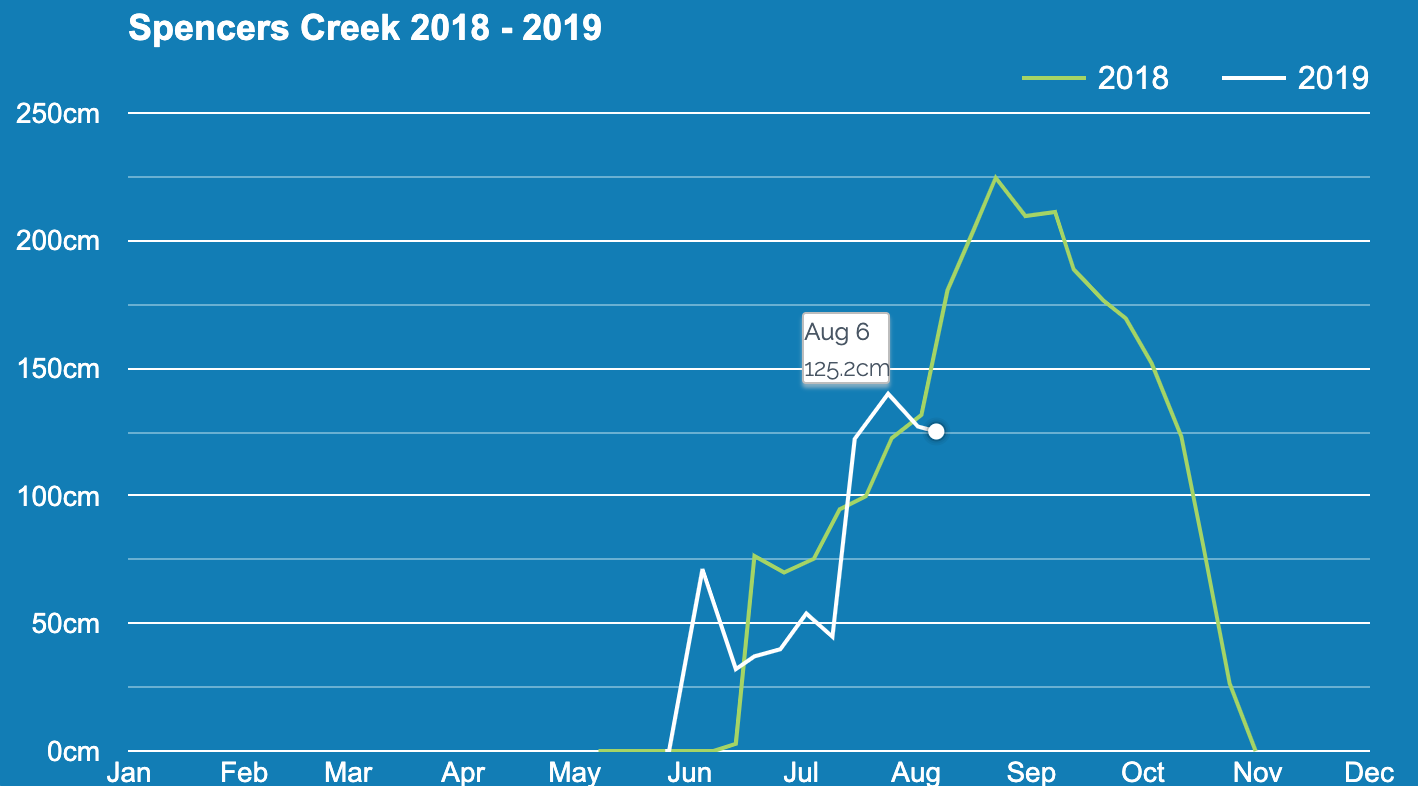 Image: Snow depth at Spencers Creek in 2018 and 2019. Source: Snowy Hydro
The snow depth at Deep Creek (1,460m above sea level) was dow to 0cm on Tuesday, prior to this event.
This week's dump of fresh snow is likely to push the natural snow depth to a new high point for the season and could even get it close to two metres in some areas.