Record early-season heat in Perth
Ben Domensino, 9 September 2019
Perth registered its second highest September temperature on record on Monday as the first bout of spring warmth hit the nation's southwest.
Warm northerly winds flowing across southwestern Australia pushed the mercury into the low thirties in and around Perth on Monday afternoon.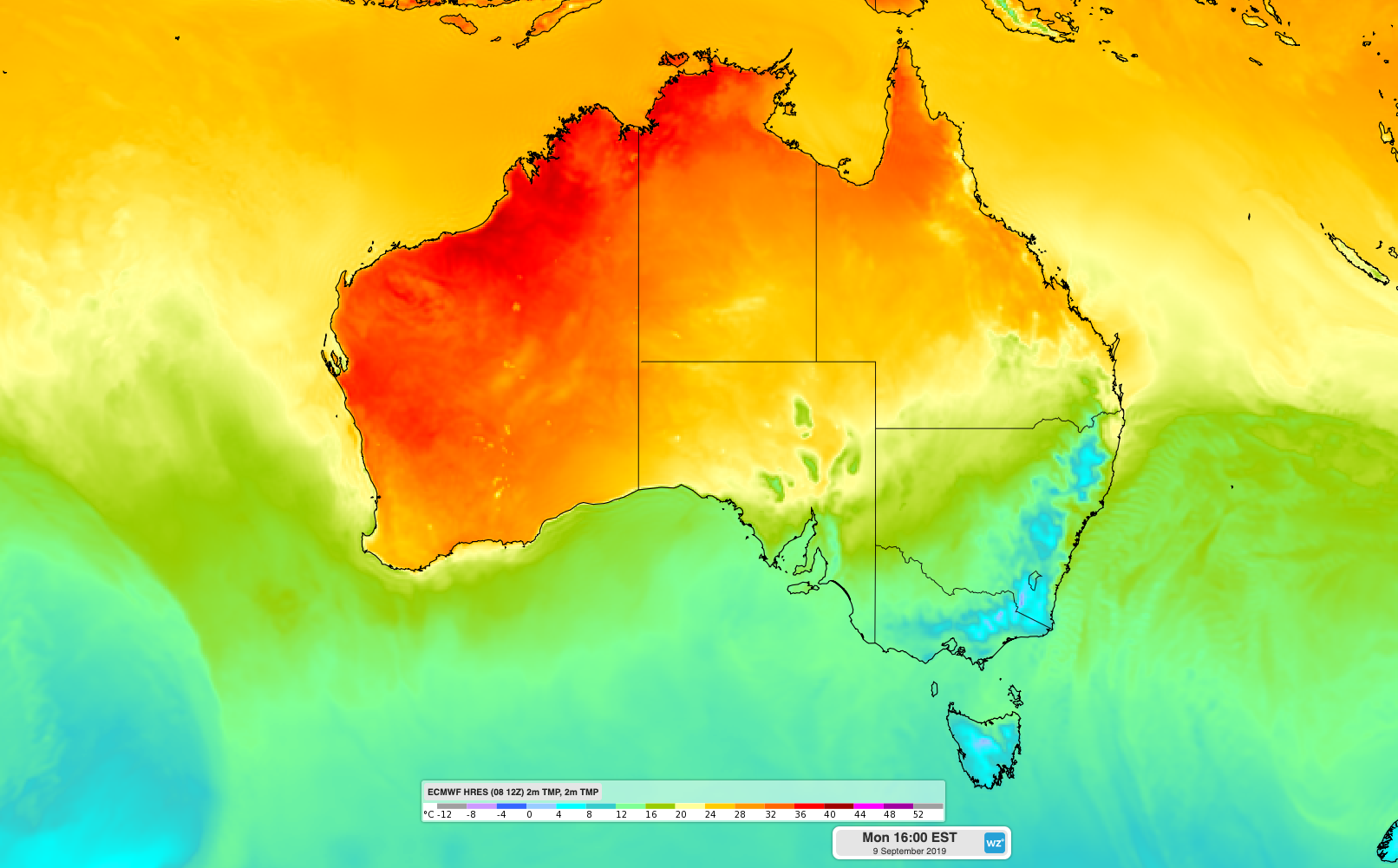 Image: ECMWF-HRES model showing warm air over Western Australia on Monday.
The city had already reached 33.1 degrees by 3pm, which is more than 10 degrees above average for September and makes this their warmest day since April.
Other notable temperatures in the state as of 3pm WST were 34.9 degrees at Geraldton and 31.9 degrees at Esperance. These were both more than 10 degrees above average and also the highest temperatures in five months.
While bursts of warm inland air are common in southwestern Australia during spring, Monday's temperatures were exceptionally high for this time of year.
This was Perth's second highest September temperature on record, beaten only by 34.2 degrees from 2014, with data available back to 1897. However, Monday's heat occurred 11 days earlier than the 2014 record, making this the city's highest temperature ever recorded this early in the sason.
Cooler air will return to Perth on Tuesday as a low pressure trough moves inland, with the city only forecast to reach a top of 24 degrees.