Powerful cold front inbound for WA
Ben Domensino, 16 April 2019
A strong cold front approaching WA will bring a burst of severe, wintry weather to the state's south later this week, with a chance of snow on the Stirling Range.
The cold front is currently moving over the Southern Indian Ocean and should reach the southwest corner of Australia on Thursday night.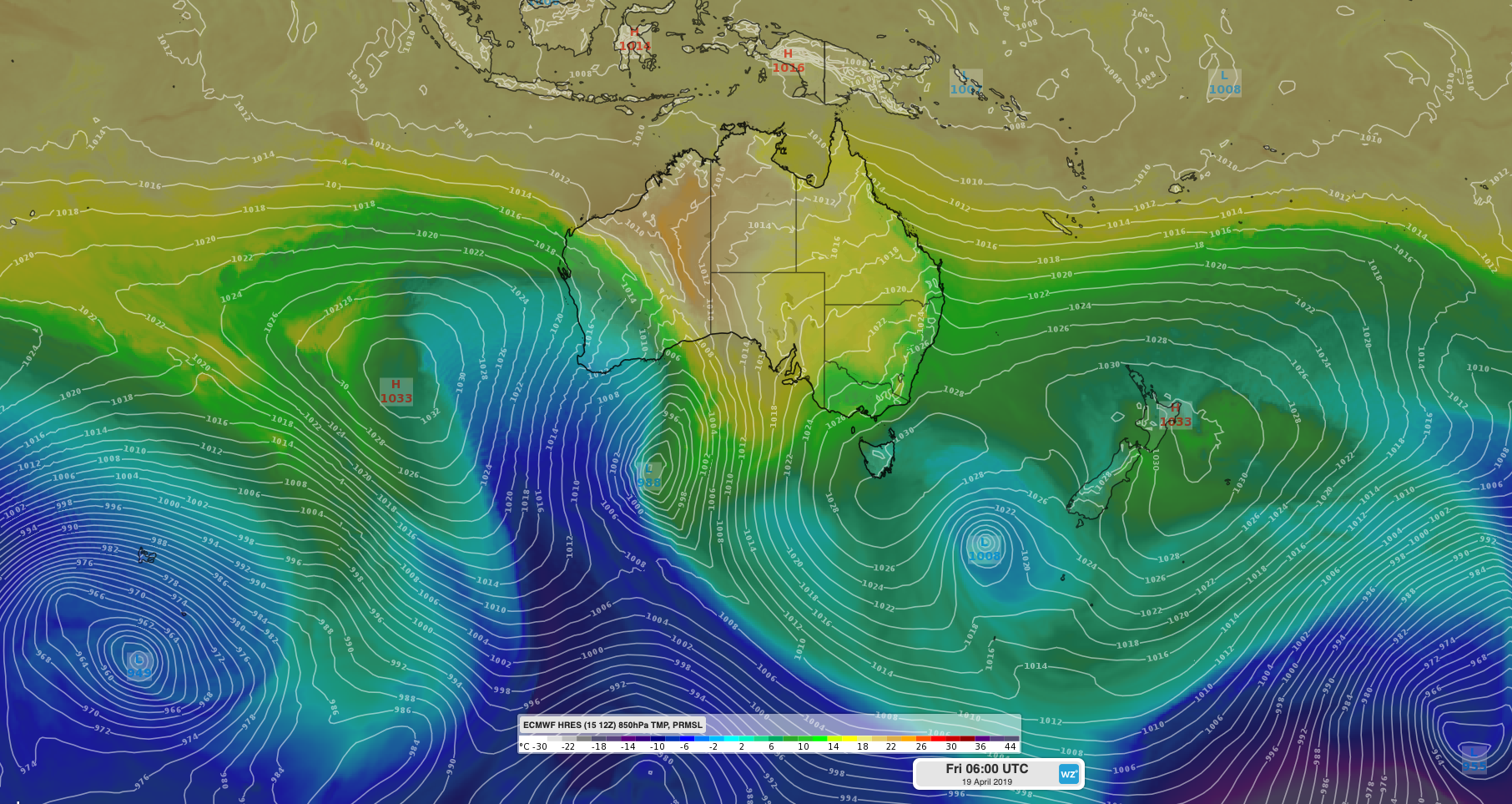 Image: ECMWF-HRES model showing cold air spreading over southwestern Australia on Friday.
The system will cause strong and blustery winds with its passage across the southwestern districts of WA on Thursday night and Friday. Some areas are likely to see damaging wind gusts.
Showers and storms are also expected to develop over the southern half of WA on Friday, mainly near the front and an associated trough that will develop to its east.
In addition to damaging winds, showers and storms, a mass of cold air will spread over the southern half of WA on Friday and Saturday in the wake of the front.
Perth should have its first day under 20 degrees so far this year, with the city only forecast to reach tops of 19 degrees on Friday and 18 on Saturday.
Further south, Albany is forecast to see highs of 16 degrees on Friday and a nippy 14 on Saturday.
Computer models suggest that the air could be cold enough for snow to fall on the higher peaks of the Stirling Range, such as Bluff Knoll, most likely late on Friday or on Saturday morning.
However, cold air isn't the only ingredient needed for snow. If the showers dry up before the coldest air reaches the Stirling Range, snow won't fall.
Visit http://www.weatherzone.com.au/warnings.jsp for the latest severe weather warnings in the lead-up to this event.