Perth Chills Before it Scorches
Joel Pippard, 6 April 2019
Despite dipping to a chilly 7 degrees overnight, the mercury is on the rise in Perth.
With dead calm winds overnight, Perth has shivered to its coldest April morning in 10 years, only reaching 7.2 degrees just before sunrise.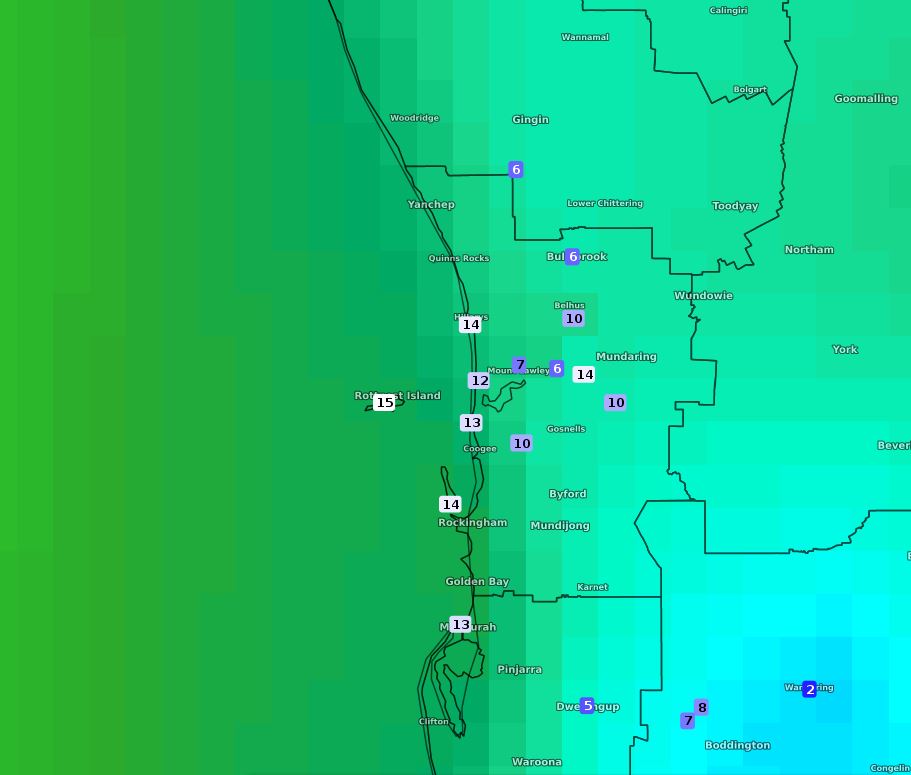 Image: Cold temperatures this morning across SW parts of WA
It is also unusual for it to be this cold, this early in the year. Only three other times has it been colder earlier in the year since records began in 1876: On 27th and 28th March 2007 (6.3C and 6.9C respectively), and on 2nd April 1901 (5.8C).
With cold air lingering from a cold front that passed on Thursday, clear skies and the still air, the temperature was allowed to plummet.
Unfortunately, the brief taste of winter will be very short-lived. Thanks to Tropical Cyclone Wallace off the Kimberley coast, hot air is being redirected over the southwestern coast of Western Australia.
Temperatures are expected to peak in Perth on Tuesday, when the mercury will reach 34 degrees and even hotter in eastern suburbs. The night following looks unlikely to fall below 19 degrees so you might want to put that extra blanket away during next week.